The Year the Dream Came True
A few days ago, we've turned the page on 2019 and embarked into a brand new decade that's surely going to be full of paradigm changes. Just like Particl's first full year, 2019 has been filled with exciting milestones such as the long-awaited release, on mainnet, of the first private-by-default online marketplace in history and the arrival of completely untraceable currency transactions with the release of the first ever Bitcoin-based RingCT privacy protocol.
Dreams Do Come True
The year 2019 has been one where Particl has moved from being a project promising a very ambitious idea to a project that's actually delivered on that promise with an actual platform that anyone can now use in real life — the Open Marketplace.
Particl's Open Marketplace is Now Live on Mainnet
It is finally here! After years of research, development, fine-tuning, refactoring, and community-testing, the Open…particl.news
Sure, Particl's marketplace is still early Beta software, meaning that it may not be as simple and pain-free to use as the typical online marketplaces we use every day, but the groundbreaking Particl eCommerce protocol is now out there and getting better as we move forward. As they say, the cat is out of the bag and there ain't no stopping it!
Shortly before that moment, world-renowned security firm Quarkslab released the results of their audit of Particl's custom-built RingCT (MLSAG, more specifically) and Bulletproofs protocols. The audit came back perfect with no single issue being identified, which almost immediately led to the release of both RingCT and bulletproofs on mainnet.
RingCT & Bulletproofs Now Available on Mainnet
It's official! As of July 16th at 12:00:00 UTC (block #488883), RingCT and Bulletproofs have been activated on the…particl.news
Aside from these two massive milestones, the year has been blessed by many other noteworthy milestones, accomplishments, and events.
Major 2019 Milestones
---
#BUIDL Like There's No Tomorrow
If there's one certain thing, it's that regardless of the 2-year long cryptocurrency "bear market", the Particl development team has kept on working hard and push countless lines of code. Because of that, Particl was able to deliver on its two biggest promised deliverables for mainnet — the Open Marketplace and RingCT (untraceable transactions).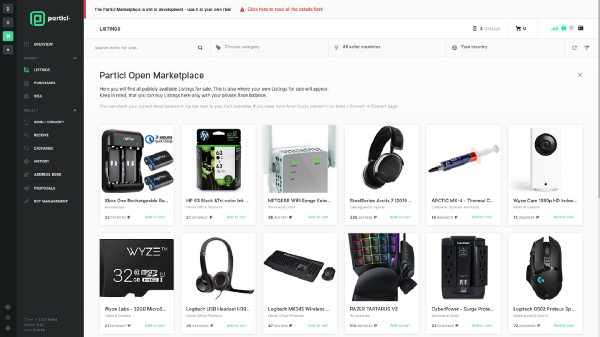 Yes, 2019 was a development heavy year. That is thanks to a passionate team of developers and contributors who simply won't give up on the idea of private, free, and borderless eCommerce. They breathe and bleed Particl, and each day they help make that vision a reality and make it more and more accessible to everybody.
Together, let's go through the 2019 development timeline. It is, of course, more than recommended to click on the links to relive those moments that made 2019 such a memorable year for Particl!
Development Timeline — How Far Have We Come!
Quite an impressive list, right? Keep in mind it doesn't even include Particl Core releases! 🤯
Indeed, one particularly impressive aspect of Particl's development is how it always keeps its codebase up-to-date with the latest Bitcoin codebase version. That's to ensure Particl's base layer benefits from all the latest Bitcoin improvements so that it can remain secure and can easily integrate any innovation happening in Bitcoin's world. Put simply, an up-to-date codebase means security, reliability, performance, and compatibility.
And while "keeping the codebase up-to-date" may initially sound like a simple and almost robotic task, there's definitely a reason barely any Bitcoin-based "altcoin", if any, properly keeps its codebase up-to-date — it's a tedious and quite complicated task. That's because the upstream Bitcoin code needs to be made to fit and be compatible with any added component to Particl's codebase. It couldn't further from a simple "copy-paste process"…
This year, this translated into 19 individual core releases, a true testament to the constant hard work put in by Particl's Core Developer & Cryptographic Researcher Tecnovert.
Particl Core Releases (19 total)
---
Particl Around the World
Another great move by Particl in 2019 was to increase its boots-on-the-ground presence by attending, sponsoring, and presenting at several blockchain conferences, events, and meetups all around the world.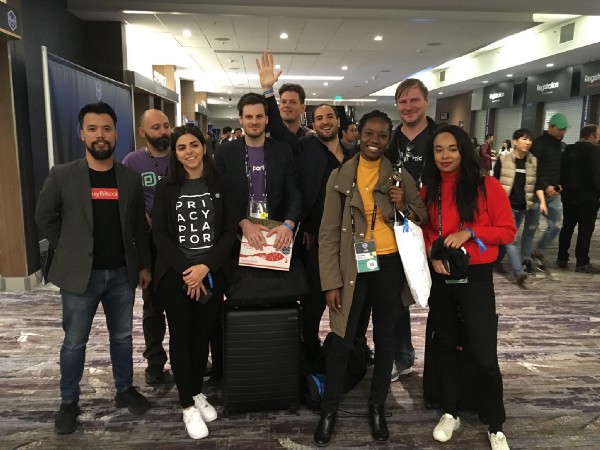 Blockchain events are ideal networking opportunities for teams to find each other, build relationships, and start collaborating on multiple fronts. In that sense, they are the perfect "matchmakers".
As such, the Particl team has made a lot of key connections with individuals and teams that will help the project make the jump from an almost exclusively development focused project to one putting much more focus into the user adoption of its platform.
It's very important to understand one thing, though, is that these relationships built at blockchain events can take some time until they start yielding visible results. Most of the time, it takes many dozens of work hours and conference calls before things fall into place and start moving ahead. The best example of this concept is with the addition of Spend.com's President, Bryan Woods, as new eCommerce strategic advisor for Particl.
Particl Welcomes Spend.com President as New Advisor
Bryan Woods — eCommerce Strategy and Adoption 🤝particl.news
The Particl team met with Bryan at Consensus 2019, in May, and only started talking about it more publicly when it was announced at SFBW's Epicenter, in November, that he would be joining Particl's advisory board. Still to this day, it is too early to reveal any of what's being worked on with him even though it's been in the works for quite some time now.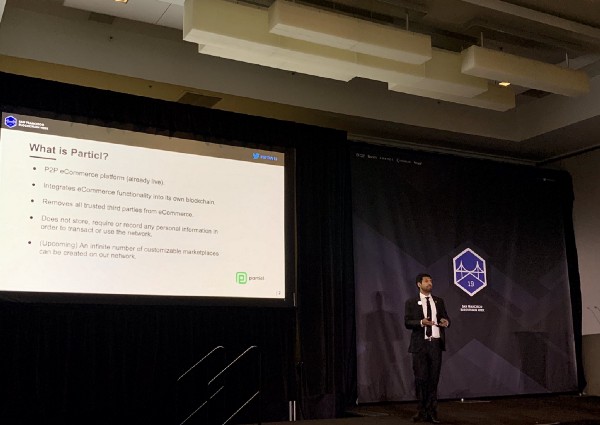 The bottom line is that these blockchain events are great to make valuable connections that, over time, will come back helping the project tremendously. The team is currently in active talks with many people and projects met at conferences and it should yield more visible results later on in 2020.
Put simply, some of the best decisions taken by the Particl team in 2019 was to attend Consensus and the San Francisco Blockchain Week (SFBW).
2019 Conferences and Events
---
What Can We Take Back From 2019?
Last year was a year of straight-up delivery with both Particl's long-awaited Open Marketplace and RingCT (with Bulletproofs) going live on mainnet. More importantly, 2019 will forever be the year where private, free, and borderless eCommerce became a reality for everyone. A very important milestone in human commerce's history when you think of it…
It's also a year where it became obvious that simply pushing innovative and unique blockchain code just doesn't cut it alone for a project to see great success and get decent exposure. And that's okay, even great, because it signals that the industry is becoming more mature and wants to see blockchain products finally get some "real-world adoption". That's the metaphorical "blockchain killer product", and that's precisely why Particl is bound to shine moving forward!
In fact, the Open Marketplace is a unique offering — it offers unmatched privacy in eCommerce and allows sellers and buyers to connect directly and safely transact by paying almost no fee at all. It takes third-parties (marketplace operator, payment processor, web host, etc) totally out of the eCommerce process and secures the user's data and personal information at every step of the way, a perk that's definitely becoming more and more valuable in an era of ever-increasing data mining, breaches, and identity thefts.
Particl's Adoption
Yet, the level of adoption of the marketplace is still relatively low at this moment, a surprising fact for some. That's due to a few reasons both internal and external to Particl, and luckily none of these reasons should really sound the alarm bell.
Some of these reasons are directly due to Particl itself. In fact, the Open Marketplace is still very much an early Beta software and is simply not ready for mass adoption just yet. After all, it more than clearly says so in the marketplace's header banner on Particl Desktop.
As a matter of fact, some of the processes as well as the user interface of the marketplace are still relatively complicated for most people to use. The marketplace also lacks a few important features usually expected by either buyers or sellers on traditional online marketplaces. In reality, any significant amount of money invested towards aggressive user adoption campaigns would more than likely result in a poor user adoption rates simply due to the earliness of Particl's product. Getting people to peek around is one thing, getting them to become Particl marketplace users is another thing entirely.
Some of the reasons are also external to Particl. For example, the more than two-year-long cryptocurrency "bear market" surely hasn't really encouraged long-term cryptocurrency holders to spend their coins the same way a "bull market" would…
A New Roadmap is on the Way
The very good news is that the Particl team is very aware of its marketplace's bottlenecks! With Market Management, a very major marketplace update, coming out in a few weeks, it will mark the completion of a very high-level overview of what the marketplace was initially imagined to be — an open eCommerce network populated by an infinite amount of markets. In other words, the release of Market Management marks the end of a very particular development phase for the project.
That being said, that also means that it marks the very beginning of a new development phase, one that will be all about building the right features and tools for its targeted users. This new phase will also be all about increasing the marketplace's accessibility, ease of use, and user interface as much as possible. In simple terms, this new phase is all about eliminating any reason why most people would not buy and/or sell on Particl.
Buckle Up!
In the next few days, multiple blog posts will be published on Particl.news. They will be a deep dive into the marketplace's current status, its level of adoption, and current bottlenecks. They will also explain, in detail, the reasoning behind the Particl team's strategy moving forward as it jumps in this new decade with both feet. This mini blog post series will ultimately culminate with the exciting reveal of the new Particl roadmap! Get ready, as the new roadmap is more than likely to blow a few people's minds! 😉
---
The Particl team would love to thank you all for being part of this very special project and wishes you a very fruitful new decade. Nothing would be possible without your love and support. Let's make 2020 yet another year to remember and let's shape up the future of eCommerce together!