As we conclude the week, it is time to review the progress that has been made in the past few days. Let us take a moment to evaluate the advancements achieved in the past few days.
---
Particl Desktop 🖥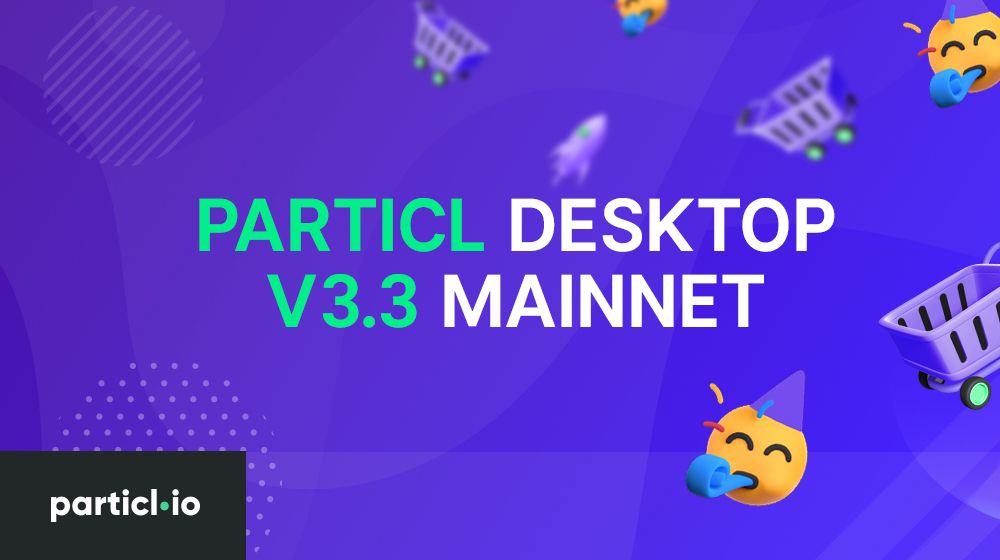 Earlier this week, we've released the widely-anticipated Particl Desktop 3.3 on mainnet, officially marking the beginning of the new development cycle as detailed in this extensive blog post.
This release is notable for its decoupling of Particl Core from the desktop application, an important step leading us right into the process of evolving the Particl ecosystem into a more modular architecture.
Mainnet Status 🗒️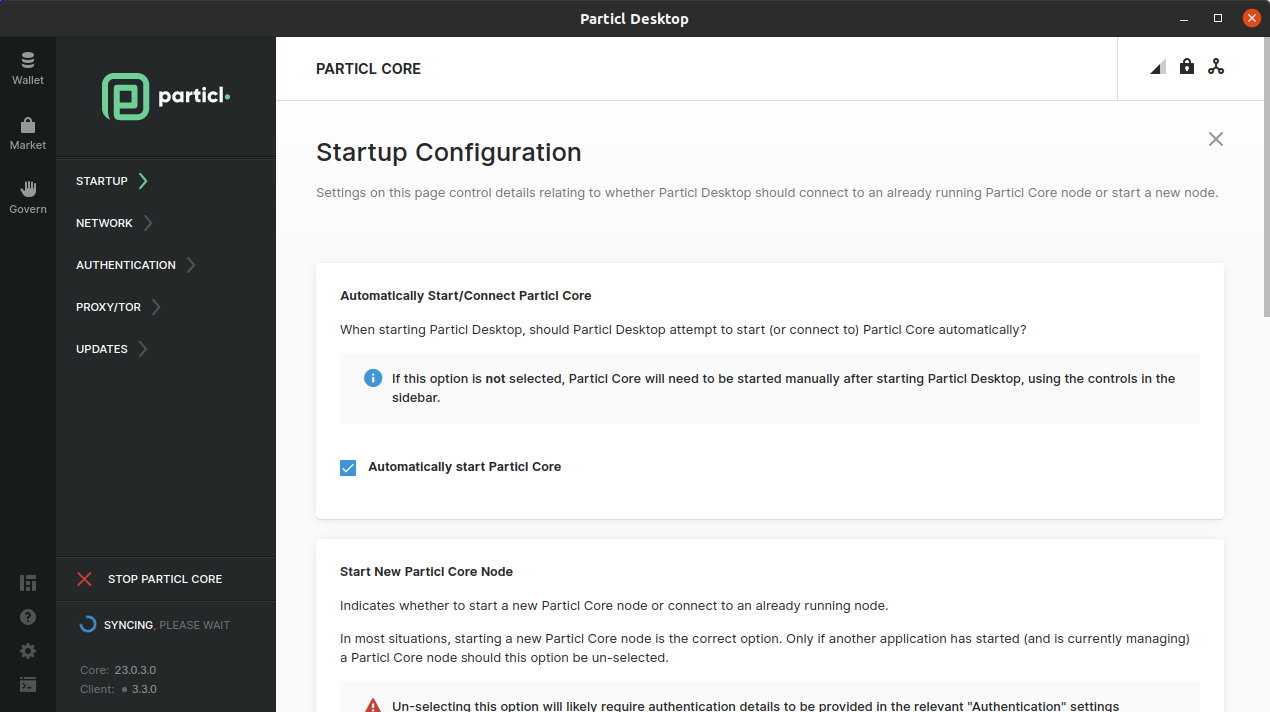 Following the mainnet release of Particl Desktop 3.3, we've received reports of a couple of minor issues which we are actively working to resolve. The fixes will be implemented in a 3.3.1 release soon.
Other than that, we are pleased to report that the launch has been successful and without any major issues. This indicates that we are ready to start development on the standalone seller app.
Marketplace Seller App ✅
With Particl Desktop 3.3 now available on mainnet, we are beginning to develop the standalone seller app, an essential component of our renewed vision for the marketplace dApp. This app will serve a variety of purposes in the ecosystem, and become a major factor as we move forward.
Its functions can be divided into three distinct categories:
Remote Services Management: This suite of capabilities provides the means to manage connections to external services such as WooCommerce, inventory management systems, and liquidity providers.
The Particl Seller App is designed to integrate external services, essentially granting sellers access to the ever-expanding range of eCommerce technology, platforms, and plugins, and ultimately allowing them to leverage their advantages when using Particl marketplace.
Inventory and Listing Management: This category deals with anything Particl inventory and listing related. This include the management of listing data, prices, and publishing methodology, among other functions.
Notably, the app will enable sellers to automatically republish listings on Particl Marketplace after expiration and to adjust PART prices in accordance with current coin value. This will significantly improve the seller experience and minimize the time needed to manage and maintain Particl listings.
Marketplace Activities: This category encompasses all activities related to the marketplace, including order management, customer communication, escrow progression, and more.
Overall, this app will provide sellers with all the necessary functions to operate a business on Particl without needing to download Particl Desktop. Additionally, its external connection capabilities will make it easier to draw in sellers who are already active on other eCommerce platforms, making it easier-than-ever to integrate Particl Marketplace into their business flow and leverage its benefits, without as many of its convenience drawbacks.
Over time, many of these features will be incorporated into the new desktop client, which will be substantially improved during the new development cycle, as well as future versions of the marketplace including web and mobile versions. However, this standalone application will expedite the process of bringing these much-needed features to life, allowing the team to more rapidly begin work on a mobile/web version of the marketplace that focuses on buyers; the ultimate goal being to cater to both buyers and sellers' needs as fast as possible for adoption purposes.
Be sure to look out for an upcoming blog post on the Particl Seller App and our strategy and rationale behind it on Particl News!
Particl Core 🔗
Core Codebase Maintenance 🛠️
As always, we consistently stay up-to-date with Bitcoin's latest version by regularly incorporating upstream updates into Particl Core. You can monitor these changes by visiting this link.
BasicSwap 📈
This week has seen the continued development of our current BasicSwap-related focuses, namely the initial market making companion app for BasicSwap DEX and its updated user interface.
User Interface 🖥️
As we conclude the development of the improved user interface, we are currently resolving a few last-minute, minor issues/bugs.
We are confident that the new UI will be ready for deployment within the near future. Please stay tuned for an announcement on Particl News in the coming days!