As we conclude the week, it is time to review the progress that has been made in the past few days. Let us take a moment to evaluate the advancements achieved in the past few days.
---
Particl Desktop 🖥
We have achieved considerable progress this week in regards to the remaining elements for the release of Particl Desktop 3.3 on mainnet, as mentioned in last week's report. This includes fixing the create/restore flow for the default wallet and the CSV export feature.
The latter requires a slight amount of additional effort, however, the rest of the development is largely finished and we are verifying the results while making minor corrections where applicable.
We anticipate a timely conclusion to the testnet round and will be prepared to launch Particl Desktop 3.3 on mainnet shortly afterwards.
Marketplace Seller App ✅
Once Particl Desktop 3.3 is released on mainnet, we will begin working on the listing seeding proposal, which has, since its initial proposal publication, undergone quite a shift in scope. This shift is now fully integrated into the project's recently proposed vision and is outlined in this blog post.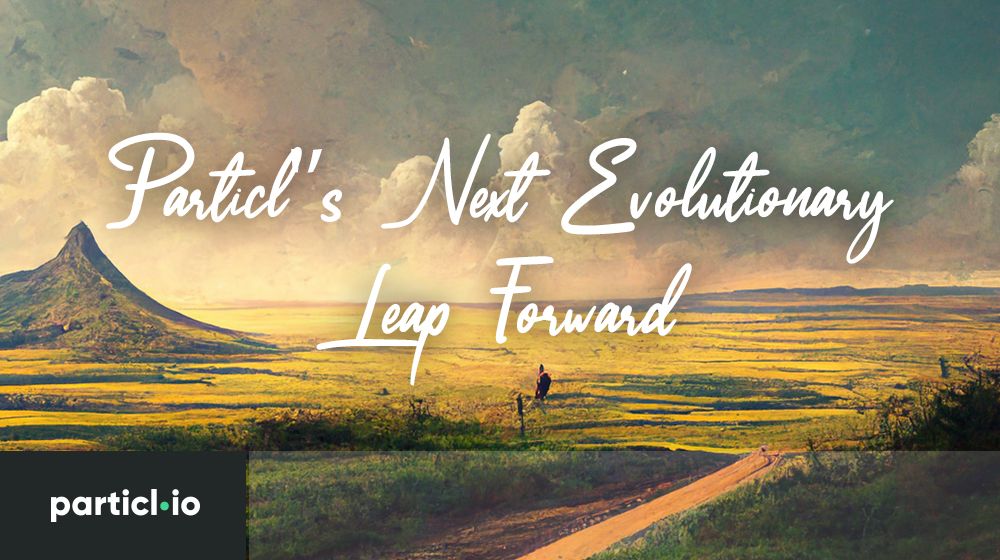 Indeed, the listing seeding proposal has evolved into an independent seller companion app for the marketplace, available to the public, and will be fully compatible with the new modular architecture of the ecosystem.
The app will serve as an external inventory and order management system tailored for Particl's "power sellers". It will enable sellers to create, manage, and publish listings, but also set up escrow rates, and manage shipping, orders, and chats. We also plan to add plenty of automation into the system — such as the auto-relisting of items, automated pricing updates, and auto-acceptance of orders within specified parameters — to make selling on the marketplace more efficient and effortless.
The application will also allow sellers to connect their Particl inventory to external platforms, such as WooCommerce, to benefit from its multitude of functionality and flexible plugins. This will drastically reduce the workload of manually maintaining marketplace content, especially when combined with automated processes, and will make it much easier for sellers already selling stuff online to integrate Particl Marketplace as part of the range of platforms they do business on. And of course, we fully expect it to grow the number of listings available on the marketplace!
The app is set to be rolled out in successive feature updates, a notable step in the direction of making Particl Marketplace more open and accessible, especially when paired with a web gateway later on during the coming development cycle.
In reality, it encapsulates the flexibility and cross-platform compatibility of Particl's proposed modular architecture, allowing the marketplace to connect with other platforms and reach broader audiences with greater ease.
Although this is a small — but important — piece of our marketplace dApp vision, it is a great example of what becomes possible with Particl as we progress through this infrastructural evolutionary phase.
We aim to make the entire ecosystem more accessible in the near future by integrating new gateways, such as web access, and further developing its components into open modules. This will result in Particl dApps being highly convenient, accessible, and much easier to use.
Particl Core 🔗
Core Codebase Maintenance 🛠️
As always, we consistently stay up-to-date with Bitcoin's latest version by regularly incorporating upstream updates into Particl Core. You can monitor these changes by visiting this link.
BasicSwap 📈
This week has seen the continued development of our initial market making companion app for BasicSwap DEX and its updated user interface.
We are pleased to report that steady progress is being made in both areas, although there is nothing new or that differs from previous weekly reports to mention at this time. We keep on keeping on!
Video Tutorials 📺️
Although not very complicated in itself, installing BasicSwap may seem daunting to those unfamiliar with this type of application building process. We've certainly heard this recurring feedback loud and clear since opening the DEX's open beta to the public!
As such, to ensure an easier time the first time one tries BasicSwap, we are working on a series of step-by-step videos and product demos which will be made available shortly after the new interface is launched.
While we are striving to develop more user-friendly solutions for the DEX (e.g. remote nodes, web framework, etc.), these videos should reduce the barrier to entry by offering straightforward instructions. Stay tuned for the release of these videos.
---
As always, we thank you immensely for your passion and dedication to Particl and what it's working towards achieving. None of it would be possible without you all!
We wish you a great weekend we'll see you all back on Monday! 👋
---
Particl is Participation
Get recognized as someone that cares. With your help, we become more noticed out there. It takes seconds, and you are making a statement by giving us a follow and hitting the bell icon.
YouTube Twitter Mastodon Reddit

Join the instant messaging chats. There's no need to be active, but it's good to be in the loop.
Discord Telegram Element / Matrix
Gain deep knowledge about Particl by reading.
Last but not least, a list that shows an infinite number of links clearly categorized and on one page.
---