As we conclude the week, it is time to review the progress that has been made in the past few days. Let us take a moment to evaluate the advancements achieved in the past few days.
---
Particl Desktop 🖥
We're still completing the items outlined in our previous update, which include the integration of the latest Core version into Particl Desktop, implementing necessary modifications, enhancing Tor server capabilities, and making a variety of minor improvements for an optimized user experience.
Particl Core 🔗
Core Codebase Maintenance 🛠️
As always, we consistently stay up-to-date with Bitcoin's latest version by regularly incorporating upstream updates into Particl Core. You can monitor these changes by visiting this link.
Investigating Particl Core Issue 🔍️
We are currently examining a peculiar issue where, in certain instances, blinding factors are not displayed correctly upon wallet restoration. A fix will be pushed once the root cause of the issue is identified.
BasicSwap 📈
We are adding a few improvements to the BasicSwap user interface, which will be merged shortly into the live version. This includes UX/UI improvements, QR code generator for deposits, general wallet USD valuation, and more.
Web Framework 🚧
While some of our team members are currently in Monerotopia, we are taking advantage of this opportunity to conduct a small internal hackathon aimed at developing the foundational framework for BasicSwap's web infrastructure.
We will keep you informed about our progress!
Live From Monerotopia 🧡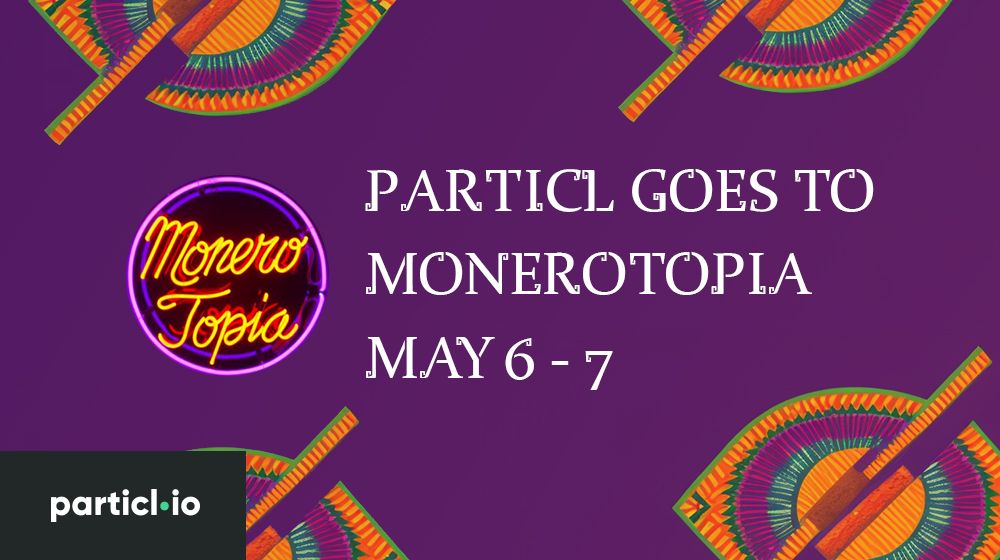 A portion of the team is currently in Mexico and getting ready for the Monerotopia 2023 conference. We will keep you updated of how it goes!
---
As always, we thank you immensely for your passion and dedication to Particl and what it's working towards achieving. None of it would be possible without you all!
We wish you a great weekend we'll see you all back on Monday! 👋
---
The Open-Source Revolution
We're on a mission to create a private, independent, and pro-liberty digital economy that is fair and open to all. Learn more about what we do at any of the following links.
Be a part of the movement and join us in the fight for our freedoms by meeting the community and spreading the word far and wide!
Discord Telegram Element / Matrix
Learn more about Particl with these in-depth resources.
Website BasicSwap DEX Academy Wiki
Follow the link below to get a list of all other useful Particl-related links you may find helpful.
---