The week is coming to an end, which means it's time for our weekly development progress report! So let's quickly see what progress has been made in the past few days.
---
Particl Desktop 🖥
This week, we have completed the integration of all marketplace-related changes into Particl Desktop. That means we're now at the final item before we can push Particl Desktop 3.3 on testnet, which is to proceed through a series of minor tweaks and improvements to the desktop client.
Once completed, we'll run a series of internal tests and then deploy the build on testnet for a few days before launching on mainnet, hopefully before Christmas time! 🎅
Remaining Items for Particl Desktop 3.3
(In progress) A couple of general but minor tweaks and minor improvements/optimizations need to be done, but they are negligible in terms of effort to sort out.
Particl Core 🔗
Core Codebase Maintenance 🛠️
As usual, we've been keeping up with upstream updates as part of our ever-ongoing effort to maintain Particl Core up-to-date with Bitcoin's latest version. You can always keep track of those changes by following this link.
Added Shamir39 Protocol Into Core 🔐
Over the past few days, we've added the Shamir39 protocol into Particl Core, which allows for splitting a mnemonic into different parts for sharing with other parties safely.
BIP39 Mnemonics are a simple way to back up an entire wallet. The downside of mnemonics is if they're shared with others the private keys may be compromised from lack of security of those it's shared with.

Splitting a secret into components using Shamir's Secret Sharing Scheme (SSSS) alleviates this risk, but the benefit of using human readable words is lost since secrets are typically encoded in a binary format.

This proposal is a way to split a BIP39 mnemonic into parts via SSSS without losing the benefits of the original mnemonic encoding. This is achieved by encoding the SSSS shares as mnemonics themselves, which can then be distributed to others with much lower risk of the private keys of the original mnemonic being compromised or lost. — Shamir39's Specification Notes
In other words, Shamir39 allows you to split a mnemonic into equally secure parts and share it with others, as opposed to sharing half of a single mnemonic and, by doing so, halving the security of your wallet.
BasicSwap 📈
Just as last week, we've been ensuring a smooth and stable public release of BasicSwap's open beta. That being said, this week has still been one that ended up being quite eventful.
DASH Listing Announcement 📣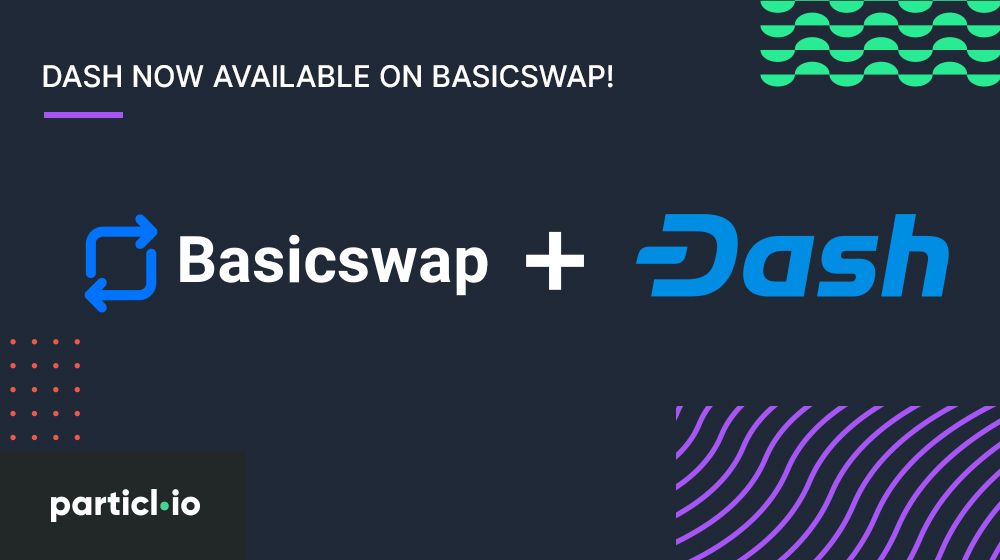 We announced earlier this week the listing of the Dash privacy coin into BasicSwap. This aligns with our commitment to providing a resilient and easy-to-use solution for exchanging privacy coins without middlemen or invasive, anti-freedom requirements.
This concludes BasicSwap's launch line-up, meaning that no more coins will be added to the DEX before its open beta release.
Dr. Kap on Dash's Show (Twitter Spaces) 🐦️
Following the listing announcement, Particl advocate Dr. Kap was invited to Dash's show on Twitter Spaces, where he discussed the DEX and its purpose, context, and mission.
If you missed it, we highly recommend that you give it a listen by following the link below.
BasicSwap Website is Online 🖥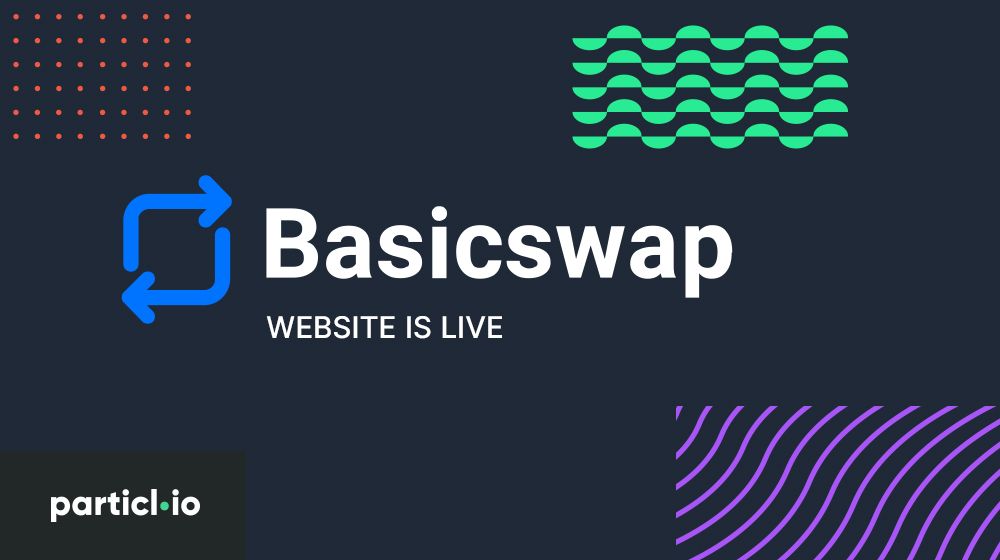 We've also released BasicSwap's website — BasicSwapDEX.com — this week. The website contains a plethora of information on Particl project's upcoming privacy-first and cross-chain DEX, serving as an informative yet easy-to-follow gateway that can be shared with others to drive home the benefits and purpose of the platform quickly.
The website will continuously be kept up-to-date and expand as we move forward. So feel safe sharing it far and wide without fears of it becoming outdated.
Note: The BasicSwap DEX will NOT be available from the website, at least not for the initial open beta release. BasicSwap is a local, P2P client that runs on your computer and not through a web service (yet).
BasicSwap Roadmap Now Live 🗺️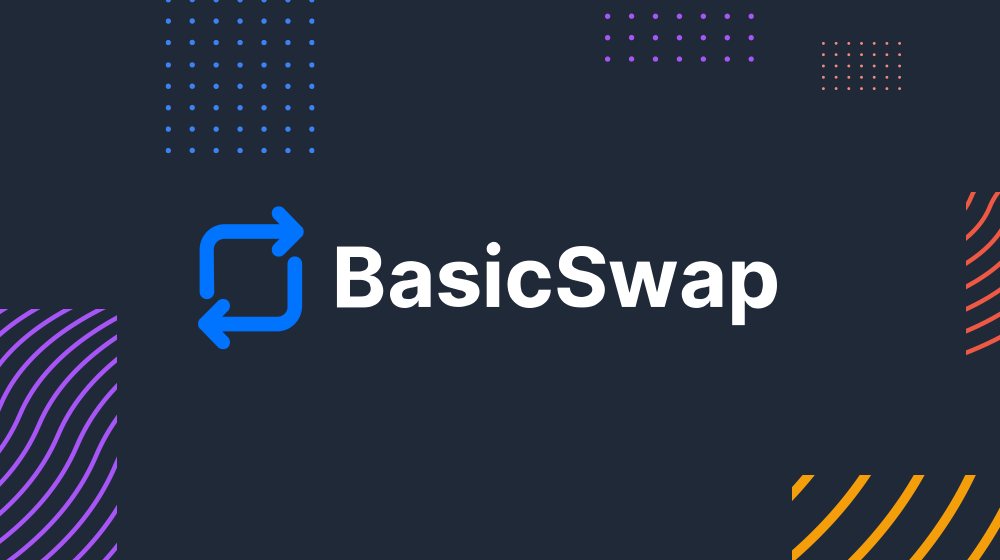 To conclude the week, we're releasing a simple version of BasicSwap's product roadmap. It reveals the main deliverables we'll work on to reach our ultimate vision and improve the DEX's usability, scalability, and flexibility.
It is published in a checklist/to-do list format to ensure optimal flexibility in this ever-evolving blockchain environment.
The roadmap is dynamic, non-linear, and it is only partially exhaustive: items may be added, removed, or have their scopes changed. Furthermore, other features, functionalities, or improvements may also be added to BasicSwap without directly making their way onto the roadmap.
---
As always, we thank you immensely for your passion and dedication to Particl and what it's working towards achieving. None of it would be possible without you all!
We wish you a great weekend we'll see you all back on Monday! 👋
---
Particl is Participation
Get recognized as someone that cares. With your help, we become more noticed out there. It takes seconds, and you are making a statement by giving us a follow and hitting the bell icon.
YouTube Twitter Mastodon Reddit

Join the instant messaging chats. There's no need to be active, but it's good to be in the loop.
Discord Telegram Element / Matrix
Gain deep knowledge about Particl by reading.
Last but not least, a list that shows an infinite number of links clearly categorized and on one page.
---