The week is coming to an end, which means it's time for our weekly development progress report! So let's quickly see what progress has been made in the past few days.
---
Particl Desktop 🖥
We are still working towards completing the integration of the marketplace-related changes into Particl Desktop and have also begun making a series of minor tweaks, improvements, and optimizations we had planned for Particl Desktop 3.3.
Once both of these items are completed, we'll deploy a few internal tests after which we'll go live with Particl Desktop 3.3 on testnet.
Remaining Items for Particl Desktop 3.3
(In progress) We are in the process of re-adding the new marketplace-specific code into Particl Desktop.
(In progress) A couple of general but minor tweaks and minor improvements/optimizations need to be done, but they are negligible in terms of effort to sort out.
Particl Core 🔗
Core Codebase Maintenance 🛠️
As usual, we've been keeping up with upstream updates as part of our ever-ongoing effort to maintain Particl Core up-to-date with Bitcoin's latest version. You can always keep track of those changes by following this link.
BasicSwap 📈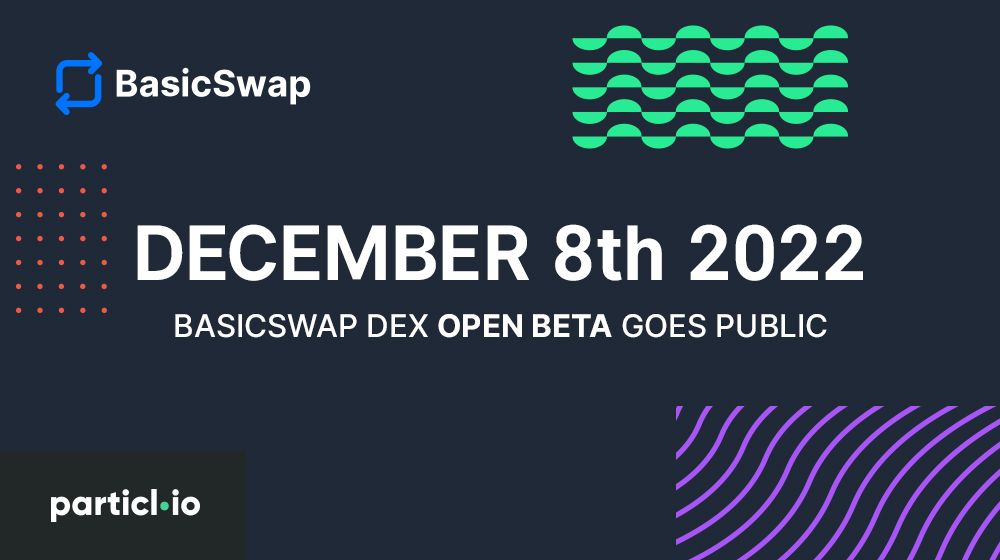 We've announced earlier this week that BasicSwap's open beta will go public on the 8th of December, 2022, at 15:00 UTC. Since then, the DEX has received an impressive amount of interest from different communities and we're thrilled to meet new friends fighting for the same core values as Particl — privacy, decentralization, and freedom.
Road to Open Beta
We are now making sure that all bugs, issues, and tweaks required for the launch are ready in time for the 8th of December.
Note that, even though a feature freeze is in place, we are still working on new features and functionalities but will not be pushing those changes before launch day. This is to ensure a smooth launch without last-minute issues caused by newly-added functions.
Impromptu AMA
We shared the announcement of the open beta release date on Monero's sub-reddit forum and it quickly gathered a lot of interest.
It turned into a full-blown AMA-type thread within a couple of hours following its publication. We absolutely recommend you read the comments (Q&As) for a ton of information on BasicSwap, its release, and the vision moving forward.
BasicSwap Website and Roadmap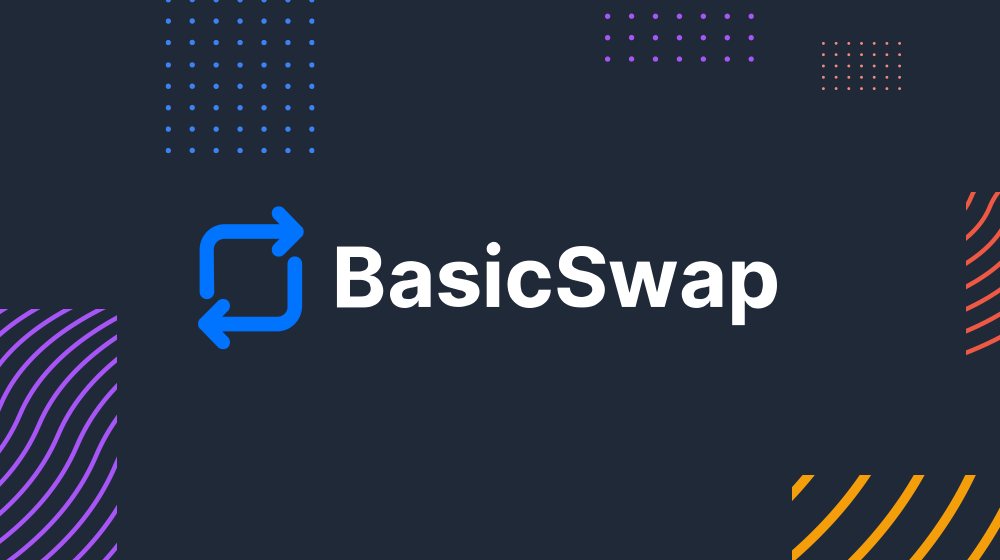 We've announced the upcoming release of BasicSwap's own website — BasicSwapDEX.com — this coming Wednesday the 30th of November, 2022. It intends on communicating in a clear and concise manner what BasicSwap is, what benefits one can expect from it, and how to use it.
Equally as important, it is also meant to be centric in Particl's current and future BasicSwap-related marketing efforts — serving as both a landing page and educational portal for any newfound curious minds.
---
As we enter the final sprint before the long-anticipated release of BasicSwap's open beta, we want to thank every single one of you in the Particl community for your passion, contributions, and dedication to the very important mission of fighting for our freedom online and offline.
While the path ahead certainly feels exciting, it's important to remember that none of it would be possible without you — we are infinitely grateful for the awesome community we've got!
---
Particl is Participation
Get recognized as someone that cares. With your help, we become more noticed out there. It takes seconds, and you are making a statement by giving us a follow and hitting the bell icon.
YouTube Twitter Mastodon Reddit

Join the instant messaging chats. There's no need to be active, but it's good to be in the loop.
Discord Telegram Element / Matrix
Gain deep knowledge about Particl by reading.
Last but not least, a list that shows an infinite number of links clearly categorized and on one page.
---