We're excited to announce that BasicSwap's website is now live! You can now navigate to BasicSwapDEX.com to find a plethora of information on Particl project's upcoming privacy-first and cross-chain DEX.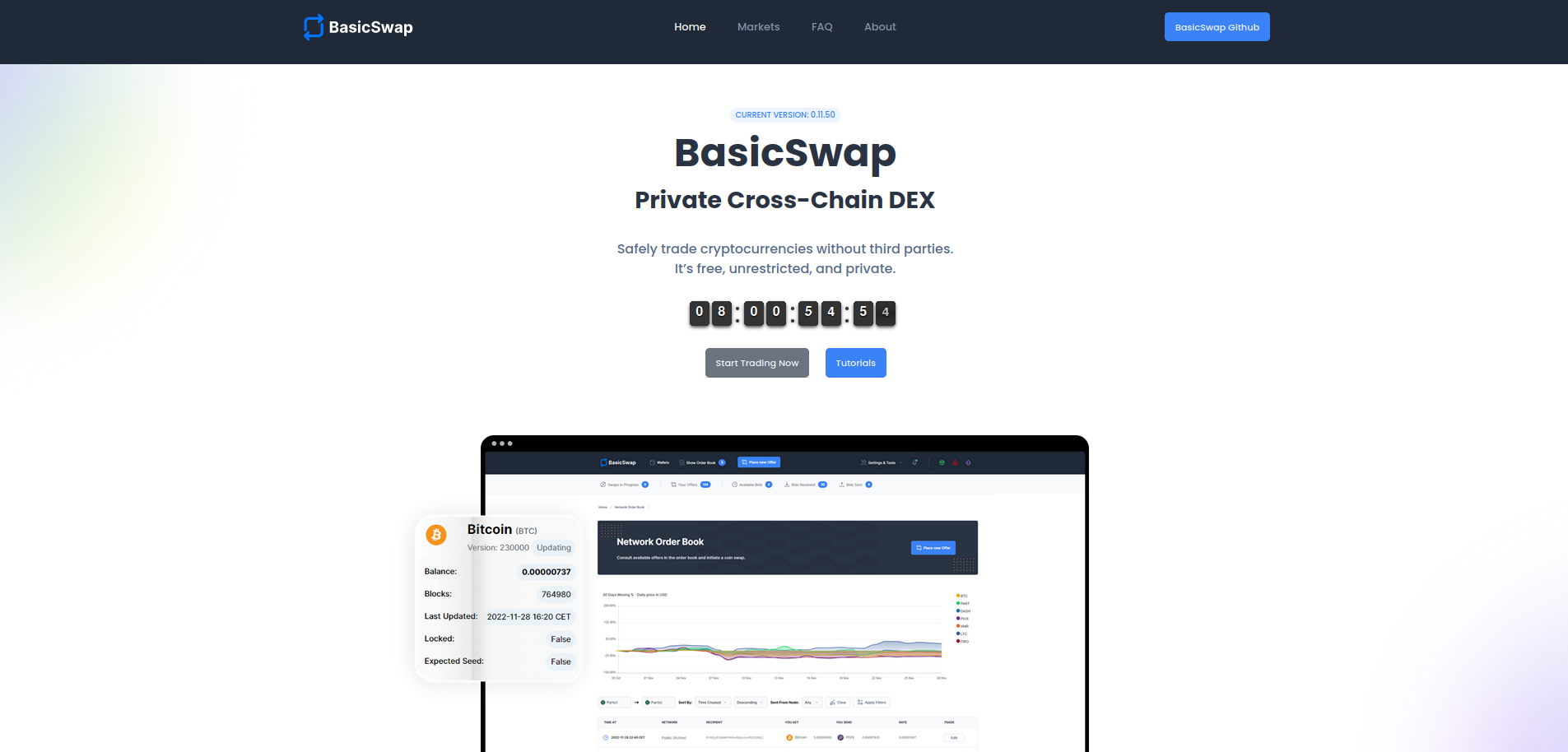 ---
Sharing is Caring ❤️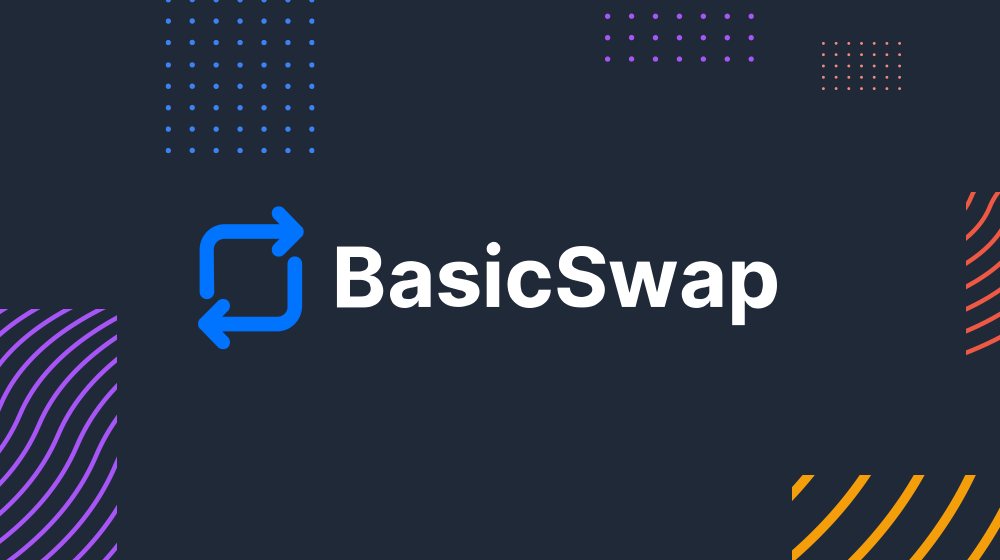 This new landing page contains all the essential information one needs to know about the upcoming platform and protocol, in a user-friendly and easy-to-digest format. It is meant as an informative an easy to share resource, informing users of all there is to know about BasicSwap.
There, you will find the DEX's primary key points and benefits, as well as a list of all available cryptocurrencies on the platform, answers to the most frequently asked questions, links to tutorials, guides, and build instructions.
The web page will be continuously updated and expand over time, as to always contain the most up-to-date information about BasicSwap — meaning you can safely share it far and wide without fear of it becoming outdated later in the future.
Share BasicSwap's website using this link: https://BasicSwapDEX.com/
BasicSwap Roadmap 🗺️
Also included on the website will be BasicSwap's roadmap. It will be published in a checklist/to-do list format, in order to ensure an optimal level of flexibility in this ever-evolving blockchain environment.
Note that the roadmap is not static, linear, nor is it completely exhaustive: items may be added, removed, or have their scopes changed. Furthermore, other features, functionalities, or improvements may also be added to BasicSwap without necessarily making their way onto the roadmap directly.
Note: Although initially planned for release today at the same time as the website, we need to push it out later this week. We apologize for this slight delay!
Tor Version Upcoming 🧅
BasicSwap's website is still a work-in-progress, and you can expect it to grow over time. For example, we are working on hosting the website on Tor for better user privacy, which should be ready soon.
Keep your eyes on Particl News or follow @BasicSwapDEX on Twitter to be notified as soon as the Tor link drops!
---
Particl is Participation
Get recognized as someone that cares. With your help, we become more noticed out there. It takes seconds, and you are making a statement by giving us a follow and hitting the bell icon.
YouTube Twitter Mastodon Reddit

Join the instant messaging chats. There's no need to be active, but it's good to be in the loop.
Discord Telegram Element / Matrix
Gain deep knowledge about Particl by reading.
Last but not least, a list that shows an infinite number of links clearly categorized and on one page.
---