In December 2019, we all embarked on the long and ambitious journey of rewriting Particl Desktop and the vast majority of Particl Marketplace. This would make them both much easier to use, more flexible, secure, private, and, perhaps more importantly, set the stage for getting adoption from a broader set of audiences. This major and long-awaited upgrade is what is now known as "Particl V3", and as you probably realize by now, it was no simple task!
Today, we are thrilled to finally publicly release Particl V3 on mainnet!
Thanks to all of you in the community for your support, time, passion, experience, and dedication in shaping the future of e-commerce and protecting personal liberties. Our hats are off to you! And now, let's give Particl V3 a spin!
Table of Content
Particl Marketplace in a Nutshell
Today's e-commerce giants don't work for you. Instead, they've turned you into the product by massively collecting and using your data to gain money and power. This, unfortunately, leaves you exposed to unnecessary risks, damages your privacy, and restricts your opportunities in many ways.
It's time to do what's best for you; cut off the middleman and break free from their grips!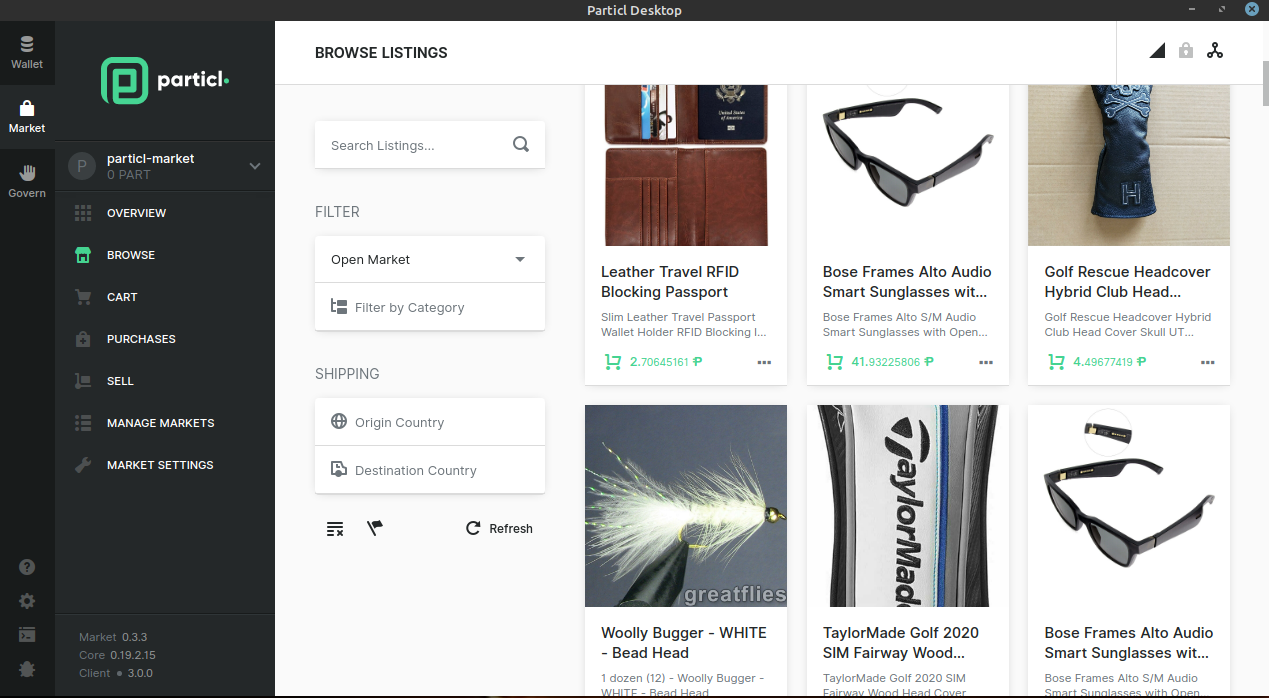 Particl Marketplace is a brand new type of e-commerce platform. It's a free, unrestricted, and private online marketplace without any middleman. It uses distributed technology like blockchain and other peer-to-peer networks to improve your online shopping or selling experience by eliminating any intermediary. It is, in fact, the Internet's only real free market environment.
This new type of marketplace unlocks a ton of benefits and opportunities that you won't find on any other marketplace. That's because they are not possible using traditional web technology. When you use Particl Marketplace, you cut off the middleman and...
Put an end to the reckless mining of your data
Say no to the erosion of your private life
Harden your protection against scammers, hackers, and other crooks
Tear down artificial and arbitrary restrictions
Gain access to previously unreachable opportunities and audiences
Fight back against censorship, prejudice, and bias.
Gain access to more affordable products to buy and improve your bottom line as a seller
So stand up for your rights with Particl Marketplace and help buyers and vendors around you by directly supporting them, not greedy corporations. You will love all the perks you gain for joining the Internet's only true free market economy; you get more for your money, and you help others in return. It's a win-win situation for all!
Get Started
To access and use Particl Marketplace, install Particl Desktop 3.0 and navigate to the Marketplace section of the client.
Download and install Particl V3: https://github.com/particl/particl-desktop/releases/tag/v3.0.0
How to install Particl V3: https://academy.particl.io/en/latest/guides/guide_mp_setup_installation.html
Note
If you've used Particl Marketplace in the past, keep in mind that your "market wallet" (previous market identity) is not compatible with Particl V3. If you still have incomplete orders from Particl V2, you'll need to use previous versions of Particl Desktop to complete them. You won't be able to complete them using Particl V3.
How to Use Particl V3 (Particl Academy)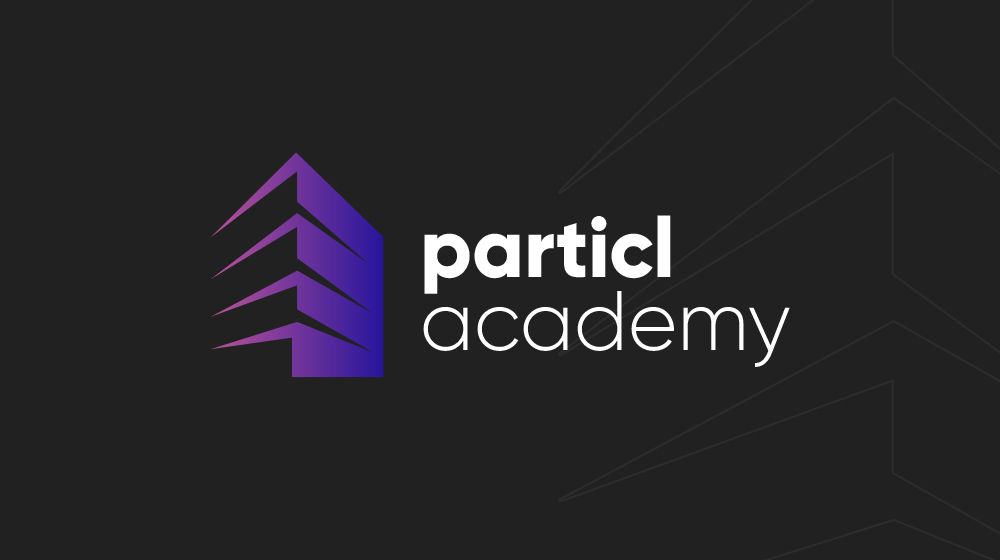 Today, we are also launching the Particl Academy. It is your guide to becoming an expert with Particl and distributed e-commerce. It gives you all the information, tutorials, FAQs, and other helpful resources you need to master Particl V3 and the other components of the ecosystem. It's a thorough reference book written in simple and straightforward language that anybody can understand.
Here are just a few places you can start with.
Visit the Particl Academy: https://academy.particl.io/
The Beginning of Something Great (What's Next?)
The release of Particl V3 on mainnet is the beginning of a new exciting phase for the Particl Project. Now that Particl's free, unrestricted, and private marketplace has arrived, it's time to make some noise know about it!
With the renewal of funding for the team, we have begun to gradually ramp up marketing, promotional, and strategical efforts to turn Particl Marketplace into a busy place.
New Website About to Go Live
As part of these efforts, we're launching, next week, the first version of Particl's new website. This new website is expected to grow and evolve in the weeks to come and aims at better communicating Particl's vision of a free, unrestricted, and private e-commerce environment with no middleman, along with all the benefits it unlocks.
New Roadmap
The team has established a new roadmap for technical development, marketing, and business development. It's been designed with a set of precise goals and objectives in mind, which we'll be revealing in a separate Particl News blog post this coming Thursday, the 7th of October, 2021. We've mentioned it a few times already, but we can't wait to reveal the items it contains; we're convinced you're going to like where we're going, and it's certain to take Particl to the next level.
BasicSwap Atomic Swap DEX
As occasionally mentioned in some of our development progress reports, we've been making very good progress on the next big thing coming for Particl: BasicSwap.
BasicSwap is a private and autonomous cross-chain DEX built using atomic swaps and Particl's very own SecureMessaging (SMSG) protocol. More simply, it means that it's a decentralized swap exchange that lets you swap coins from one chain to another without the intervention of any middleman like an exchange, payment processor, or any other kind of third-party. All swaps happen between two people and are inherently private and autonomous.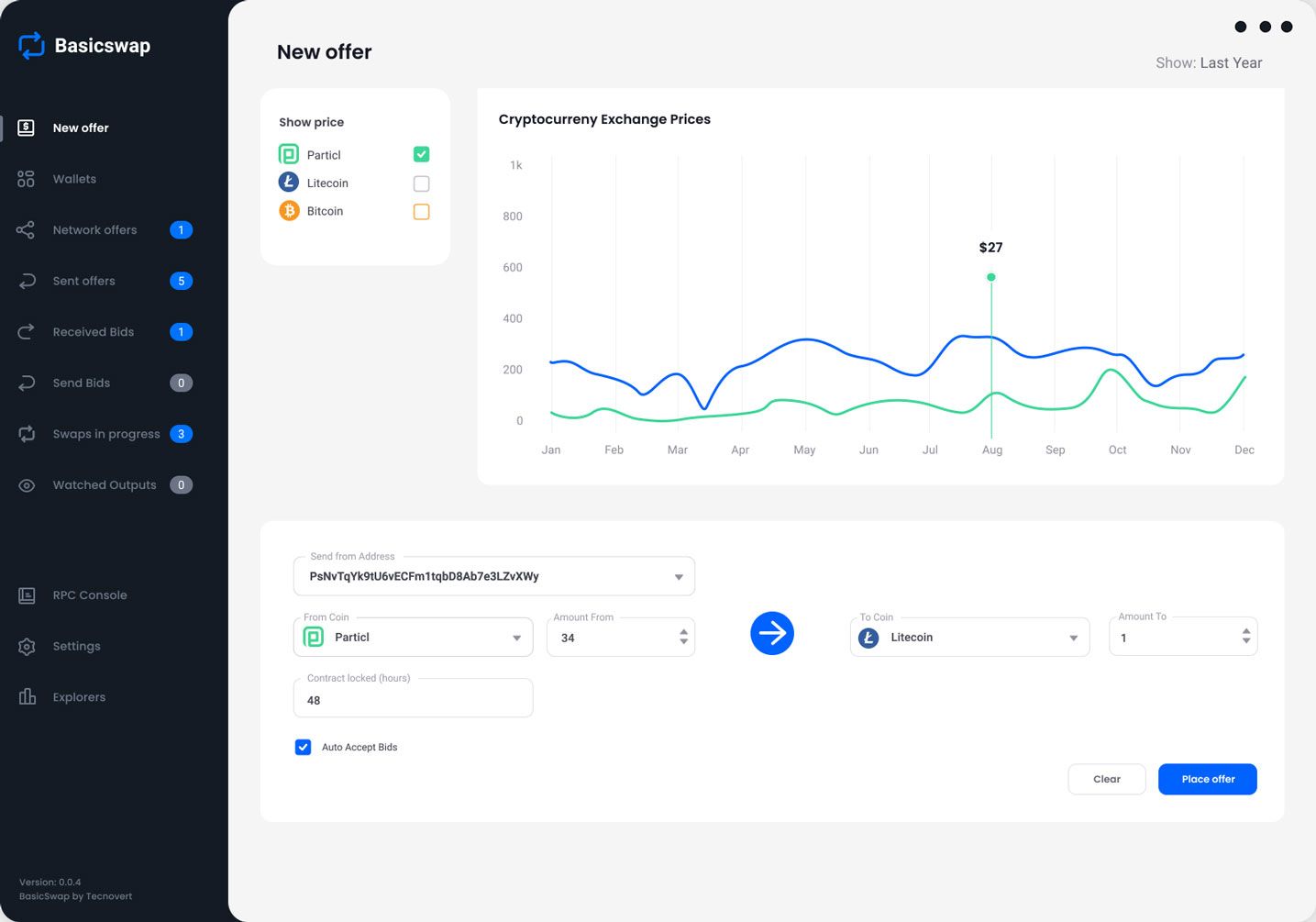 While the DEX is currently in closed beta (but already running on mainnet), we plan to open it up to the public shortly. So keep your eyes fixated on Particl News as we soon begin to publish more information about it.
Much More to Come
The points mentioned above are sure exciting, but it's far from the only things being cooked up at the moment. You can expect more promotional efforts, initiatives, and surprises to come in the weeks and months to come. While we don't want to repeat ourselves too much, the fun is getting started, and the best is yet to come!
You are the Pioneer!
There's never been a better time to get active and introduce others to the world's most revolutionary marketplace. We need all the buyers and seller we can get! So let's all discuss it with friends and families, in your communities, and on the web, in places you feel would benefit the most from a fair, unrestricted, and private e-commerce environment with no middleman. We are ALL what makes Particl happen!
And don't forget! To make it easier, the Particl Academy is there to help you out when introducing Particl to others. With its help on your side, you can now turn anybody into a Particl pro and quickly get them started.
Finally, we highly encourage you to support our current pioneering vendors by buying items from them or referring others to Particl Marketplace. Of course, you can also join them by becoming a vendor yourself; our global community will thank you for it ;)
Subscribe to our Newsletter
If you haven't already done so, we'd like to invite you to subscribe to our new newsletter so that you don't miss any important news, update, or exclusive content. We've re-initiated our newsletter communication last week and will be pushing valuable content through it from now on (and we promise not to spam your inbox!).
---
Once again, thank you for your incredible support and confidence throughout the entire development cycle of Particl V3. We are proud to be an important part of the Particl ecosystem and are very excited to take it to another level in the weeks, months, and years to come. As you probably guessed by now, there is no stopping the Particl train, so buckle up and tag along for the ride!
---
Particl is Participation
Get recognized as someone that cares. With your help, we become more noticed out there. It takes seconds, and you are making a statement by giving us a follow and hitting the bell icon.
YouTube Twitter Mastodon Reddit

Join the instant messaging chats. There's no need to be active, but it's good to be in the loop.
Discord Telegram Element / Matrix
Gain deep knowledge about Particl by reading.
Last but not least, a list that shows an infinite number of links clearly categorized and on one page.
---