Today we are pleased to share that Particl is now available on Changelly! Exchange PART instantly for 100+ cryptos and buy with Visa/Mastercard.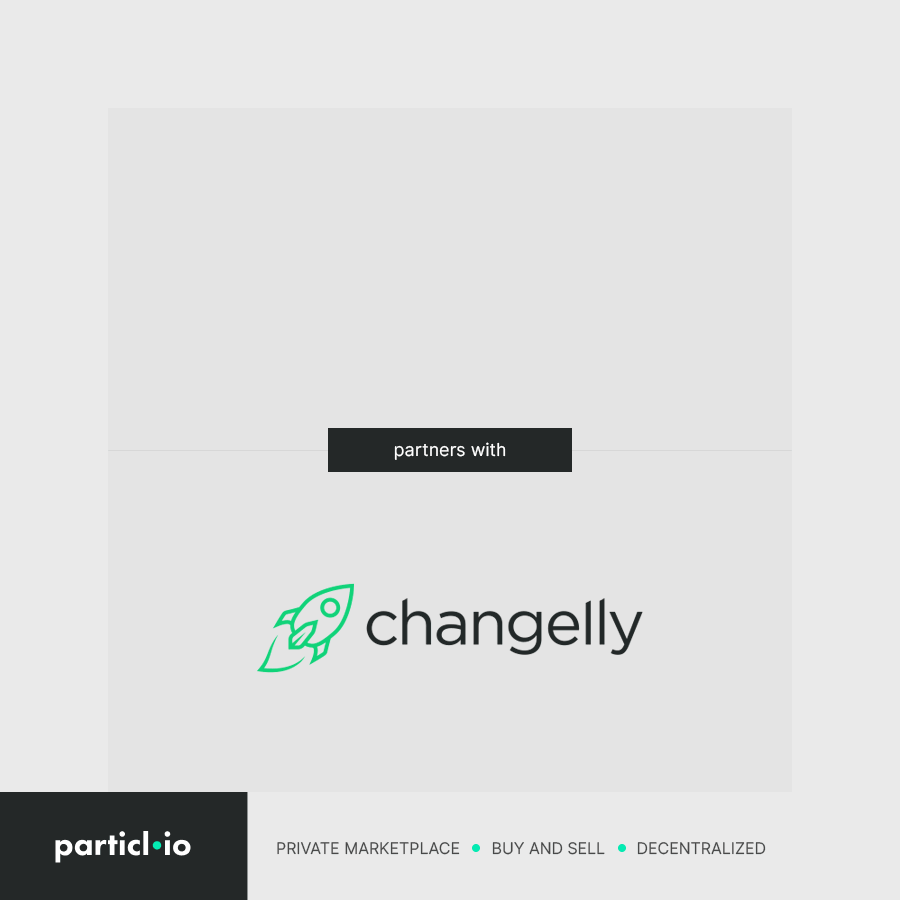 Imran, our Commercial & Partner Strategy lead, has been working on building strategic partnerships like this one with Changelly since Particl Desktop was first launched towards the end of last year. Adding easy ways to get PART and other crypto onto our privacy focused decentralized applications is key for mainstream adoption of the Particl products.
In the case of the Particl Marketplace, we have always emphasized inclusivity over exclusivity when it came to using cryptocurrencies to buy and sell online. Rather than limiting the growth of a private, decentralized marketplace with only one coin (ie: PART) we have been reaching out and forming strategic partners that will help bring other crypto communities into the Particl space.
Particl Desktop + Changelly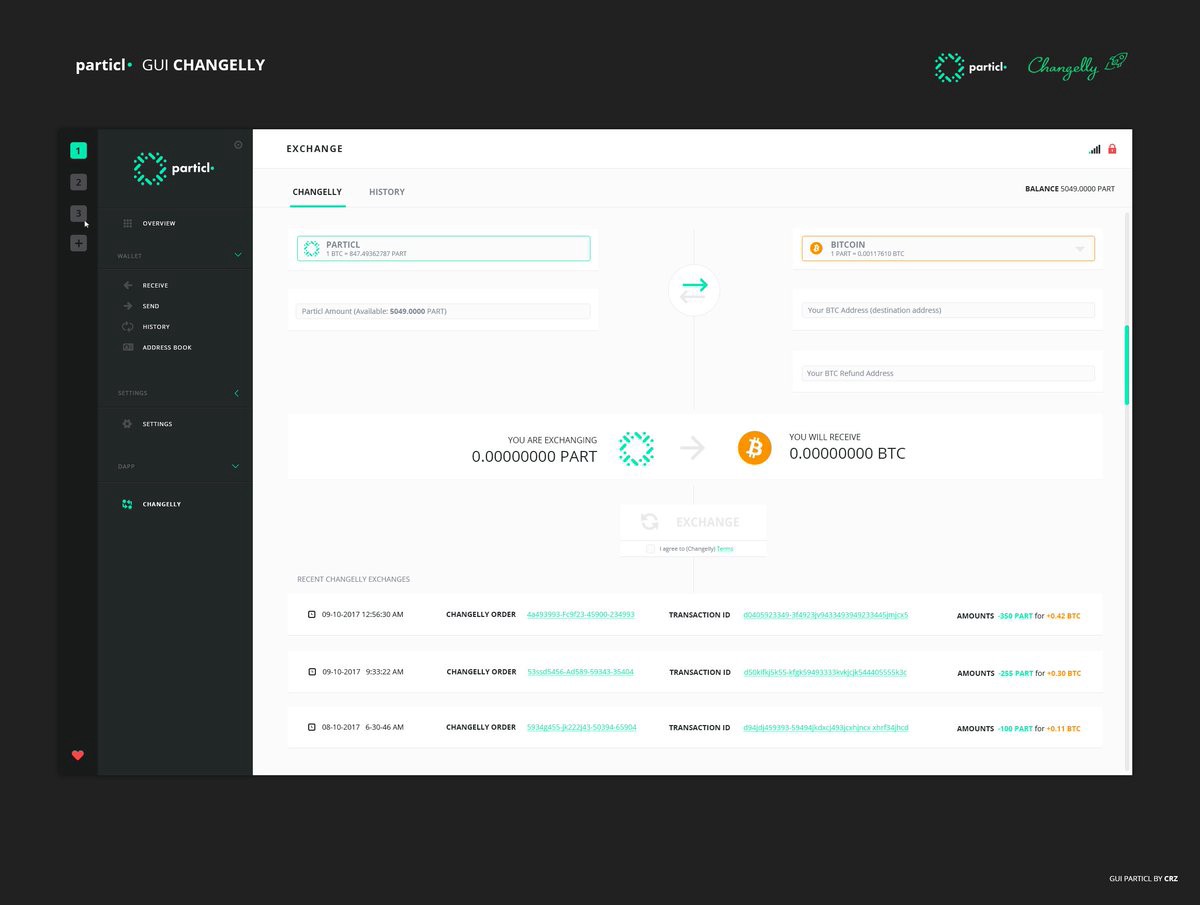 It is exciting to imagine what Changelly inside of our flagship product, Particl Desktop, could look like! Changelly offers a variety of API developer tools, payment widgets and exchanges that will bring in other crypto users and their favorite crypto coins to Particl's privacy-focused ecosystem.
As the Particl Marketplace moves into the next phase (Beta) where governance and easier listing/checkout processes are being developed, expect to see the first signs of currency agnostic features and widgets being weaved in alongside them.
This partnership with Changelly represents much more than merely another way to exchange your PART for 100+ other cryptos — it reinforces one of Particl's core goals of being friendly to all cryptocurrencies. Future integrations could include direct coin-to-coin exchange widgets, paying for items in the marketplace with other currencies and more.
About Changelly
​​Changelly is a popular instant cryptocurrency exchange with 100+ coins and tokens listed. The service processes around 15K transactions daily. Operating since 2015, Changelly has attracted over 2M registered customers from around the world. Changelly offers its API and a customizable payment widget for any crypto service that wishes to implement exchange options. Key partners are Jaxx, Binance, Mycelium, Coinomi, Breadwallet and others.
About Particl
Particl is a decentralized platform with a native suite of tools to enhance and protect your online privacy. Still less than one year old, Particl has added a number of firsts to the protocol's basecode (Bitcoin 0.16). These include Confidential Transactions, Ring Confidential Transactions and PPoS Cold Staking. Particl Marketplace is the project's MVP and is private by design.
Thank You
Particl Team