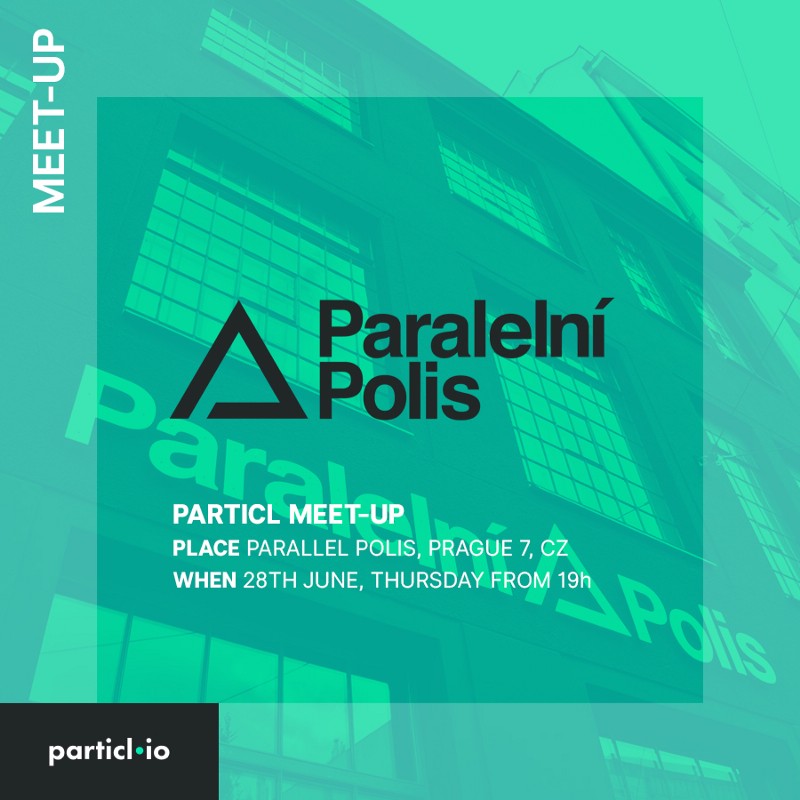 Following Particl's biannual development summit, the team will be hosting a meetup to meet the community. It will be well represented by lead developers of all our products:
Particl Core
Particl Desktop
Particl Marketplace
Design & Branding
Come join the Particl Team for drinks and discussions at our favorite crypto-friendly location in Prague — Parallel Polis. They only accept crypto :) and the event will go from 19:00 on.
Event Details:
Venue: Paralelní Polis
Date: Thursday, June 28, 2018
Time: 7:00 PM to 10:00 PM
Event Team:
Ryno | Lead & Core Developer | Core, Copay
Nick | Treasurer
Henk | Project Manager, PMP, CSM | Desktop, Marketplace
Viv | Scrum Master / Project Manager | Desktop, Marketplace
Carmen | Product Owner | Marketplace
Shazzy (TBC) | Research & Development | Core
Allien | UI/UX, Front-end Developer | GFX, Desktop, Marketplace
Ludx | Developer | Marketplace
Kewde | Developer & Software Architect | Core, Desktop, Marketplace
CRZ | Lead Designer & Branding, UI/UX, Developer | GFX, Branding
Please, come join us for discussions on privacy, cryptos, blockchain, online commerce, design and more. Looking forward to meeting everyone who can make it out for this special night!
Hope to see you there
Particl Team