The week is coming to an end, which means it's time for our weekly development progress report! So let's quickly see what progress has been made in the past few days.
---
Particl Desktop 💻
As has been the case for the past few updates, we're still working through incrementally separating Particl Core from Particl Desktop and, by the same process, adding more user configuration options to the desktop client.
However, it now appears that we are finally about to reach the completion of this rather large item that's been ongoing for a few weeks. Once completed, a certain amount of work will still be required to get it ready for release, including testing and tweaking the GUI to ensure a comfortable user experience.
Particl Core 🔗
Core Codebase Maintenance 🛠️
As usual, we've been keeping up with upstream updates as part of our ever-ongoing effort to maintain Particl Core up-to-date with Bitcoin's latest version. You can always keep track of those changes by following this link.
New Particl Core Builds Released ✅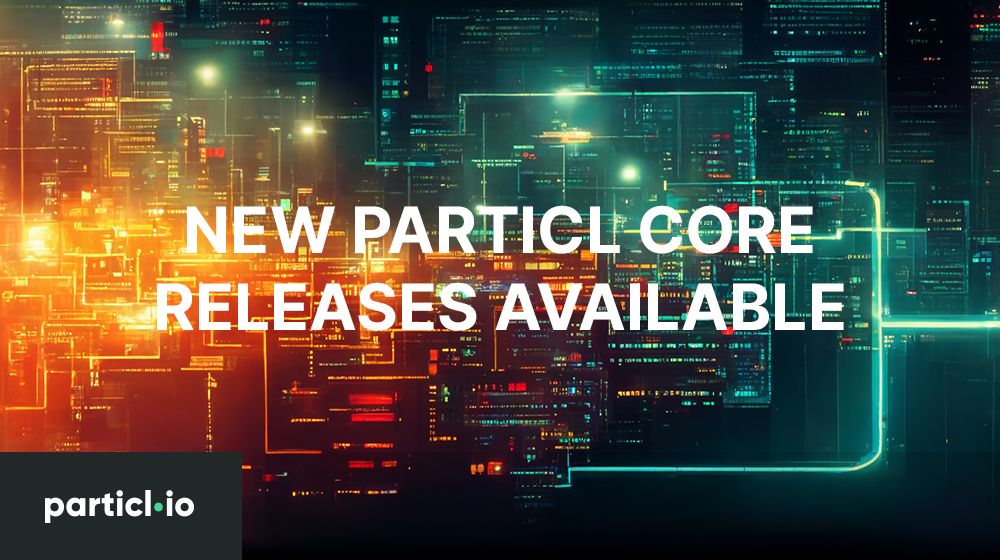 Earlier in the week, we released an important update to Particl Core which fixed an odd bug regarding staking nodes falling out of sync with the rest of the network.
If you haven't updated your node(s) yet, we highly recommend updating your node as soon as possible to avoid any potential staking issues.
Notably, as this issue occurred during the on-chain vote for the team's third funding cycle, it lowered the participation rate slightly compared to what we typically see. Regardless, the vote's participation rate ended well above its minimum requirement threshold, meaning that the issue didn't negatively impact the voting process beyond that minor reduction in the participation rate.
BasicSwap 📈
Last week, we mentioned that we had completed the important process of building a standardized way to integrate certain Bitcoin-based cryptocurrencies into BasicSwap, but still required to test that implementation.
We are happy to announce that we've successfully tested, on mainnet, this new integration method, and we can report that everything went smoothly and as expected. As such, we will now be able to use this standardized approach to add more Bitcoin-based cryptocurrencies at a much faster pace and let other coin teams work out listing integrations themselves.
Third Team Funding Request Approved 🙏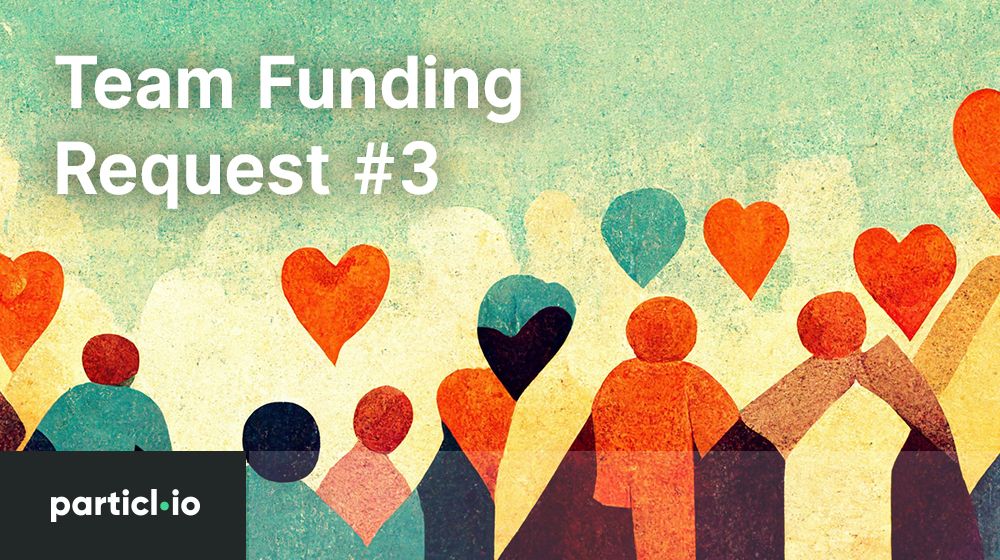 Yesterday, on the 25th of August, 2022, the vote for the team's third funding cycle concluded. We are happy to announce that Particl stakeholders have officially approved the proposal with an impressive approval rate of 99.26%!
We want to thank everyone in the community for this vote of confidence and for participating in this democratic exercise. We are all very excited and proud to be able to keep on working on Particl, expanding its ecosystem, and stimulating its adoption along with you all.
For a summary of the team's now-approved proposal and what we will be working on in the next year, please check out the original proposal blog post and the massive announcement regarding Particl's upcoming evolutionary leap forward.
---
As always, we thank you immensely for your passion and dedication to Particl and what it's working towards achieving. None of it would be possible without you all!
We wish you a great weekend we'll see you all back on Monday! 👋
---
Particl is Participation
Get recognized as someone that cares. With your help, we become more noticed out there. It takes seconds, and you are making a statement by giving us a follow and hitting the bell icon.
YouTube Twitter Mastodon Reddit

Join the instant messaging chats. There's no need to be active, but it's good to be in the loop.
Discord Telegram Element / Matrix
Gain deep knowledge about Particl by reading.
Last but not least, a list that shows an infinite number of links clearly categorized and on one page.
---