On Thursday, the 25th of August, 2022, the third team funding request has been officially approved by Particl stakeholders with an impressive approval rate of 99.26%! This marks an important milestone for the project as this funds the team to develop, promote, and expand the Particl ecosystem for a duration of 12 more months, after which the team will submit a renewed funding request.
For a summary of the team's now-approved proposal and what we will be working on in the next year, please check out the original proposal blog post as well as the massive announcement regarding Particl's upcoming evolutionary leap forward.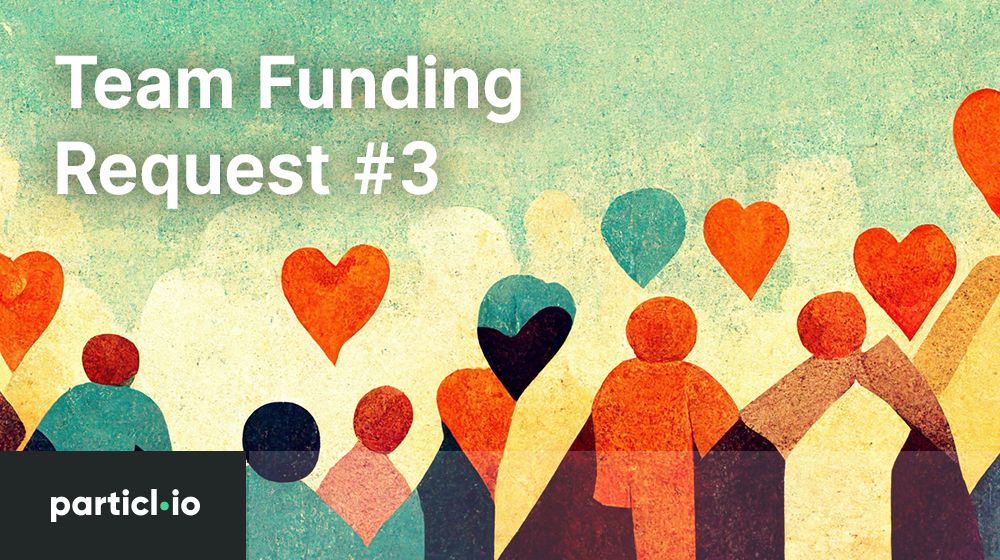 ---
The Results Are In!
The Team Funding Request #3 proposed attributing funds from the network's decentralized Treasury Fund to the Particl team to support the development, promotion, and expansion of the Particl ecosystem. The proposal requested 35,250 PART per month from the treasury for 12 months, after which a new funding request will need to be pushed by the team and approved by stakeholders.
We are happy to report that Particl stakeholders have approved this proposal with an outstanding 99.26% approval rate (minimum required was 60%) and a 51.53% participation rate (minimum required was 20%). The vote lasted for 5,040 blocks, with 2,578 of them voting in favor of the proposal and 19 voting against it.
Thank You For Your Trust
Passing funding requests isn't possible without your trust and support. Indeed, because the community entirely owns the Treasury Fund, this proposal asked for much more than just funds to support the project; it asked for the your trust and a stamp of approval as we embark in a new major development cycle.
For this reason, we want to thank every one of you in the community for this vote of confidence and for participating in this democratic exercise. We are all very excited, and proud, to be able to keep on working on Particl, expanding its ecosystem, and stimulating its adoption along with you all.
Staking Node Issue During the Vote
A few days ago, we pushed new Particl Core releases that addressed an odd staking bug that occurred while the vote was ongoing. Although the scope of the issue's impact is limited, it did knock certain nodes, including one staking pool, off of the network momentarily.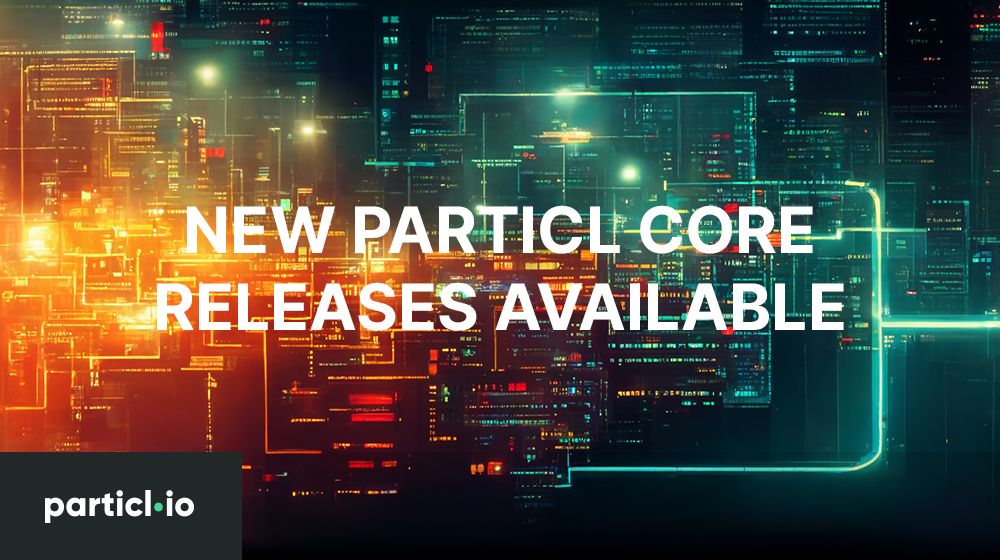 Due to this, affected staking nodes have been unable to vote for a short moment, which may have led to a slightly lower participation rate compared to what we typically see. Regardless, the proposal was still overwhelmingly approved, and its participation rate has been well over the required threshold of 20%.
Note: The Particl.page pool operator had previously announced they were shutting down their staking pool as a result of an unfortunate series of events on their end while resolving the staking node issue, but later communicated that they were working on a potential solution that would allow them to remain online. Please check out their blog to follow the news and stay up-to-date regarding their recovery process.

Note that no funds were lost or compromised, as per the secure nature of cold staking.
---
Particl is Participation
Get recognized as someone that cares. With your help, we become more noticed out there. It takes seconds, and you are making a statement by giving us a follow and hitting the bell icon.
YouTube Twitter Mastodon Reddit

Join the instant messaging chats. There's no need to be active, but it's good to be in the loop.
Discord Telegram Element / Matrix
Gain deep knowledge about Particl by reading.
Last but not least, a list that shows an infinite number of links clearly categorized and on one page.
---