With the week coming to an end, the time for our weekly development progress report has come!
This week, we've announced the official voting period for the Particl team's second funding request (which has to be renewed every 6 months). If you're staking on Particl, you can easily set up your node(s) to cast your vote now; it'll barely take a minute of your time!
Follow this link to get all the information you need regarding the voting of this proposal.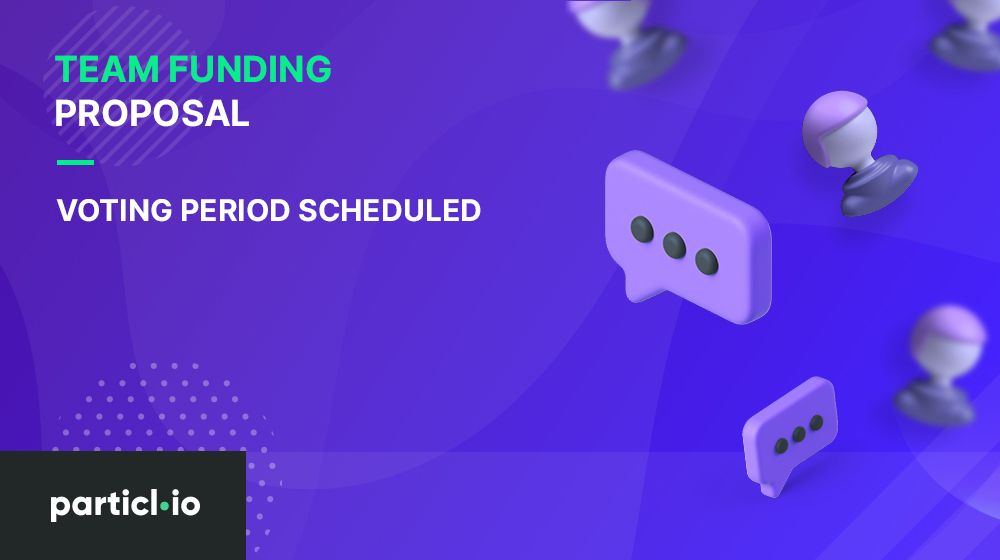 Note: As of Particl Desktop 3.0, you can easily vote (and track voting results in real-time) from your desktop client using the governance module. Please note that this requires your desktop client to be actively staking and remain open for the duration of the vote. If you're cold staking, the desktop client will give you instructions on how to set up your node.
---
Particl Desktop Development Progress
On the desktop client side of things, this week has once again been spent on fixing various issues/bugs and adding in general improvements. We're happy to report that we'll be ready to release Particl Desktop 3.1.1 in the coming days, likely next week.
This release will cover the most pressing fixes and allow the team to focus more exclusively on the new functionalities planned for Particl Desktop 3.2 such as in-market messaging (buyer <> seller).
Particl Core and BasicSwap
As for Particl Core, the backporting of Taproot into Particl Core 0.19.x.x has been completed. To that end, a new pre-release has been published this week. Note that this release also includes some minor fix about abandoning specific types of transactions (edge case).
As this release introduces major changes in the code due to the Taproot integration, we invite you to test it out extensively to ensure everything runs smoothly across all environments. Particl Core 0.19.2.19 is intended to become a full release before the Taproot hardfork happening in a couple of days.
---
As always, we thank you all for your passion, dedication, and contributions. Don't forget to cast your vote for the second team funding request; its voting period starts tomorrow at block 1,107,000!
We wish you all a wonderful weekend and we'll see you, as always, back on Monday! 👋
---
Particl is Participation
Get recognized as someone that cares. With your help, we become more noticed out there. It takes seconds, and you are making a statement by giving us a follow and hitting the bell icon.
YouTube Twitter Mastodon Reddit

Join the instant messaging chats. There's no need to be active, but it's good to be in the loop.
Discord Telegram Element / Matrix
Gain deep knowledge about Particl by reading.
Last but not least, a list that shows an infinite number of links clearly categorized and on one page.
---