With the week coming to an end, the time for our weekly progress report has come! Much like last week, the progress made to the desktop client has been related to bug fixes and general improvements. While working on the current issues, additional bugs or unintended behaviors have been discovered and will be included in the next release.
As such, we are currently finalizing the release of Particl Desktop 3.1.1, which should go live in the next few days. Keep your eyes on Particl News for its release blog post!
Note: We'd like to let you know that we expect next week to be a less development-intensive one. In fact, the team is scheduled to run a series of strategic meetings throughout the week which will take time off of development.
---
Particl Desktop Progress Update
This week has once again been spent on fixing various issues/bugs and adding in general improvements. We're happy to report that we'll be ready to release Particl Desktop 3.1.1 in the coming days, likely next week.
This release will cover the most pressing fixes and allow the team to focus more exclusively on the new functionalities planned for Particl Desktop 3.2 such as in-market messaging (buyer <> seller).
Particl Core and BasicSwap Progress Report
Earlier this week, Particl Core 0.19.0.19 has been fully released. This is an important Particl Core update that makes the 0.19 codebase compatible with Taproot.
As a reminder, Particl is going to hardfork on the 1st of February at 17:00 UTC to activate the Taproot protocol and fix an issue with the dynamic marketplace listing fees. Check out this article to learn more about the upcoming hardfork.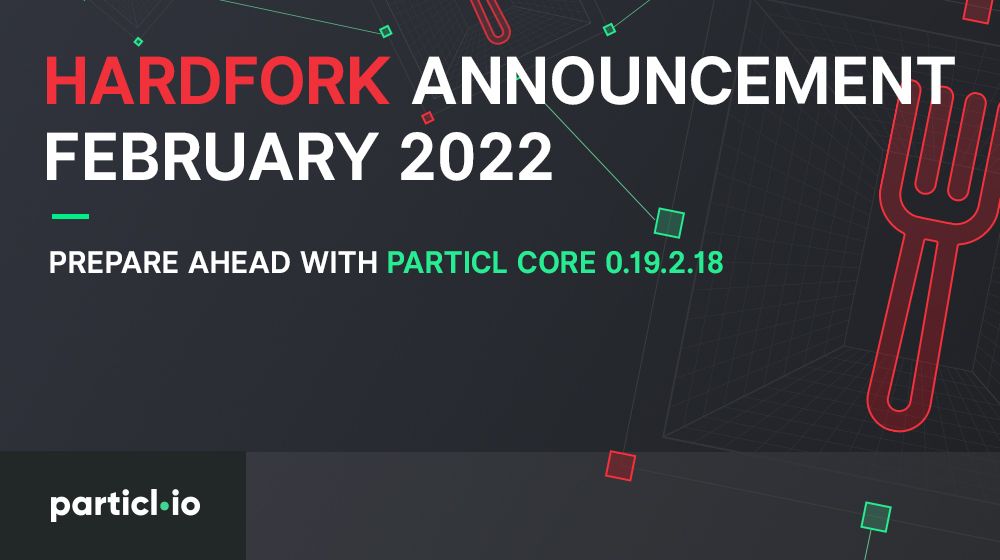 The rest of the week has been spent working and making progress on both BasicSwap's backend code as well as its GUI. And on that note, we'd like to respond to the few questions we've had this week related to the launch of BasicSwap's open beta.
As most of you know, BasicSwap is currently in its closed beta phase. What this means is that it's currently being tested, on mainnet, by a closed group of beta testers. Once we open the beta to the public, it'll then be possible for anyone to test it out on their own and swap cryptocurrencies with others.
However, there are a few requirements for this to happen. First, BasicSwap's initial user interface has to be completed. That's because the current version of BasicSwap is mostly dedicated to advanced users and may be difficult to navigate through for some users. Secondly, there are still a few backend improvements, including the setup process, that are in the works to make the platform more user-friendly and stable.
These requirements are necessary to make BasicSwap more accessible and reduce the time cost of troubleshooting issues with beta testers. In other words, it makes public testing of the DEX more efficient. Once these are complete, we'll be ready to launch the open beta phase of BasicSwap.
Don't worry, we'll announce it in advance so that you can tell other people to come to try it out!
---
We thank you all for your passion, dedication, and valuable contributions to the Particl project; you are what makes Particl possible!
Whether you actively work on expanding the ecosystem or simply use the marketplace and send your feedback to the team, every bit helps shaping the future of de-commerce (decentralized e-commerce) and easing its adoption!
We wish you a great weekend and we'll see you, like always, back on Monday 👋
---
Particl is Participation
Get recognized as someone that cares. With your help, we become more noticed out there. It takes seconds, and you are making a statement by giving us a follow and hitting the bell icon.
YouTube Twitter Mastodon Reddit

Join the instant messaging chats. There's no need to be active, but it's good to be in the loop.
Discord Telegram Element / Matrix
Gain deep knowledge about Particl by reading.
Last but not least, a list that shows an infinite number of links clearly categorized and on one page.
---