The week has come to an end and with it comes our usual development progress report. Without further ado, let's jump right into the meat of this progress report.
Particl Desktop Progress Update
This week, we've finalized the improvement to the marketplace that lets you remove the default market from Particl Desktop. That change is now completed and ready for release with the upcoming desktop update.
Additionally, we've made progress on the messaging system that allows buyers and sellers to communicate with each other straight from the marketplace. We've also made progress on the new product code function, and both of these items will get primary focus moving into next week.
On the topic of product codes, as we've mentioned in our last update, it is an essential item for the delivery of the marketplace listing seeding proposal. For that reason, we're making sure that the feature will be ready for Particl Desktop 3.2 in order to deploy the system suggested by the proposal promptly. To make that happen more quickly, we will initially release this feature on vendor nodes only (no GUI integration).
Particl Core and BasicSwap Progress Update
As for Particl Core, most of the week has been spent improving Particl Electrum and fixing a few reported issues. We're happy to report that Particl Electrum is nearing its official release and will be made available from both desktop and mobile devices.
Additionally, core's default ring size has also been adjusted to match the default value of Particl Desktop, improving privacy by unifying the values of decoys.
On the topic of privacy, we invite you to read an important blog post we've published this week on Particl News. It details our vision for the project, what role privacy plays into it, and why we've designed PART's privacy setup the way we did. Follow this link to read the blog post.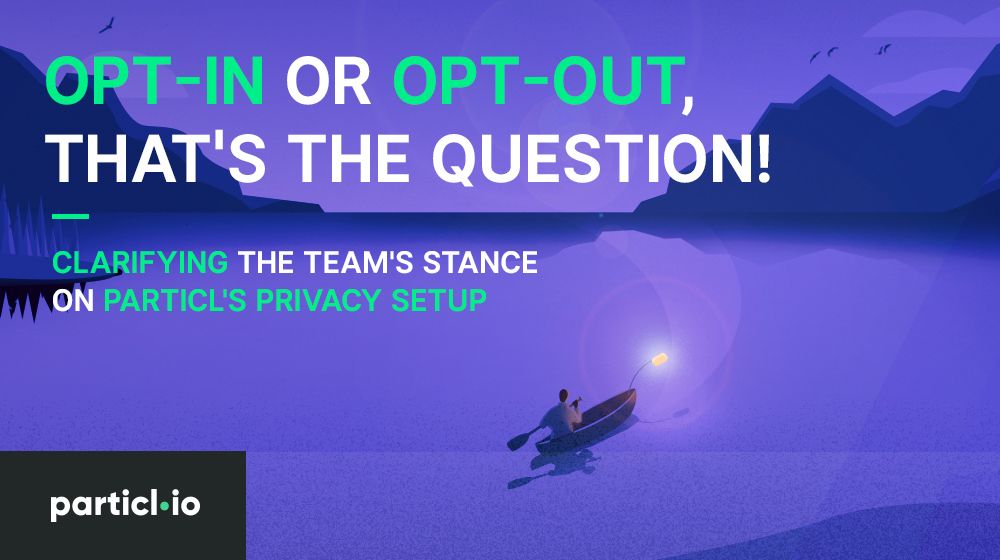 ---
As always, we thank you immensely for your passion and dedication to Particl and what it's working towards achieving. None of it would be possible without you all!
We wish you a great weekend we'll see you all back on Monday! 👋
---
Particl is Participation
Get recognized as someone that cares. With your help, we become more noticed out there. It takes seconds, and you are making a statement by giving us a follow and hitting the bell icon.
YouTube Twitter Mastodon Reddit

Join the instant messaging chats. There's no need to be active, but it's good to be in the loop.
Discord Telegram Element / Matrix
Gain deep knowledge about Particl by reading.
Last but not least, a list that shows an infinite number of links clearly categorized and on one page.
---