It's Friday, and it's time for the weekly development progress report. As mentioned last week, we opted to give the most recent Particl V3 testnet client one more week of testing to ensure no new issue would be found. If everything remained well and free of problems, then the Particl V3 build would be ready for its mainnet launch. We know how you are all very eager to hear about how it went, and so, we can confirm that we have indeed some great news to report on the subject.
As of today, we can confirm that a handful of small and minor issues have been found and successfully resolved during the course of the week. This mainly involved chatting with various people, investigating where necessary, and then tweaking the code. With that in mind, we are happy to announce that no major issue, problem, or bug has been found that would block the mainnet release. For this reason, the Particl V3 build is now officially ready for mainnet! 🎉
The launch date for Particl V3 will be announced today in a separate blog post that's coming in the next few hours. Keep an eye on Particl News and the other official communication channels for the announcement!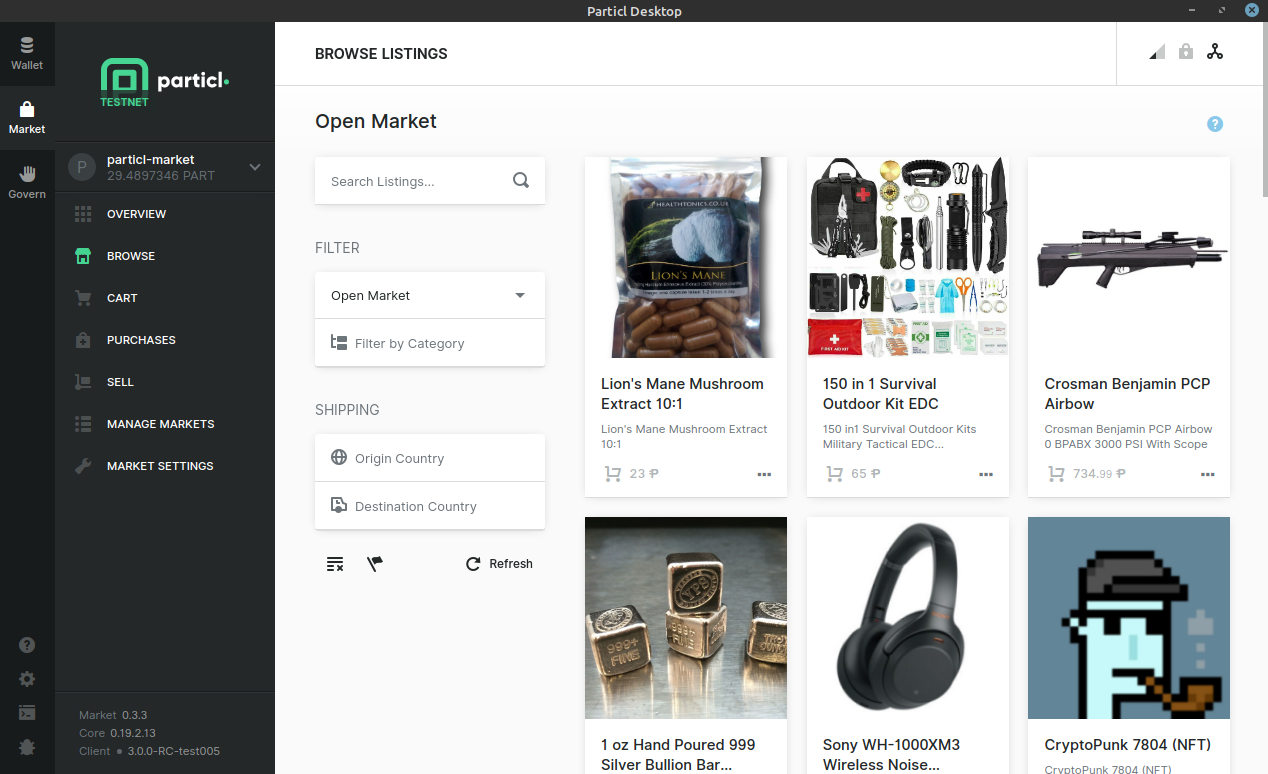 ---
Particl Desktop Development Report
In addition to resolving and closing most reported issues on Github, work has gone towards beginning the planning process for the future Particl V3 updates (V3.1, V3.2, and so on). While there is not much to report on this at this poin, we can confirm that preliminary work has begun on a few items. If all goes well, we will likely be able to start reporting more information on these expected changes next week.
We also want to remind you all that, very shortly after the mainnet release of Particl V3, we will be revealing the next roadmap which will detail the next few milestones that stand before us all and provide more information on what to expect with future Particl releases.
Particl Core Development Report
This week, most of the work from Particl's core developer Tecnovert has gone into development and additional research for the BasicSwap DEX. As nothing has been officially pushed in terms of code, we do not have much to report, but we are happy to mention that testing is going very well so far. We are more than eager to reveal more information about the BasicSwap DEX and open up the beta phase of testing to the public shortly after the release of Particl V3 on mainnet.
---
Can you feel it? The long-awaited release of Particl V3 is finally at arm's reach and is just about to hit mainnet. For the very first time since we've started Particl V3's development cycle, we now have an official mainnet release date that's going to be communicated in the coming hours.
Thank you for all the help in testing the various testnet builds, making improvement suggestions, and exploring with us the multiple possibilities of what private and unrestricted e-commerce enables. Nothing would be possible without you, and now, nothing can stop the Particl V3 train anymore!
---
Particl is Participation
Get recognized as someone that cares. With your help, we become more noticed out there. It takes seconds, and you are making a statement by giving us a follow and hitting the bell icon.
YouTube Twitter Mastodon Reddit

Join the instant messaging chats. There's no need to be active, but it's good to be in the loop.
Discord Telegram Element / Matrix
Gain deep knowledge about Particl by reading.
Last but not least, a list that shows an infinite number of links clearly categorized and on one page.
---