As we conclude the week, it is time to review the progress that has been made in the past few days. Let us take a moment to evaluate the advancements achieved in the past few days.
---
Particl Desktop 🖥
We've completed all the bug fixes, improvements, and changes planned for the release of Particl Desktop 3.3.1. We're currently running the final tests and aim for a release over the next couple of days.
This update will address the marketplace bug that impeded orders from being accepted or having their status updated.
After this release goes out, we will be able to resume work on the marketplace seller app.
Particl Core 🔗
Core Codebase Maintenance 🛠️
As always, we consistently stay up-to-date with Bitcoin's latest version by regularly incorporating upstream updates into Particl Core. You can monitor these changes by visiting this link.
BasicSwap 📈
Most of this week has been spent on testing the 2.0 version of the user interface and making appropriate fixes and modifications, along with pushing a very minor fix for Monero-related swaps to ensure they do not unnecessarily time out.
With the release out, we will push a few updates to the DEX which we've been holding onto until the GUI release.
User Interface 🖥️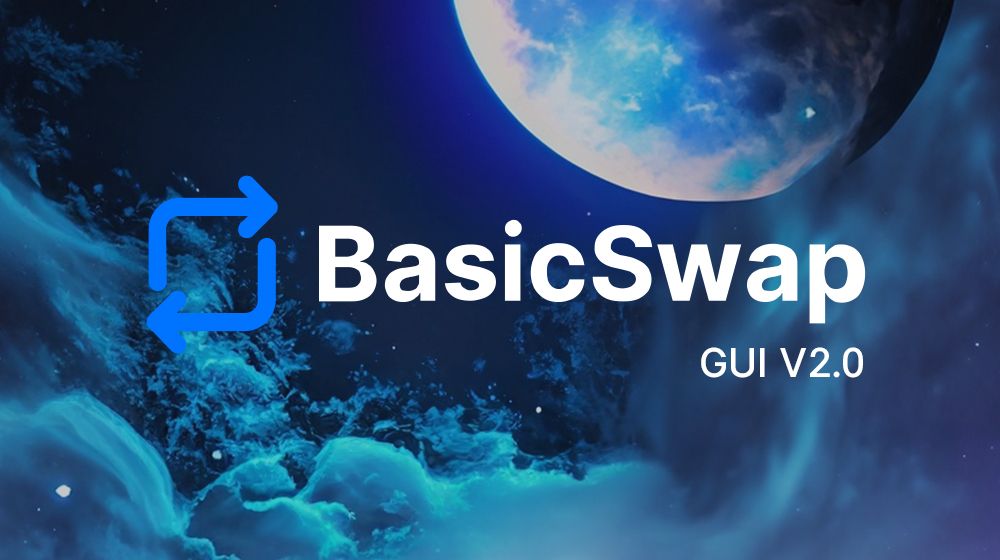 We are happy to report that, earlier today, we've released the 2.0 version of BasicSwap's user interface!
This update includes over a massive number of changes — 96,586 additions and 342,198 deletions to be more precise — compared to the first version.
As mentioned in previous updates, this release focuses on introducing the improved back-end to the user interface, which sets the groundwork for coming features in future updates.
You can take a look at our latest blog post to get the full details and instructions on how to apply it to your BasicSwap DEX instance.
---
As always, we thank you immensely for your passion and dedication to Particl and what it's working towards achieving. None of it would be possible without you all!
We wish you a great weekend we'll see you all back on Monday! 👋
---
The Open-Source Revolution
We're on a mission to create a private, independent, and pro-liberty digital economy that is fair and open to all. Learn more about what we do at any of the following links.
Be a part of the movement and join us in the fight for our freedoms by meeting the community and spreading the word far and wide!
Discord Telegram Element / Matrix
Learn more about Particl with these in-depth resources.
Website BasicSwap DEX Academy Wiki
Follow the link below to get a list of all other useful Particl-related links you may find helpful.
---