As we conclude the week, it is time to review the progress that has been made in the past few days. Let us take a moment to evaluate the advancements achieved in the past few days.
---
Particl Desktop 💻️
We're still completing the items outlined in our previous updates, namely including enhancing Tor server capabilities and making a variety of minor improvements.
Please note, however, that we are currently observing a delay that is impacting the the development process of Particl Desktop which we hope to resolve shortly.
Particl Core 🔗
Core Codebase Maintenance 🛠️
As always, we consistently stay up-to-date with Bitcoin's latest version by regularly incorporating upstream updates into Particl Core. You can monitor these changes by visiting this link.
UTXO Snapshots 📸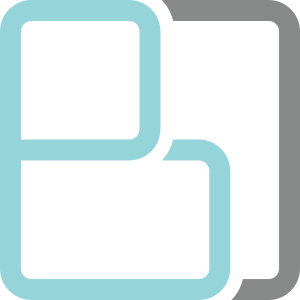 An important Bitcoin development we've been eager to add to Particl for a while is the new AssumeUTXO function. This function improves the security of blockchain snapshots, as trust in the entity providing them is no longer necessary. Now, a matching hash of the correct UTXO set is inscribed directly onto the blockchain for verification purposes. As a result, any mismatched AssumeUTXO snapshot would automatically be rejected without extra cautionary step required from the user.
AssumeUTXO is a proposed mode for bootstrapping new full nodes that allows them to postpone verifying old block chain history until after the user is able to receive recent transactions.

Embedded in the code of the node would be a hash of the set of all spendable bitcoins and the conditions necessary to spend them (the UTXO set) as of a certain recent point in time.  Similar to the existing assumevalid setting and other parameters used by nodes to converge on consensus, revisions of the assumeutxo hash would be checked for correctness by developers during code review.  This would allow operators of new nodes to optionally trust that hash and download a UTXO set that matches that hash.  For blocks produced subsequently to the UTXO set hash, the node would verify new blocks and update their own UTXO set like any other node without further trust.  As currently designed, the node would also download and verify older blocks in the background so that it could eventually prove that the hash it first started with was correct. — Bitcoinops.org
This matters significantly because, when employed in conjunction with blockchain pruning, it can substantially speed up syncing times and reduce the storage requirements for hosting a full node. Additionally, in the future, nodes may be configured to autonomously disseminate snapshots across the network, further improving and decentralizing this quick syncing method.
As soon as it releases on Bitcoin, our plan is to promptly integrate this update into Particl as well. And the good news is that this integration is now right on the horizon, with significant developmental milestones being observed in the past few days, bringing the feature close to completion. Its progress can be monitored here.
Internal Monitoring Tool 🔍️
In the last few progress reports, we've mentioned our work on internal monitoring tools aimed at improving the management of various network-related processes. This week, we've noted a few questions regarding the specifics from the community and thought to provide additional clarity in this update.
What we're working on is a collection of tools, permissionned accesses, and status notifications that we are consolidating into an internal dashboard. This enables our team to closely monitor the blockchain and remain informed about the status of network-related products like Electrum servers, Particl Copay, our multiple deployed websites/platforms, such as the Academy for example, and upcoming web framework-related infrastructure.
Indeed, this internal dashboard aims at streamlining our management process, allowing us to quickly identify and address any unusual events, downtimes, or specific issues. Its significance will amplify as we get ready to embark in the next major evolutionary phase of the project that consists of porting — and rebasing (more details on that shortly) — both Particl Marketplace and BasicSwap DEX for web compatibility.
Although work on that end will not reflect into visible progress from a end-user perspective, they are an essential backbone to the next, upcoming phase of the project.
BasicSwap 📈
Installation Wizard 🧙
We've resolved the outstanding issues highlighted in last week's report and have also incorporated support for MacOS. Currently, we're making some final aesthetic adjustments before launching. Stay tuned for an update on this matter in the next few days.
Note: The initial release is still likely to be for Windows only until we further test MacOS support.
---
As always, we thank you immensely for your passion and dedication to Particl and what it's working towards achieving. None of it would be possible without you all!
We wish you a great weekend we'll see you all back on Monday! 👋
---
The Open-Source Revolution
We're on a mission to create a private, independent, and pro-liberty digital economy that is fair and open to all. Learn more about what we do at any of the following links.
Be a part of the movement and join us in the fight for our freedoms by meeting the community and spreading the word far and wide!
Discord Telegram Element / Matrix
Learn more about Particl with these in-depth resources.
Website BasicSwap DEX Academy Wiki
Follow the link below to get a list of all other useful Particl-related links you may find helpful.
---