Yet another week comes to pass, which means it's time for our weekly development progress report! This week, we've had the pleasure of seeing the long-anticipated release of Particl Electrum and have been making steady progress on the various components that make our current primary focus.
Let's get into the details right away!
---
Particl Desktop Progress Update
This week regarding Particl Desktop, has seen its focus split into two fronts.
On the in-market messaging front, we're continuing to make progress on the inbox system. We're currently nearing completion of its integration into the ordering process (buy flow), and once that is complete, we'll start on its listing-based integration.
Aside from work being done on the new messaging system, we've received a few issue and bug reports from some of the vendors currently operating on the marketplace. This has led to the discovery of a couple of issues in the marketplace codebase, as well as the addition of additional functionalities.
For this reason, we've seen a temporary decrease in the number of listings currently published on the marketplace as some of the sellers, some of which have encountered similar issues, are waiting for them to be resolved before relisting. In some cases, the changes can be made locally, and so we expect some more listings to come back up even before the next release of Particl Desktop 3.2.  
BasicSwap and Particl Core Progress Update
This week has seen the long-anticipated release of Particl Electrum, the light wallet which lets you manage your PART wallets without having to sync the entire blockchain. As such, two releases have been made this week with the second one adding the ability to cold stake funds stored on Electrum using Partyman as well as introducing the ability to send funds to stealth (private) PART addresses.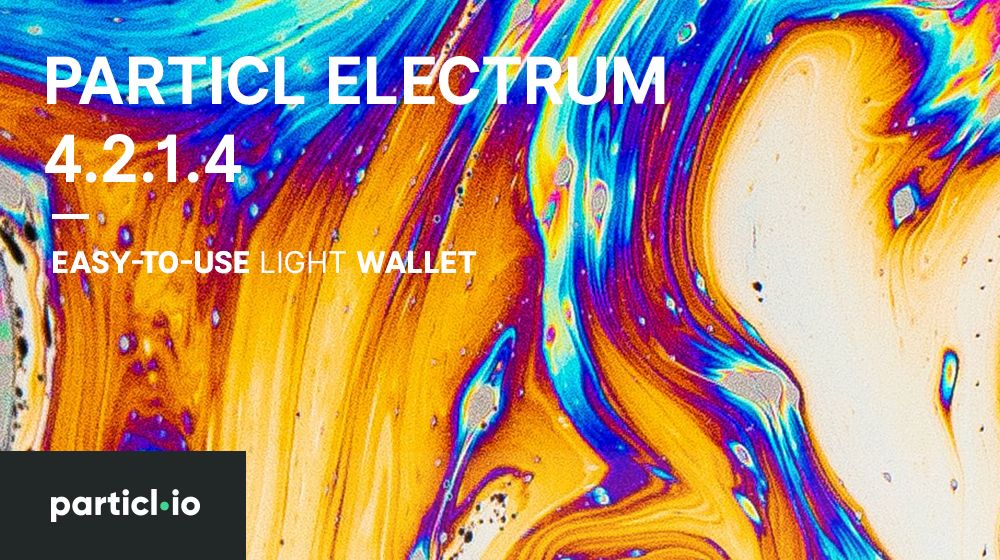 But as mentioned, managing funds through the Particl Electrum client is merely scratching the surface of what we intend to do with it. Indeed, its back-end codebase provides light services that can be used to make distributed applications more accessible. In Particl's case, it becomes notably useful for future web and light releases of BasicSwap and the marketplace.
Additionally, large merges have been made from Bitcoin's upstream code into Particl Core. You can see a list of the most notable additions since the new Particl Core 23.0 update by following this link. As always, these changes are critical to keep Particl's code as secure and modern as possible.
On the BasicSwap front, we've successfully finalized, this week, the integration of Tor into the DEX platform! That means that it'll be possible to activate the additional layer of privacy that Tor offers either when first setting up the client or later on by manually routing its connection through the onion layer. Along with this notable privacy update, we've updated the DEX's Bitcoin node to work over the more recent 22.0 version.
As for its user interface, we are still making steady progress, and it is the current main focus of Particl's designer Gerlof van Ek. We will keep you updated and will provide additional information about its release timeframe as soon as we are able to.
---
As always, we thank you immensely for your passion and dedication to Particl and what it's working towards achieving. None of it would be possible without you all!
We wish you a great weekend we'll see you all back on Monday! 👋
---
Particl is Participation
Get recognized as someone that cares. With your help, we become more noticed out there. It takes seconds, and you are making a statement by giving us a follow and hitting the bell icon.
YouTube Twitter Mastodon Reddit

Join the instant messaging chats. There's no need to be active, but it's good to be in the loop.
Discord Telegram Element / Matrix
Gain deep knowledge about Particl by reading.
Last but not least, a list that shows an infinite number of links clearly categorized and on one page.
---