May has been an action-filled month as a good portion of what's been in the works for the past few weeks and months have finally been deployed. Not only has there been a lot of development and software updates, but the community has gone through its first-ever on-chain voting, marking a historic moment in Particl's lifetime.
If you've been away, you may have missed some of the news. But don't worry; this update report will get you back up to speed with all the major events and developments that have happened this month. Let's get started!
---
Table of Contents
---
New Particl V3 Testnet Released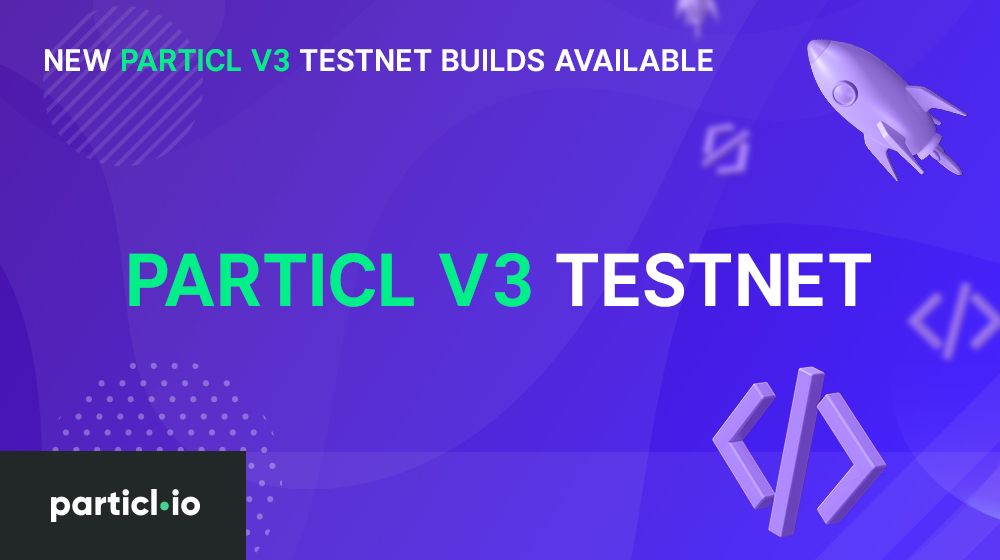 Earlier this month, a new Particl V3 testnet build was publicly released. You can now test the most recent version of Particl V3 on testnet and help the team spot bugs, issues, and areas of improvement.
The mainnet release of Particl V3 is scheduled for after the coming hardfork. That's because the Particl Marketplace relies on the RingCT and CT functionalities of Particl Core which are, at this current time and until the coming hardfork, disabled.
Vote for Delegated Output Claim Management Process Proposal Approved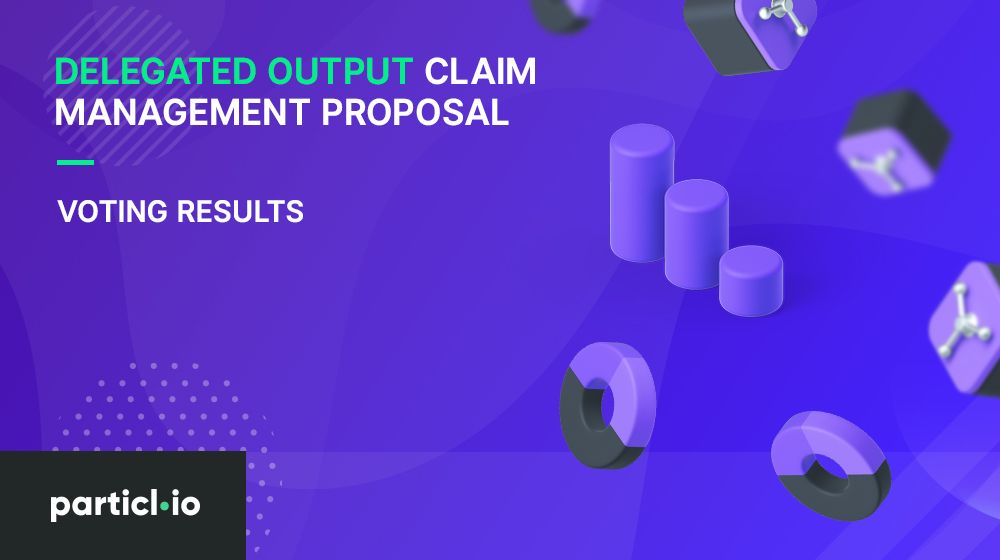 In May, we've seen Particl's first-ever on-chain voting event take place. The vote, which aimed at either approving or rejecting the Delegated Output Claim Management Process proposal, was passed with a mind-blowing approval rate of 99.97% and a 63.17% participation rate. Indeed, the vote lasted for 5,040 blocks, with 3,184 of them voting in favor of the proposal and just one block voting against it.
This vote marks a historic milestone in Particl's lifetime and solidifies the current move to make the project's governance more community-powered.
Thanks to everyone who's participated!
The Output Claim Process is Now Live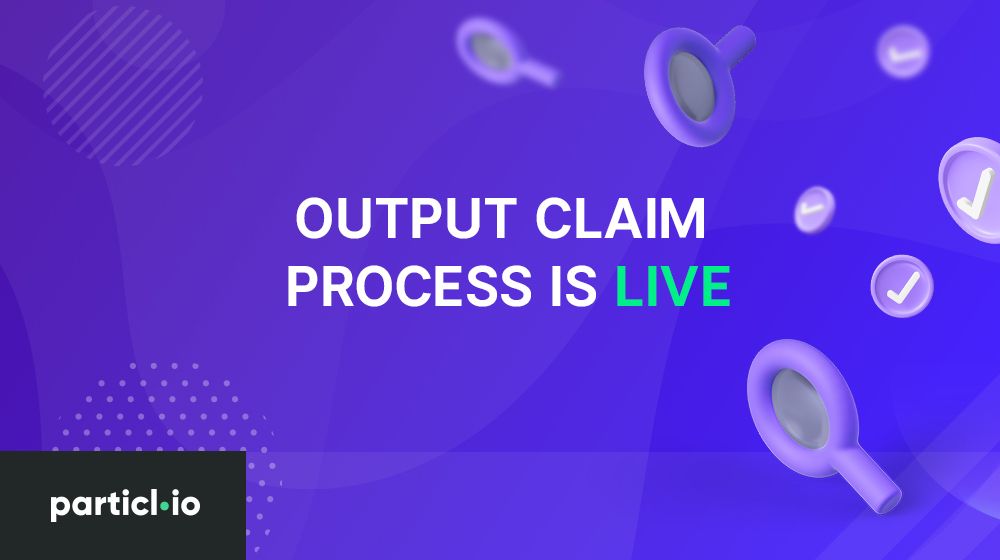 As a result of Particl's first on-chain voting system, the process of managing individual claims seeking to re-enable disabled coins has been delegated to the Particl team.
As such, the Output Claim Process is now live, and you can submit your claim as soon as today. To do so, export your anon and blind output data to a file and upload it on the claim platform by following these instructions.
Take note that the first phase of the claim process, the "pre-fork phase", ends on the 21st of June, 2021. If you want your currently disabled blind and anon outputs to be re-enabled on the day of the coming hardfork, please submit your claim before that date.
Vote for Decentralized Treasury Model Proposal Starts Tomorrow
In just a few hours, Particl's going to go through another first in its history; the first-ever protocol consensus changing vote. Indeed, the Decentralized Treasury Model proposal's vote is set to begin and end from block 946,184 to 956,263.
Protocol consensus changing proposals suggest modifications to the protocol or other similar significant changes. Because the scope of the proposed changes is critical, this type of proposal requires a more extended voting period (10,080 blocks instead of 5,040) and a higher approval rate (75% instead of 60%).
To read more about the Decentralized Treasury Model proposal, check out the CCS proposal here.
Don't forget to set up your node in advance to start voting right from the first block of the voting period.
Many New Particl Core Releases
The month of May has also seen its fair share of client releases. We've seen 4 Particl Core Releases (0.19.2.7 to 0.19.2.10) and the long-awaited second version of the Particl V3 testnet. The Particl Core releases mostly deal with issues and improvements related to the claim process and the coming hardfork.
As always, it's highly recommended to keep your Particl Core node up-to-date with the latest version. Check out the Github link above to download the most recent core client.
What's Coming Next
But that's not all; with the upcoming hardfork and the release of Particl V3 on mainnet, you can expect a few other goodies coming down the road these next few weeks.
The release of the Particl Academy
The cutoff date for the claim process before the hardfork
The mainnet release of Particl V3
A new website to mark the start of a new phase for the project
An updated roadmap shortly after the release of Particl V3 on mainnet
---
Particl is Participation
Get recognized as someone that cares. With your help, we become more noticed out there. It takes seconds, and you are making a statement by giving us a follow and hitting the bell icon.
YouTube Twitter Mastodon Reddit

Join the instant messaging chats. There's no need to be active, but it's good to be in the loop.
Discord Telegram Element / Matrix
Gain deep knowledge about Particl by reading.
Last but not least, a list that shows an infinite number of links clearly categorized and on one page.
---