Final week of voting starts NOW!| Pick Top 3 | Duration: 1 Week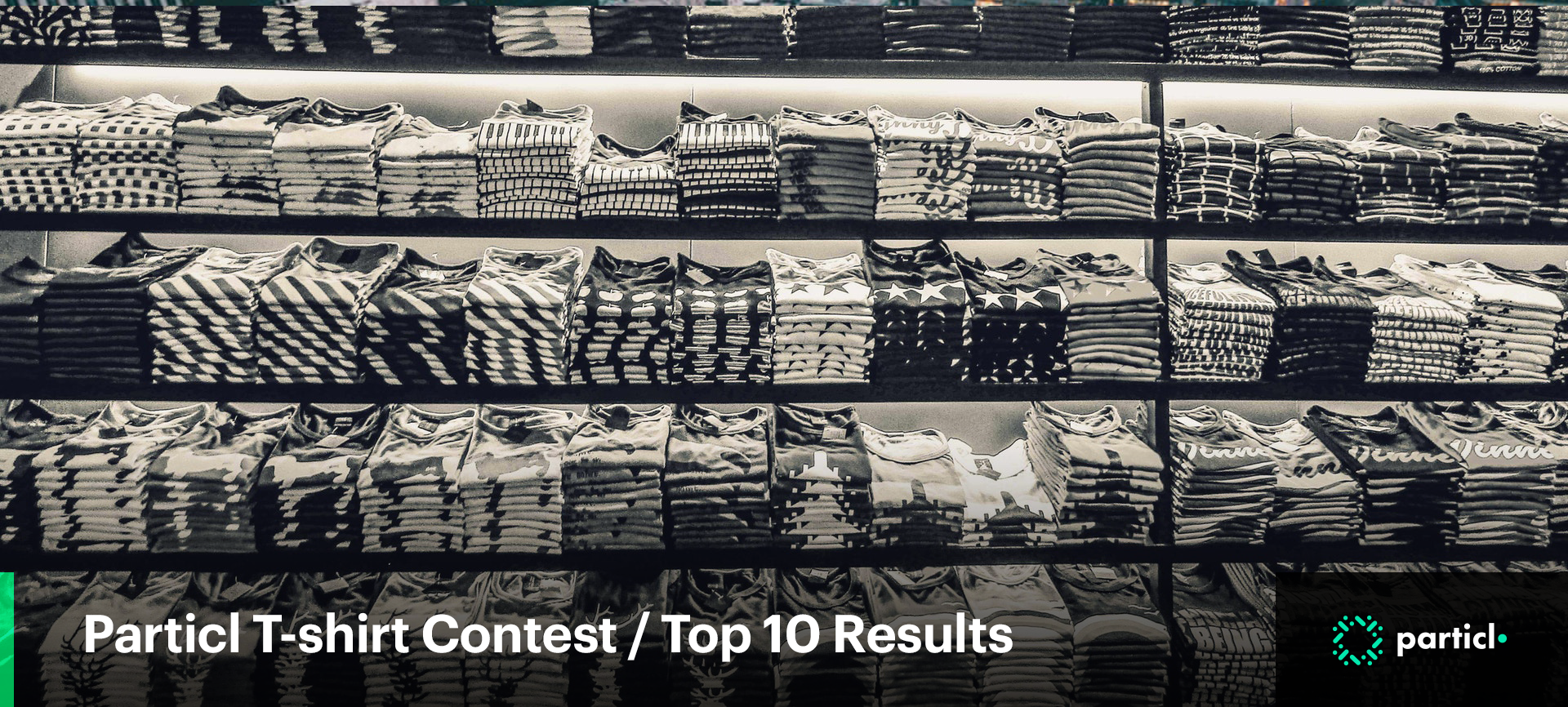 Thank you to everyone who voted in Round 1 of our t-shirt design competition!
The goal of the first round was to pick a Top 10 out of the 59 awesome designs submitted. Here are the direct voting results: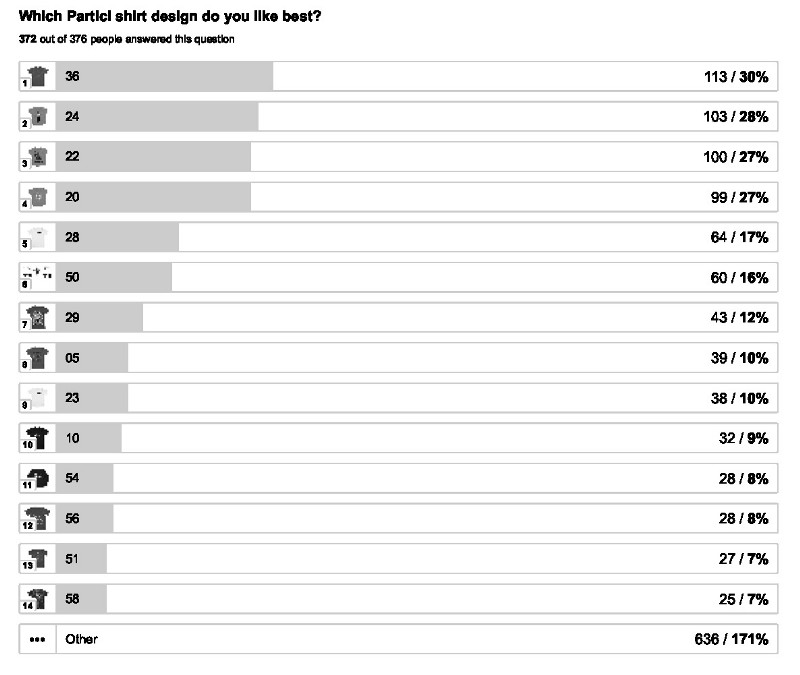 We had a fairly decent organic voting turnout — a little manipulation [speculating 😉] — but good participation just the same. A total of 376 ballots were submitted and all the designs received some votes!
Finalizing Top 10
Since this is the community's contest we wanted to make sure the Top 10 truly represented a fun collection of the best designs and equally lets the most amount of designers into the Top 3 voting round.
After consulting with you guys we all decided to eliminate 5 designs that received some of the most votes — but would give us trouble with copyright infringement or print-ability — and included down to the top 15 by votes.
Who's in?
While all the designs submitted hit the target for creativity and taking a new spin the Particl brand, these 10 stood above the rest. These are you designs moving into the next round of voting!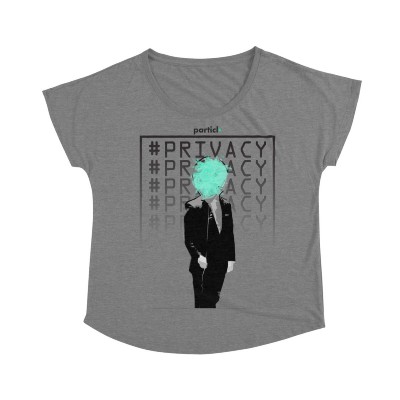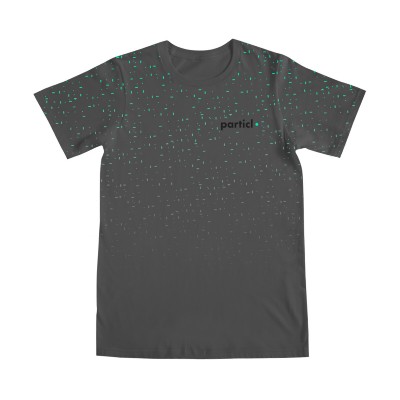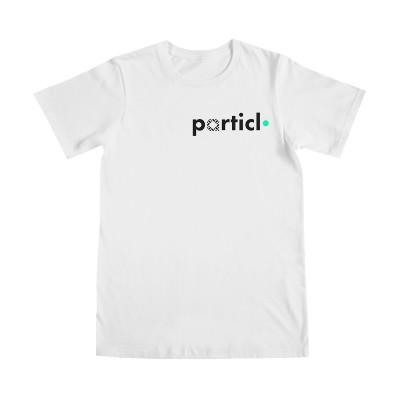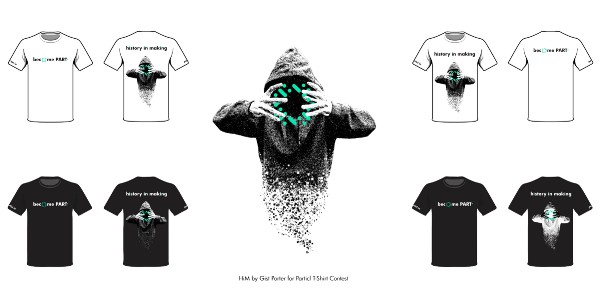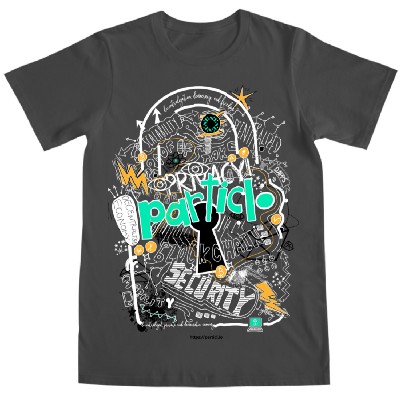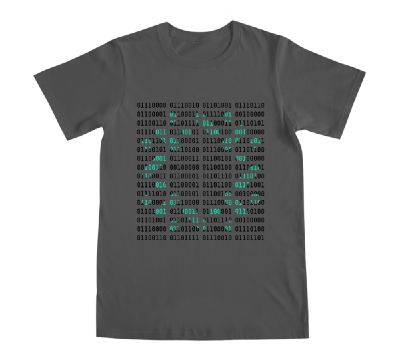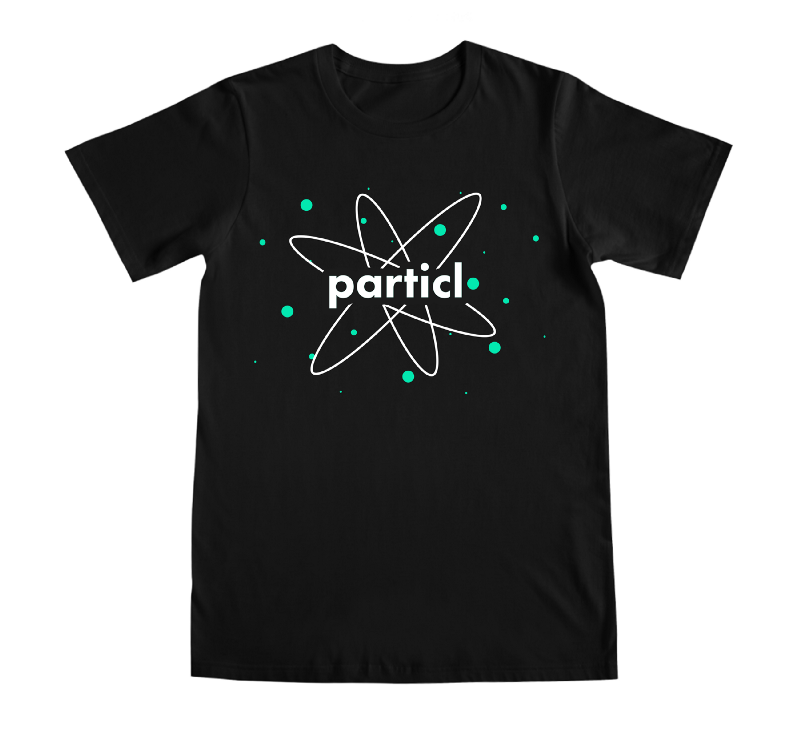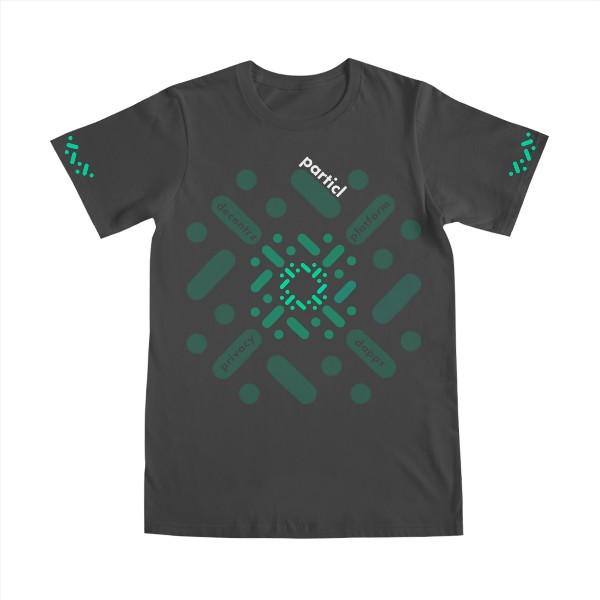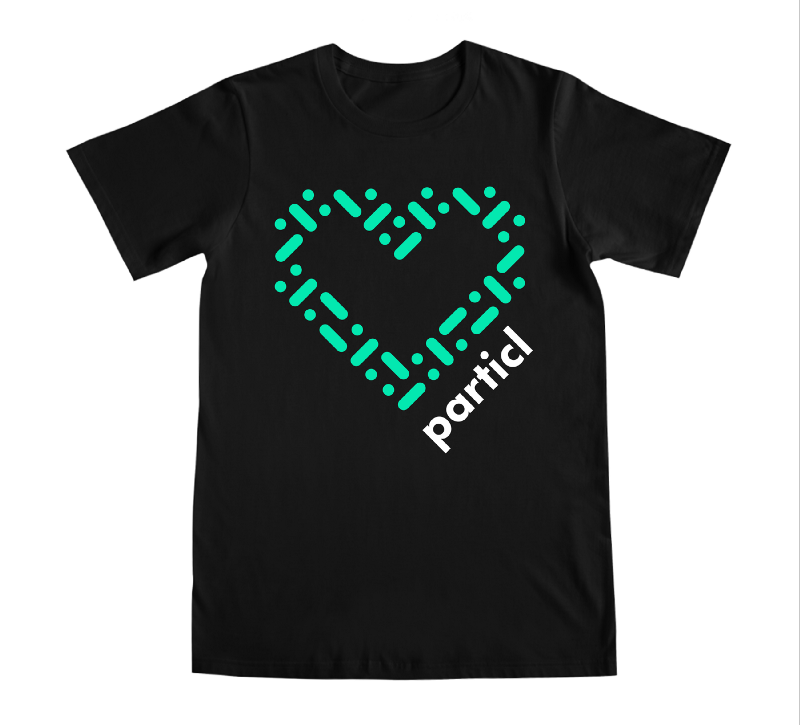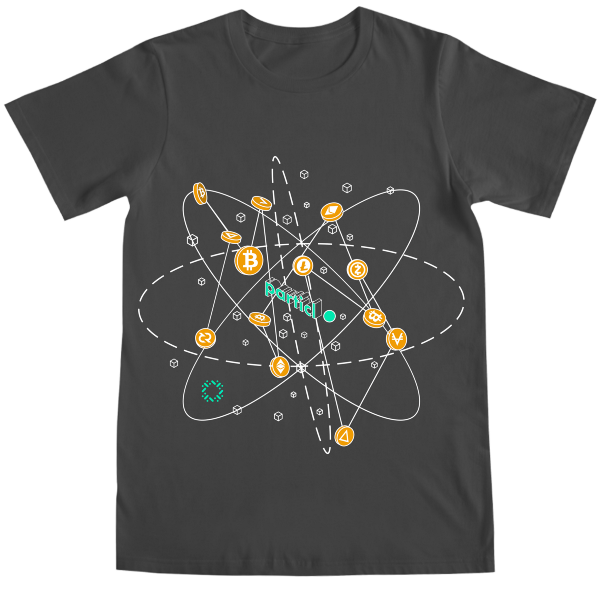 High Resolution gallary for Top 10 designs: https://imgur.com/a/1q0ZP
Who's out?
These designs are amazing but are being eliminated because of copyright and/or print-ability issues. I know we have some t-shirt printing shops in our community that have the ability to do a wider range of printing than we can for this contest… I imagine you may see these or more show up in some storefronts on Particl Marketplace in the future.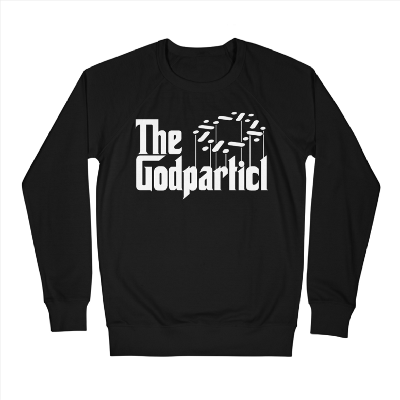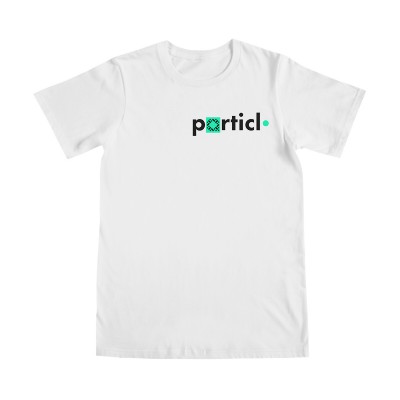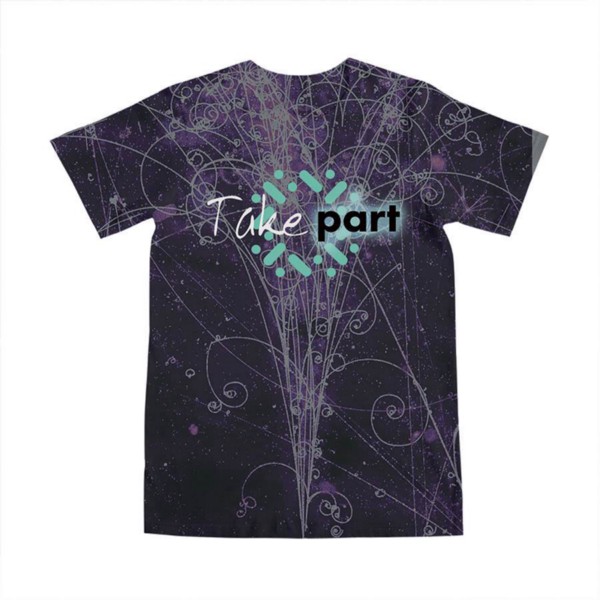 Round 2 Voting Starts Today!
You have helped us pick the Top 10 out of 59 amazing designs. Now help us pick the Top 3.
Top 3 voting runs from April 14th to April 20th, 15:00 UTC
Particl Team will also vote on their Top 3 and the final winners will be a combination of community/team voting results.
First, Second and Third place will be announced on our next AMA+FAQ livestream April 20th
Please only vote once so everyone has a chance to succeed. Thanks :)
Remember, you can vote for up to 3 designs. The goal is to find ourselves a Top 3 and crown the winners!
VOTE HERE 👉 https://particl.typeform.com/to/haELX9
Prizes:
1st Place: $1,000 + winning shirt
2nd Place: $500 + winning shirt
3rd Place: $250 + winning shirt
Note: Monetary rewards will be paid in PART
The contest headquarters is on our Particl Community Github page here:
particlcommunity/pops
pops — Particl Opportunity Proposals (POP)github.com
Thanks,
Congrats to the Top 10 — Best of luck to all of you!