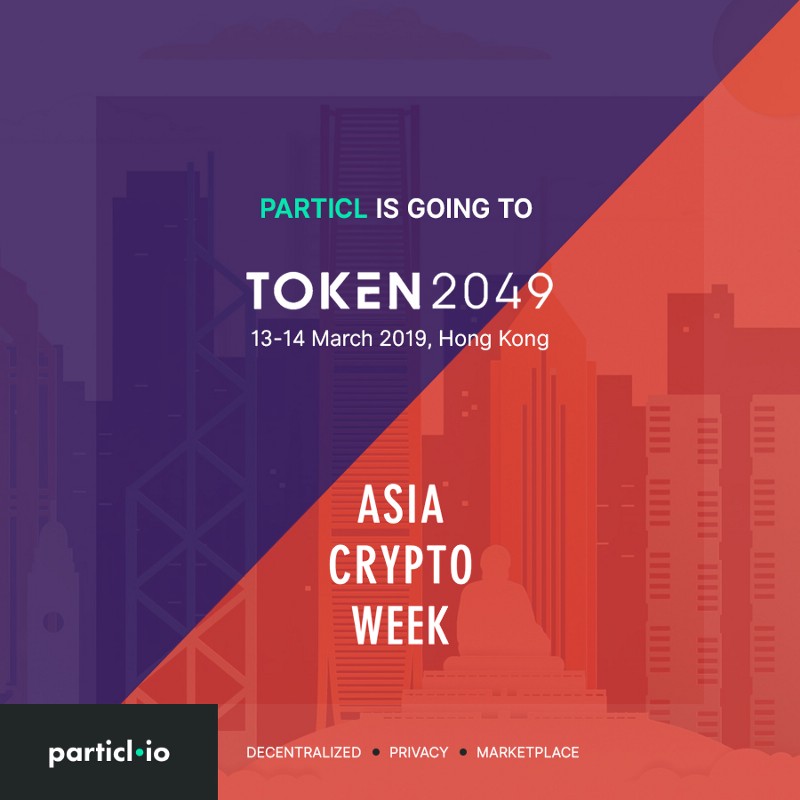 Directly in line with our "boots-on-the-ground" intention of being present at more conferences around the world, Particl and part of its core group is going to be present at Hong Kong's TOKEN2049's flagship conference on the 13th and 14th of March 2019.
TOKEN2049 | Hong Kong, 13–14 March 2019
TOKEN2049 organizes the largest digital asset event in Asia. Join us to explore crypto assets and blockchain-based…www.token2049.com
As part of the wider Asia Crypto Week event, this conference, which the 2018 editions attracted more than 2,000 attendees, 100 speakers, and 100 journalists, draws in some of the biggest and most influent players in the blockchain industry.
TOKEN2049 organizes the premier digital asset event in Asia on 13–14 March 2019 in Hong Kong, where we explore in-depth the growing crypto ecosystem. We are shining a light on the global developments of this new asset class, while taking a unique and widening perspective on the token industry and its opportunities.
Last year's recap video:
If you are going to be around during this week full of blockchain events, make sure to come to say hi! TOKEN2049 is one of the big blockchain events of the year, and Particl will be getting a large booth at the conference to capitalize on this fact. This will be a great opportunity to get talking to many key players in the industry and demonstrate the greatness that Particl Marketplace, a seemingly rare working blockchain product, actually is.
More information on Asia Crypto Week:
Asia Crypto Week | 11–17 March 2019 | Hong Kong
The official Asia Crypto Week, 11–17 March 2019 in Hong Kong, where Blockchain enthusiasts & veterans gather to share…www.asiacryptoweek.com