As we come to the end of the week, it is time to report on our development progress. Despite the Christmas and New Year's holiday season, our team has been able to make decent strides in all aspects of the project.
Let us review the progress we have made this week.
---
Particl Desktop 🖥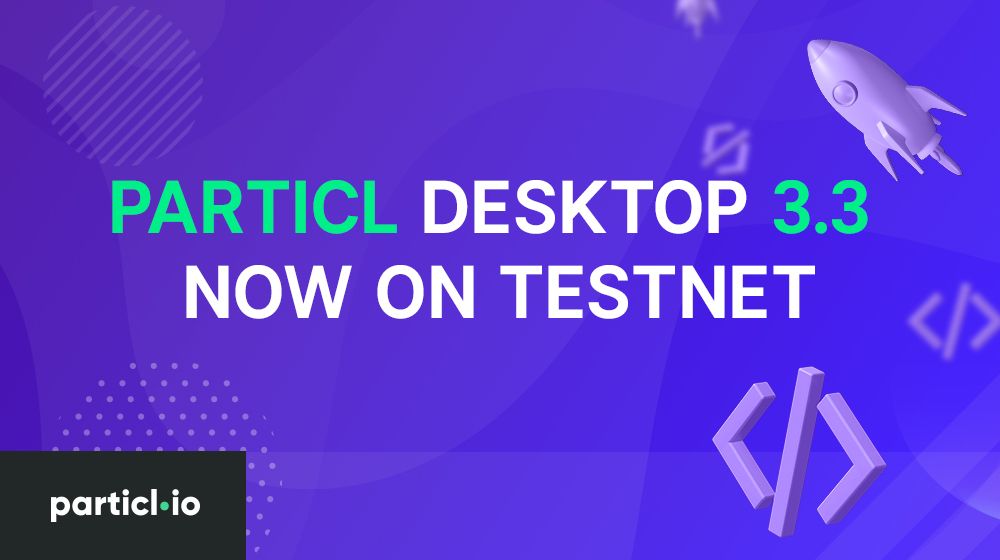 The long-anticipated Particl Desktop 3.3 is now officially live on testnet as of this past Sunday!
While it mostly introduces back-end improvements, along with a few front-end changes to accommodate for them, this update is necessary to lay the groundwork for Particl's new development cycle, which is focused on making the project more modular, open, and contributor-friendly.
As to provide more context to the above statement, the community recently posed a question to Arnold Bansemer, Particl Desktop developer, inquiring as to whether the team is considering the development of web or mobile versions of the marketplace. This inquiry was prompted by the fact that the desktop version of the marketplace may be perceived as too complex for consumer-level users.
"Lite" client is one of the deliverables intended behind the next development cycle. v3.3 was a necessary pre-emptive step though (...) Once the next development phase starts (which will be eased into after v3.3.'s release, while still adding, and fixing, details to v3.3.0), things like lite clients and web usable wallets (while still keeping privacy preserved) and all these various UX related issues, are all intended to be addressed. — Arnold Bansemer
Indeed, Particl's next development cycle is all about breaking down Particl's applications and components into open modules that facilitate greater contributions and more efficient integration into user-friendly platforms. As a result, the development of a web or mobile version of the marketplace, such as BasicSwap DEX, is a logical outcome of this major infrastructure upgrade.
To understand the scope of what this new cycle means for the project, we invite you to read the following blog post carefully as it explains everything in great detail: https://particl.news/particls-next-evolutionary-leap-forward/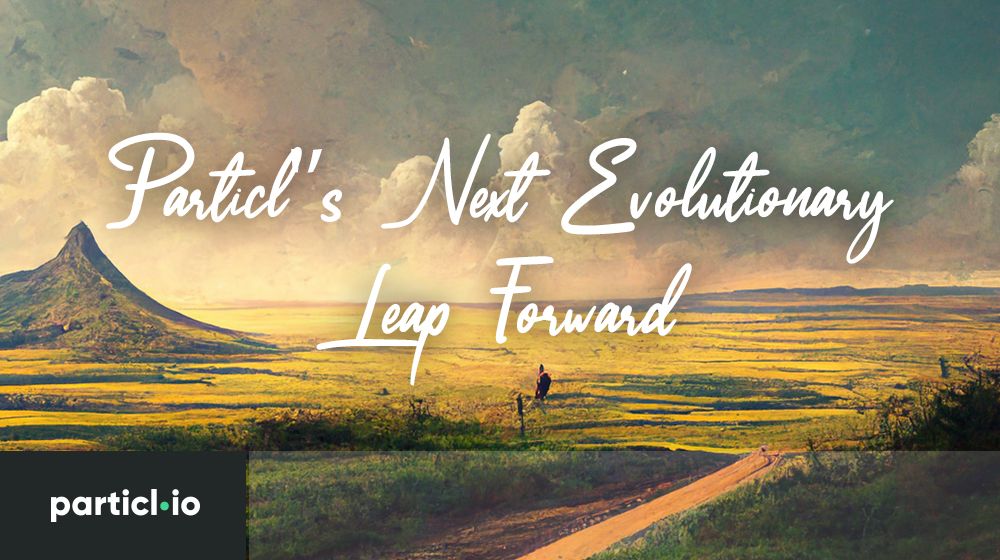 Given the extensive changes introduced with this update, we are calling for your help to test the new version and ensure that no bugs, issues, or unexpected behaviors appear as a result. We hope you will join us in this endeavor and help us make Particl the best it can be.
Particl Core 🔗
Core Codebase Maintenance 🛠️
As always, we consistently stay up-to-date with Bitcoin's latest version by regularly incorporating upstream updates into Particl Core. You can monitor these changes by visiting this link.
BasicSwap 📈
This week, we have begun the process of preparing the necessary environments for the development and testing of "BasicSwap scripts".
These scripts will provide traders and liquidity providers with the ability to automate trading parameters and manage positions, resulting in a more user-friendly experience with these processes.
At this time, it is difficult to predict how long it will take for these scripts to be ready, as it will depend on a variety of factors, such as the complexity of the desired features.
Therefore, we are currently in the research phase, and we welcome any feedback on which advanced trading features you would like to see implemented on BasicSwap DEX.
User Interface 🖥️
In regards to the user interface of BasicSwap, we're still working on the items enumerated our two previous weekly reports with good progress being made on all fronts. We're expecting to be able to give a more detailed update on that end next week
The items we're working on are as follows:
Integrating the new subfee feature to make coin withdrawals and offer posting easier (no need to manually calculate fees) into the GUI.
Addition of a dark mode.
Addition of a "simple" mode for the GUI in which the user interface is slimmed down. This aims at simplifying the user experience but still allowing for more advanced options via a "simple/advanced" toggler.
Addition of a new price charting system. The current chart style will still be available and it'll be possible to select which one you want to use via the settings page.
Introduction of a wide variety of GUI improvements, tweaks, and changes based on feedback from our beta testers.
---
As we close out this remarkable year for Particl, we'd like to extend our best wishes for a happy and prosperous new year! 🎉
We are very confident about what 2023 has in store for us as we are already in the process of preparing various novel solutions to tackle the many challenges our world faces today.
It's time for Particl to shine and we look forward to making it happen!
---
Particl is Participation
Get recognized as someone that cares. With your help, we become more noticed out there. It takes seconds, and you are making a statement by giving us a follow and hitting the bell icon.
YouTube Twitter Mastodon Reddit

Join the instant messaging chats. There's no need to be active, but it's good to be in the loop.
Discord Telegram Element / Matrix
Gain deep knowledge about Particl by reading.
Last but not least, a list that shows an infinite number of links clearly categorized and on one page.
---