The long-anticipated Particl Desktop 3.3 update is now publicly available on testnet! You can now download and install the new desktop client and thoroughly test all the new additions and improvements.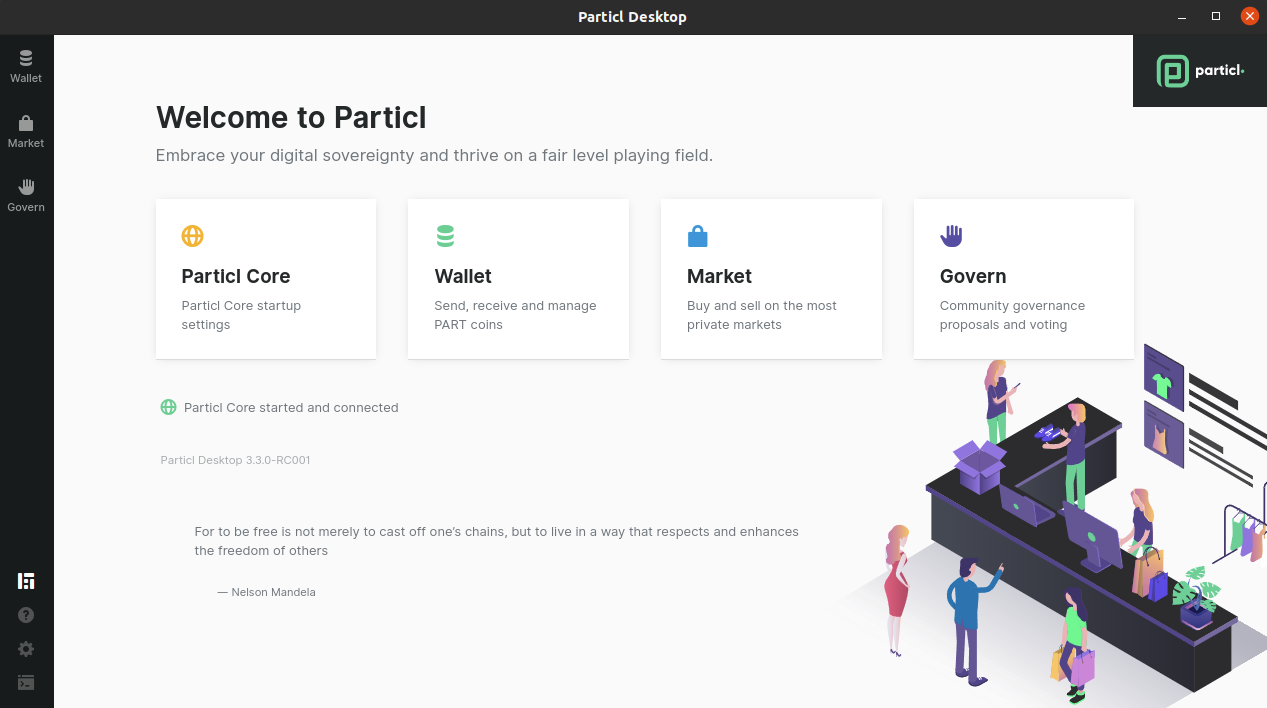 The Particl Desktop 3.3 update is a major milestone for the project and marks the conclusion of the "Particl V3" release cycle.
This update is necessary to lay the groundwork for Particl's new development cycle, which is focused on making the project more modular, open, and contributor-friendly.
The update includes a number of back-end changes that should improve the efficiency of the desktop client. While most of these changes will not be visible, they are vital for the performance of the client.
Given the extensive changes introduced with this update, we are calling for your help to test the new version and ensure that no bugs, issues, or unexpected behaviors appear as a result. We hope you will join us in this endeavor and help us make Particl the best it can be.
For more information on the new development cycle, please see the blog post linked here.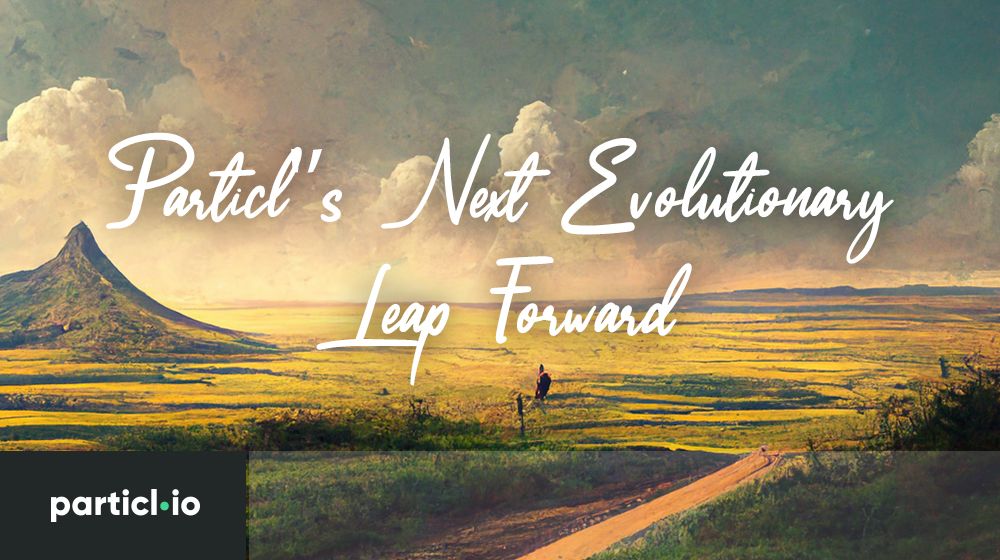 ---
Get Started
Download Particl Desktop 3.3.0-testing-RC001: https://github.com/particl/particl-desktop/releases/tag/v3.3.0-testing-RC001
If you happen to be a newcomer to Particl at all we highly recommend the Particl Academy as your guide and reference book for getting along with Particl Marketplace.
Notes
If you encounter problems connecting to peers, it may be caused by the low number of nodes on the testnet network. To fix this issue, open up your Particl Desktop debug console and type the following command to connect to a seeding node: addnode "104.248.38.233:51938" "add" or addnode "165.22.203.185:51938" "add".
If you spot any issue, bug, or area of improvement, please report it directly on the Github Issues page.
Your wallet needs to be unlocked to process buy and sell orders on the marketplace.
Particl Marketplace is still in on-going development, and thus, is considered to be a Beta release.
The Particl Desktop testnet application and the Particl Desktop mainnet application can coexist on your computer but they can't run at the same time.
Advanced Start-up
Sometimes it's helpful to start the application from the terminal, aka command line. It gives you additional information about what's happening in the background and can be useful for troubleshooting issues (if issues you encounter).
Windows
Open "Windows Explorer"
On the installation folder (e.g. "C:\Program Files\Particl Desktop Testnet\Particl Desktop Testing") Press [SHIFT⇧]+[MOUSE-RIGHT◳] and choose "Open command window here"
Type the following command including the quotation marks into the terminal and hit [ENTER ↵] "Particl Desktop Testing.exe"
Desktop-specific log files are located in C:\Users<username>\AppData\Roaming\Particl Desktop Testing\logs\application.log
Mac
Open "Terminal"
(e.g. [COMMAND ⌘] + [SPACE] and type terminal > hit [ENTER ↵])
Type in this command and hit [ENTER ↵]:
/Applications/Particl\ Desktop\ Testnet.app/Contents/MacOS/Particl\ Desktop\ Testing
Desktop-specific log files differ in location based on the MacOS version. Generally, the application.log file is locate inside the logs folder in a Library folder in Application Support.
Linux
Open a terminal in the folder where you've installed the application and type the following command and hit [ENTER ↵]:
./particl-desktop-testing
Desktop-specific log files are located in ~/.config/particl-desktop-testing/logs/application.log
---
The impending release of Particl's latest software version is a great milestone for the project. Its mainnet release will conclude the Particl V3 development cycle and set the grounds for a more modular and open approach in accomplishing our mission to bring true privacy and freedom to the world using unstoppable tech.
This new version brings a host of changes to the platform, notably at the back-end level. In order to ensure a smooth and successful transition to this new release, it is essential that the Particl community test it out extensively.
The testing process will not only help to confirm that the platform is running as expected, but also that it is compatible with various platforms, environments, and edge cases.
We are incredibly grateful for the passion and enthusiasm of you all. We are humbled and inspired by your dedication to this very important mission, and we thank you from the bottom of our heart for all that you do to help keep the project running strong. Without the support of this incredible community, none of what we have accomplished would have been possible.
We look forward to the successful launch of this release and to dive right into the next development cycle!
---
Particl is Participation
Get recognized as someone that cares. With your help, we become more noticed out there. It takes seconds, and you are making a statement by giving us a follow and hitting the bell icon.
YouTube Twitter Mastodon Reddit

Join the instant messaging chats. There's no need to be active, but it's good to be in the loop.
Discord Telegram Element / Matrix
Gain deep knowledge about Particl by reading.
Last but not least, a list that shows an infinite number of links clearly categorized and on one page.
---