The week is coming to an end, which means it's time for our weekly development progress report! So let's quickly see what progress has been made in the past few days.
---
Particl Desktop Progress Update
We're still making smooth progress on adding more user configuration settings to Particl Desktop. Although we've been working on the same (large) item for a while, progress is being made in a steady fashion. Indeed, we estimate, at this time, to be roughly half-way through this sizeable deliverable.
For a reminder of what Particl Desktop 3.3 is scheduled to deliver, please refer to this Particl News blog post.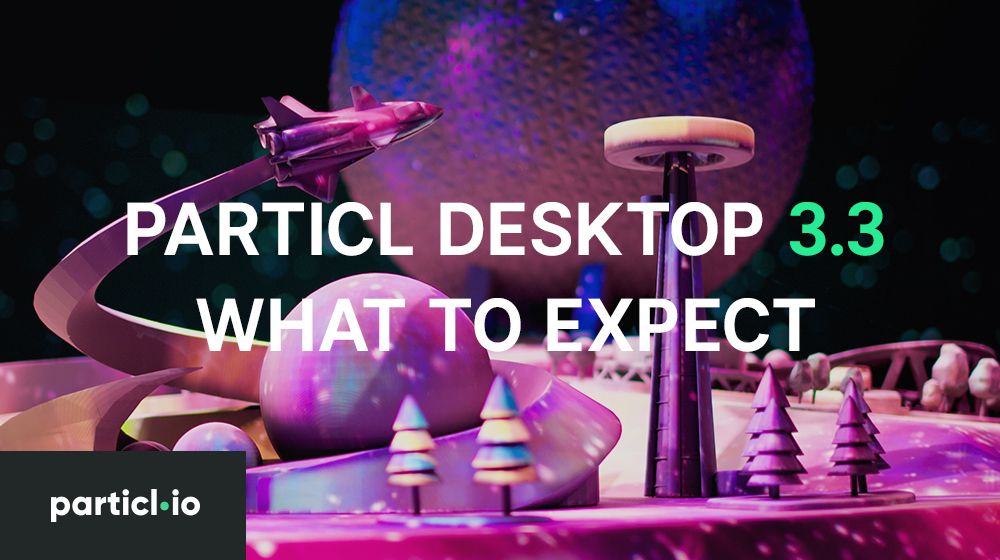 Particl Core and BasicSwap Progress Update
Core Codebase Maintenance 🛠️
As usual, we've been keeping up with upstream updates as part of our ever-ongoing effort to maintain Particl Core up-to-date with Bitcoin's latest version. You can always keep track of those changes by following this link.
BasicSwap 📈
This week, we've finished building test cases for BasicSwap and have begun using them as we've started testing the codebase for any edge case issue. We're happy to announce that, so far, everything appears to be in order and function as expected.
Additionally, we're constantly improving the DEX codebase, which you can keep track of by following BasicSwap's commit page here.
Also, parallel to the testing of the BasicSwap codebase, we've also begun testing its GUI as we near the completion of its integration into the codebase. While we've discovered a few issues early in the week, most of which have been fixed by now, we expect to start the final round of testing with the closed beta group very shortly!
Buckle up; Particl's About to Take Off
Lately, we've been working like crazy planning Particl's next evolutionary phase, as we've hinted here. This new major development cycle, which will radically improve Particl's entire ecosystem by granting a modular infrastructure, will bring the platform to new heights by opening it up to the world and making its dApps more accessible than ever.
And we're finally ready for the grand reveal! Stay tuned as we will begin to announce, next week, what we've got planned for the next phase of Particl. It will be, without a doubt, a critical milestone in the project's success — its most significant step forward since its inception in 2017. Suffice to say, we're thrilled to start sharing details about it beginning next week!
---
As always, we thank you immensely for your passion and dedication to Particl and what it's working towards achieving. None of it would be possible without you all!
We wish you a great weekend we'll see you all back on Monday! 👋
---
Particl is Participation
Get recognized as someone that cares. With your help, we become more noticed out there. It takes seconds, and you are making a statement by giving us a follow and hitting the bell icon.
YouTube Twitter Mastodon Reddit

Join the instant messaging chats. There's no need to be active, but it's good to be in the loop.
Discord Telegram Element / Matrix
Gain deep knowledge about Particl by reading.
Last but not least, a list that shows an infinite number of links clearly categorized and on one page.
---