Another week ends, and another progress report sees the day! This week, we've trucked along working on the next desktop client update as well as making nice progress on improving the underlying BasicSwap code along with its interface.

Let's not wait further and check out these updates in more detail!
---
Particl Desktop Progress Update
Earlier today, we published an important blog post on Particl News highlighting some of the potential deliverables we've got planned for Particl Desktop 3.3. Included in this blog post are strong hints at what the next evolutionary phase of Particl — which comes right after the release of the upcoming desktop client update — will look like.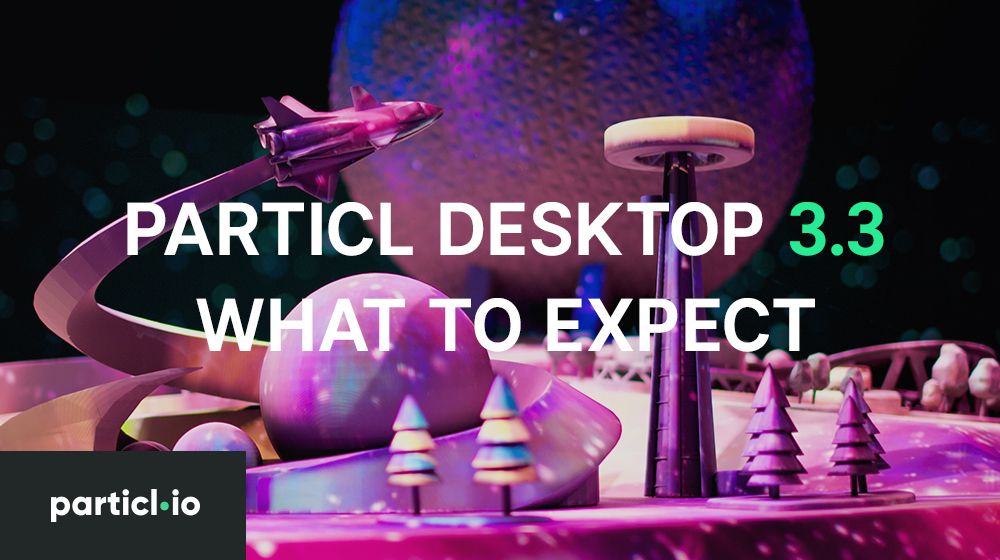 We highly recommend you to give this article an attentive read and stay tuned for following blog posts on the topic of the next evolutionary phase for Particl coming very soon on Particl News.
In terms of development progress this week, most of the focus has once again been on updating the various Particl Desktop dependencies and ensuring their proper integration and compatibility with the entirety of the desktop client.
Particl Core and BasicSwap Update
Core Codebase Maintenance 🛠️
We've been keeping up with upstream updates as part of our ever-ongoing effort to maintain Particl Core up-to-date with Bitcoin's latest version. You can always keep track of those changes by following this link.
BasicSwap 📈
This week has been one crowned with very positive progress on the BasicSwap side of things. Not only have we made significant progress to the GUI, inching us ever closer to a point of release-readiness, but we've also been making breakthrough improvements to its underlying code.
In fact, in its current state, BasicSwap only allows you to take the full amount of a single order from the order book. However, we've been working on improving that logic by allowing you to take only a fraction of a single order, or multiple orders at once. This significantly improves the usability of the DEX and makes it much more flexible. Although this improvement is not yet completed, it is well underway and we'll keep you up-to-date about it.
Regarding the launch, we'd like to mention that we'll soon be ready to begin a testing round, with its GUI included, within the closed Beta group. This testing round aims to ensure the smoothest possible public release with no issue at the protocol or GUI level. Of course, we'll keep you up-to-date and informed as well when that happens so that you stand at the ready for the long-anticipated launch!
---
As always, we thank you immensely for your passion and dedication to Particl and what it's working towards achieving. None of it would be possible without you all!
We wish you a great weekend we'll see you all back on Monday! 👋
---
Particl is Participation
Get recognized as someone that cares. With your help, we become more noticed out there. It takes seconds, and you are making a statement by giving us a follow and hitting the bell icon.
YouTube Twitter Mastodon Reddit

Join the instant messaging chats. There's no need to be active, but it's good to be in the loop.
Discord Telegram Element / Matrix
Gain deep knowledge about Particl by reading.
Last but not least, a list that shows an infinite number of links clearly categorized and on one page.
---