The week is coming to an end, which means it's time for our weekly development progress report! So let's quickly see what progress has been made in the past few days.
---
Particl Desktop Progress Update
We are making steady progress on the implementation of a more user-configurable approach to Particl Desktop. This week, we've run into one or two minor issues with trying to support legacy functionality with the new settings configuration, but it's generally progressing well without many problems yet.
We've linked, below this section and as a reminder, a blog post that details a list of desired items to be included in Particl Desktop 3.3. While not all of the mentioned items are expected to make it to the next version of Particl Desktop, it should give a better idea of where this is going.
Notably, all the back-end work going into 3.3 is directly in line with Particl's upcoming major development cycle which will change the approach adopted to make the entire ecosystem and its apps more accessible for developers, vendors, and customers. It will make it easier to use in general, interoperable with established 3rd party services, which vendors use in their day-to-day work, and more welcoming to integrate applications from and to the wider Web3 ecosystem and community.
It is a major step forward for Particl, and we can't wait to get started with it after the release of Particl Desktop 3.3.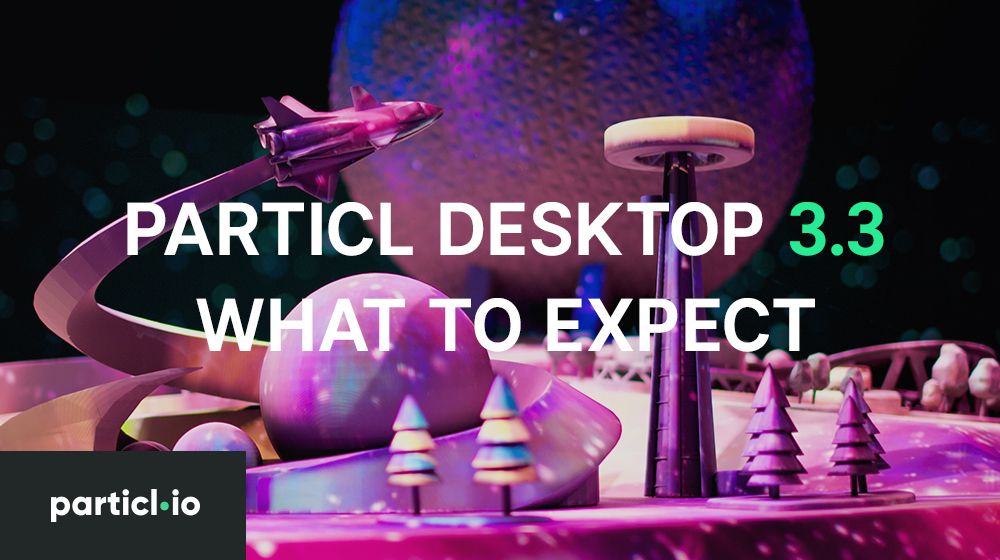 Particl Core and BasicSwap Progress Update
Core Codebase Maintenance 🛠️
We've been keeping up with upstream updates as part of our ever-ongoing effort to maintain Particl Core up-to-date with Bitcoin's latest version. You can always keep track of those changes by following this link.
BasicSwap 📈
Particl's upcoming DEX, BasicSwap, also continues to see steady progress. This week, most of the work has been on building test code to ensure that all its features and functionality work as intended under different scenarios and edge cases. Although this type of progress may not yield much visible progress, it is an important step towards publicly releasing the open beta and part of the last remaining items on the to-do list.
Additionally, we've been making various improvements to make it more stable, efficient, and secure, all of which can be tracked on Github here.
Notably, one of these is an improvement that allows coin wallets to be independently segmented into different containers through a user configurable option. Although it won't change anything from a user experience perspective, it increases security by adopting a sandbox-like approach to coin wallets. You can dig more into this important security upgrade here.
---
As always, we thank you immensely for your passion and dedication to Particl and what it's working towards achieving. None of it would be possible without you all!
We wish you a great weekend we'll see you all back on Monday! 👋
---
Particl is Participation
Get recognized as someone that cares. With your help, we become more noticed out there. It takes seconds, and you are making a statement by giving us a follow and hitting the bell icon.
YouTube Twitter Mastodon Reddit

Join the instant messaging chats. There's no need to be active, but it's good to be in the loop.
Discord Telegram Element / Matrix
Gain deep knowledge about Particl by reading.
Last but not least, a list that shows an infinite number of links clearly categorized and on one page.
---