As we conclude the week, it is time to review the progress that has been made in the past few days. Let us take a moment to evaluate the advancements achieved in the past few days.
---
Particl Desktop 🖥
We're still completing the items outlined in our previous updates, namely including enhancing Tor server capabilities and making a variety of minor improvements.
Please note, however, that we are currently observing a delay that is impacting the the development process of Particl Desktop which we hope to resolve shortly.
Particl Core 🔗
Core Codebase Maintenance 🛠️
As always, we consistently stay up-to-date with Bitcoin's latest version by regularly incorporating upstream updates into Particl Core. You can monitor these changes by visiting this link.
BasicSwap 📈
Bi-directional Monero Swaps 🧡
We've been busy this week testing bi-directional Monero atomic swaps, which now allow you to trade Monero on BasicSwap as both the taker and the maker.
During the tests, we ran into a few small issues with both the two-way swaps and the BasicSwap protocol itself, which we've been fixing as we go. You can follow the fixes being applied by monitoring BasicSwap's dev branch on Github, found at this link.
Given the smooth progression of testing thus far, we anticipate the completion of this phase to happen shortly. Please keep an eye out for forthcoming updates on our progress!
New Particl Website ✅
We've also been making significant progress on the new website, which we now expect to have a working version in internal testing in the next couple of days. Live launch should follow shortly after that!
PART Coin Emission Rate Reduced 📆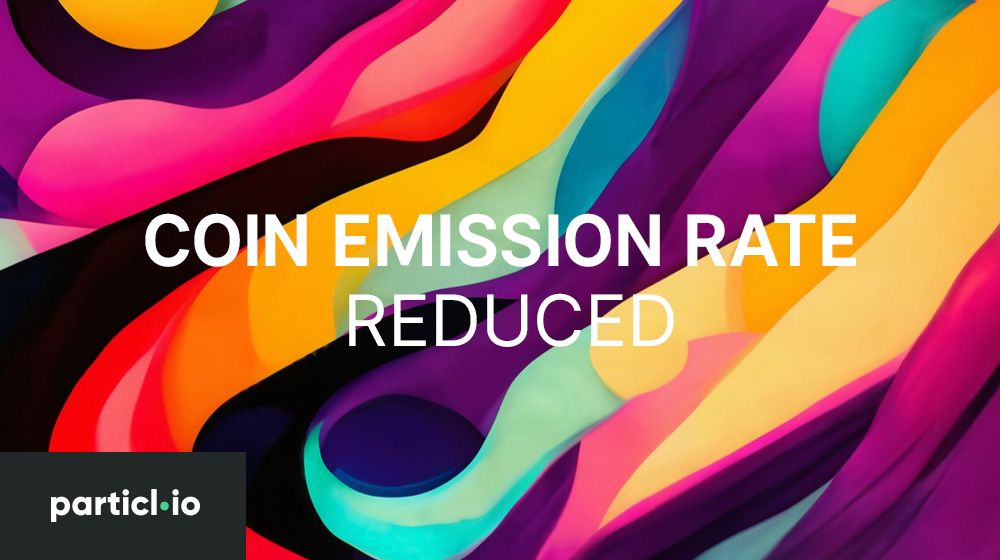 Earlier this week, the yearly coin emission rate of the Particl blockchain has successfully been reduced by 1%,, as was scheduled via hard-coding into the blockchain by the hardfork of the 12th of July, 2021.
This brings the annual rate down to 7%, a reduction from the previous 8%, with the next coin emission rate decrease slated for the 12th of July, 2025, at 5PM UTC, further reducing the rate to 6%.
You can see the first post-reduction block, with its lowered staking reward, here.
DEX Revolution Blog Series 📚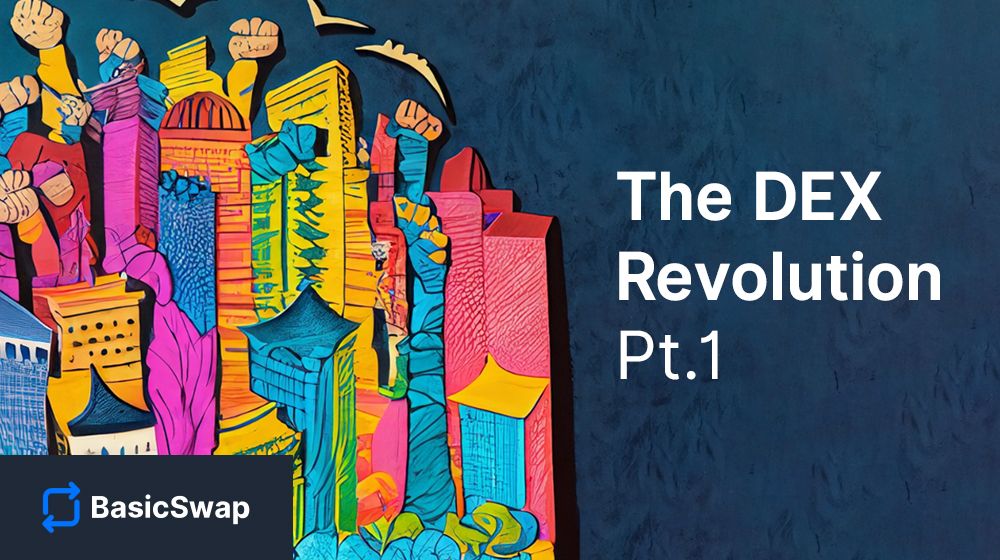 Recently, we've launched a new educative and mission-focused blog series on Particl News titled The DEX Revolution. This series delivers a comprehensive view of BasicSwap, touches upon related atomic swap technologies, and provides clarity on our vision and rationale behind certain design decisions.
For anyone interested by BasicSwap and the future landscape of unfettered, trustless trading, this series is a must-read. Here are the first two chapters of the series.
---
As always, we thank you immensely for your passion and dedication to Particl and what it's working towards achieving. None of it would be possible without you all!
We wish you a great weekend we'll see you all back on Monday! 👋
---
The Open-Source Revolution
We're on a mission to create a private, independent, and pro-liberty digital economy that is fair and open to all. Learn more about what we do at any of the following links.
Be a part of the movement and join us in the fight for our freedoms by meeting the community and spreading the word far and wide!
Discord Telegram Element / Matrix
Learn more about Particl with these in-depth resources.
Website BasicSwap DEX Academy Wiki
Follow the link below to get a list of all other useful Particl-related links you may find helpful.
---