As we conclude the week, it is time to review the progress that has been made in the past few days. Let us take a moment to evaluate the advancements achieved in the past few days.
---
Particl Desktop 🖥
We're still completing the items outlined in our previous updates, namely including enhancing Tor server capabilities and making a variety of minor improvements.
Please note, however, that we are currently observing a delay that is impacting the the development process of Particl Desktop which we hope to resolve shortly.
Particl Core 🔗
Core Codebase Maintenance 🛠️
As always, we consistently stay up-to-date with Bitcoin's latest version by regularly incorporating upstream updates into Particl Core. You can monitor these changes by visiting this link.
BasicSwap 📈
Exploring New Coin Additions 🪙
This week, we've continued the process of exploring new coins for inclusion on BasicSwap and started working on a few preliminary integrations.
A reminder: our selection criteria encompasses not just a coin's merit, but also our ability to efficiently support and assist users when required. Often, it is during the initiation of an integration that we identify specific challenges or limitations. As a result, while some integrations may begin, they might be deferred if they prove overly time-intensive, especially considering our priority to advance the web framework.
User Interface 🖥️
We've also worked on yet another series of small cosmetic changes and additional code clean-up to the DEX's GUI. These minor changes will soon be merged to the live version of BasicSwap, and you will then be able to update your instance to get them on your device!
4th Team Funding Request Proposal is Live 📝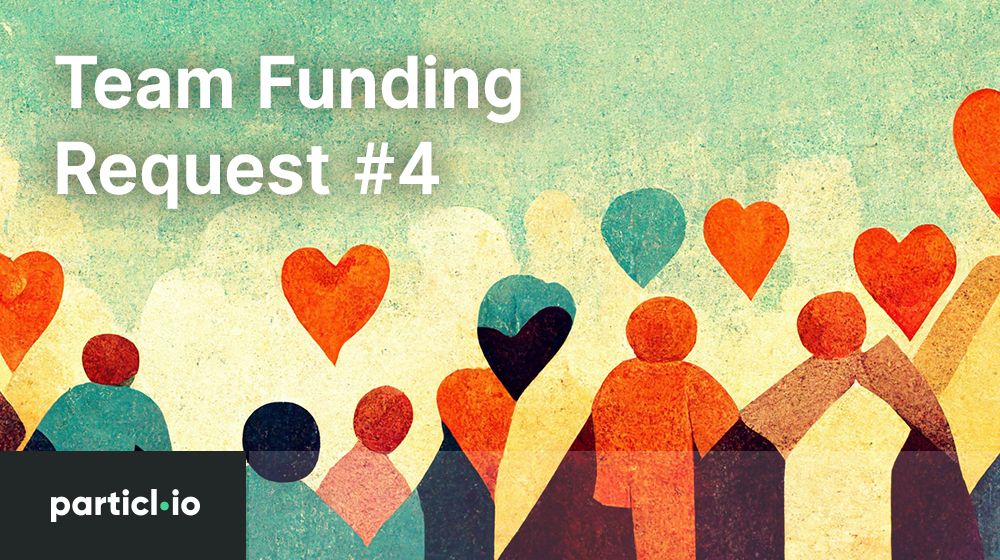 Earlier this week, as the third funding cycle for our team comes to a close, we have published a fourth funding request to ensure the continued growth of the Particl project and to support the wide-ranging operations of the team.
The proposal is currently in its discussion phase, and will move to its on-chain voting phase in the next couple of days. If you have any question, comment, or feedback in regards to the proposal, now's the time to do it, and we invite you to do so by commenting directly on the proposal's Github page located here.
As per our usual practice, the schedule for the proposal's voting period will be announced a few days prior to its commencement across all standard Particl channels.
BasicSwap Live on MoneroTalk Tomorrow 🧡
We have been invited once again to the MoneroTalk show to discuss the recent groundbreaking release of bidirectional Monero atomic swaps on the BasicSwap DEX.
Tune in tomorrow this Saturday the 12th of August at 11AM-EDT / 5PM-CET as both Dr. Kap and Cryptoguard will be joining live!
New Particl Website ✅
We've also been making progress on the new website, as has been the case for the past couple of weeks, which we now expect to have a working version in internal testing soon. Live launch should follow shortly after that!
---
As always, we thank you immensely for your passion and dedication to Particl and what it's working towards achieving. None of it would be possible without you all!
We wish you a great weekend we'll see you all back on Monday! 👋
---
The Open-Source Revolution
We're on a mission to create a private, independent, and pro-liberty digital economy that is fair and open to all. Learn more about what we do at any of the following links.
Be a part of the movement and join us in the fight for our freedoms by meeting the community and spreading the word far and wide!
Discord Telegram Element / Matrix
Learn more about Particl with these in-depth resources.
Website BasicSwap DEX Academy Wiki
Follow the link below to get a list of all other useful Particl-related links you may find helpful.
---