With the week coming to an end, it's time for our usual development progress report! This week, we've got some interesting news for you as well as a little appetizer for what's coming next week.
The week began with the release of Particl Desktop 3.1, the first update to Particl V3. this release introduces adjustable escrow ratios (sellers can decide how much they require buyers to put into escrow) and better inventory management for sellers. It also includes a wide variety of bug fixes, general improvements, and quality-of-life tweaks that makes the user experience much better and hassle-free. You can see the release blog post by following this link.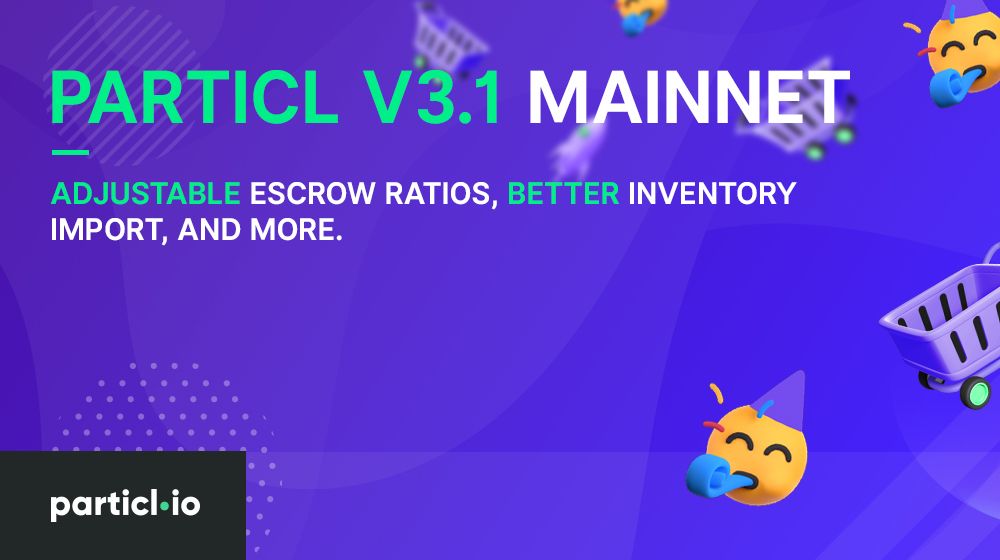 Following its release, some work has gone towards fixing two minor issues encountered by users; the fixes will be part of the next update. But perhaps more exciting is the fact that the team has begun working on the first version of an in-market communication tool that lets buyers and sellers communicate together.
To quote Particl Desktop developer Arnold Bansemer on the topic: "The idea here is to provide a mechanism to allow for buyers (and potential buyers) and sellers to communicate with each other and have the application alert them using notifications. Something like group/individual chat/messaging applications, but where the subject is the listing or order in question.
Particl Desktop should then also alert the user to the presence of messages or responses. This is mostly a stop-gap to a future, more complete implementation, but for now it should at least provide a means to interact with the other party directly, particularly when additional information is required for an order or prior to purchasing an item.".
This in-market communication feature is one of the first items we'll be working on delivering in the short-term. In fact, you can expect much more information about the team's plans for the next 6 months as we will publish, next week, our second funding request on the CCS platform. The proposal will be accompanied, of course, by an in-depth blog post with all the information you need to know.
---
Particl Desktop Progress Report
As mentioned above, this week has been about releasing Particl Desktop 3.1 and fixing two minor issues identified by users after its release. The rest of the week has been spent on developing the in-market communication feature, but also another goodie which we'll be revealing next week (got to keep some mystery in the air, after all).
Starting next week, we expect to resume this section's deliverable checklist approach as has been the case for the most part of 2021.
Particl Core and BasicSwap Progress Report
As has been typical for the past few weeks, Particl's core developer, Tecnovert, has spent the week working on Particl Core and BasicSwap.
While there is nothing too exciting to report in regards to Particl Core, the same can't be said of BasicSwap. This week has been quite busy with a lot of testing from our closed beta group which has led to many non-insignificant improvements and fixes being made to Particl's upcoming cross-chain and private DEX.
LocalParticl.com
Although not an update coming from the team, we want to give a shout-out to the LocalParticl.com team who's made yet another useful update to their Particl Marketplace web browser (ParticlMarketplace.shop) this week: the ability to subscribe to a listing (or a seller) and receive an email notification when a new question or comment is posted on its page.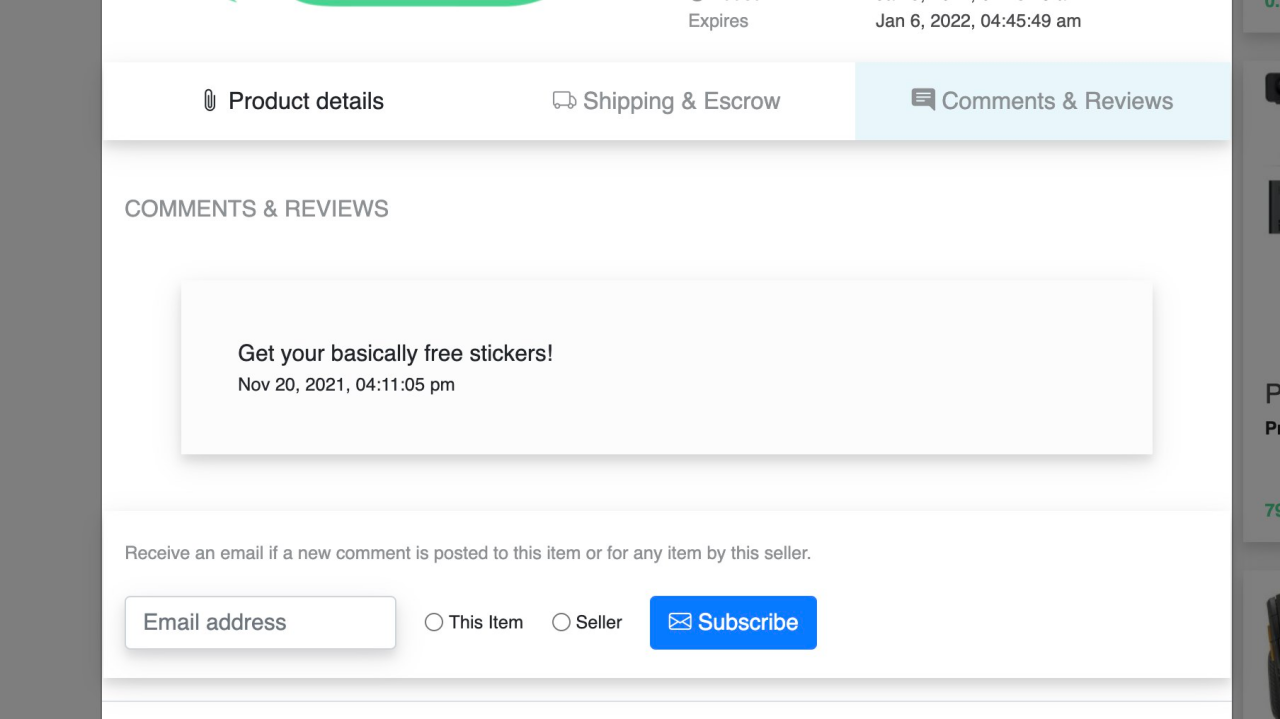 As a matter of general interest, the LocalParticl.com team also provides three different TorV3 nodes which can be used to securely route your connection through the Tor network.
---
Thank you all for your support and valuable contributions, they are our infinite source of motivation and are a big part of what keeps us going every day.
Stay tuned for next week as we'll publish our second team funding proposal and reveal our plans for the next 6 months, you're bound to like what you'll see 😉
We wish you all a wonderful weekend and we'll see you back on Monday!
---
Particl is Participation
Get recognized as someone that cares. With your help, we become more noticed out there. It takes seconds, and you are making a statement by giving us a follow and hitting the bell icon.
YouTube Twitter Mastodon Reddit

Join the instant messaging chats. There's no need to be active, but it's good to be in the loop.
Discord Telegram Element / Matrix
Gain deep knowledge about Particl by reading.
Last but not least, a list that shows an infinite number of links clearly categorized and on one page.
---