The week has come to an end and, as always, that means the time for our weekly update has come. This week, we've successfully fixed a bunch of issues and bugs and released, earlier today, Particl Desktop 3.1.1. Those that have reported issues should see them as resolved after updating to the latest version.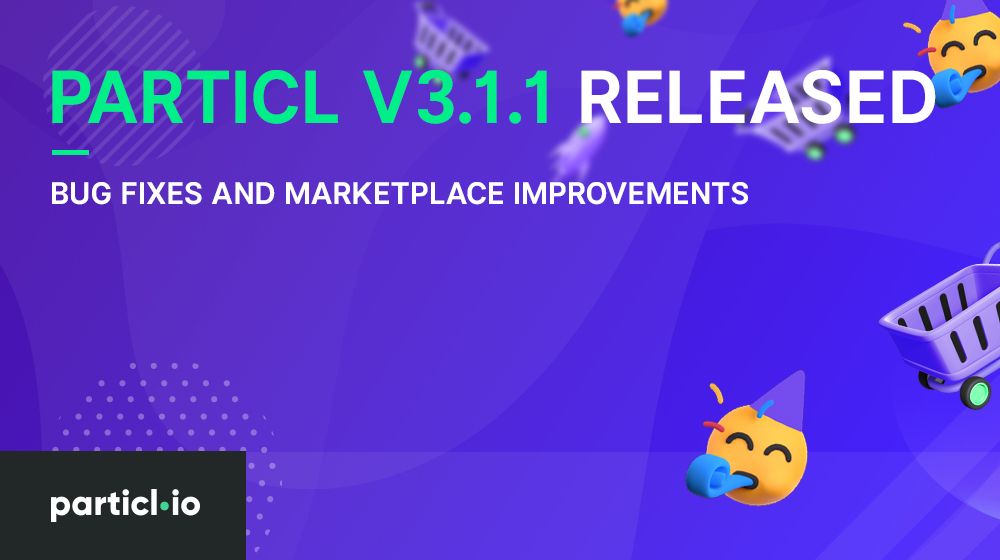 As always, we invite you to download and install this new version and report any issue, bug, or improvement feedback directly to our Github page over here.
---
Particl Desktop Progress Update
With the Particl Desktop 3.1.1 update out, efforts on bringing new marketplace features will resume starting next week.
As such, the next planned feature for Particl Desktop 3.2 is the ability for sellers and buyers to communicate directly with each other straight from the platform and without having to resort to using different means of communications like email addresses or instant messaging. This messaging feature is powered by Particl's own SMSG network and is entirely decentralized and private.
We'll keep you up-to-date with its progress as part of these weekly development progress reports.
Particl Core and BasicSwap Progress Update
As for Particl Core, this week has been focused on beginning the integration of Particl into Blockbook—a feature-packed blockchain explorer that will provide many useful benefits to the project, notably related to the "web framework" that would allow Particl applications like Particl Marketplace to be used on the web.
Other than that, work has gone towards merging code (and cleaning it up) from Bitcoin's master branch. This is part of the ever-ongoing effort to keep Particl Core in sync with Bitcoin's latest version.
---
As always, we thank you immensely for you passion and dedication to Particl and what it's working towards achieving. None of it would be possible without you all!
We wish you a great weekend and hope that you'll enjoy this new version of Particl Desktop (3.1.1). We'll see you all back on Monday! 👋
---
Particl is Participation
Get recognized as someone that cares. With your help, we become more noticed out there. It takes seconds, and you are making a statement by giving us a follow and hitting the bell icon.
YouTube Twitter Mastodon Reddit

Join the instant messaging chats. There's no need to be active, but it's good to be in the loop.
Discord Telegram Element / Matrix
Gain deep knowledge about Particl by reading.
Last but not least, a list that shows an infinite number of links clearly categorized and on one page.
---