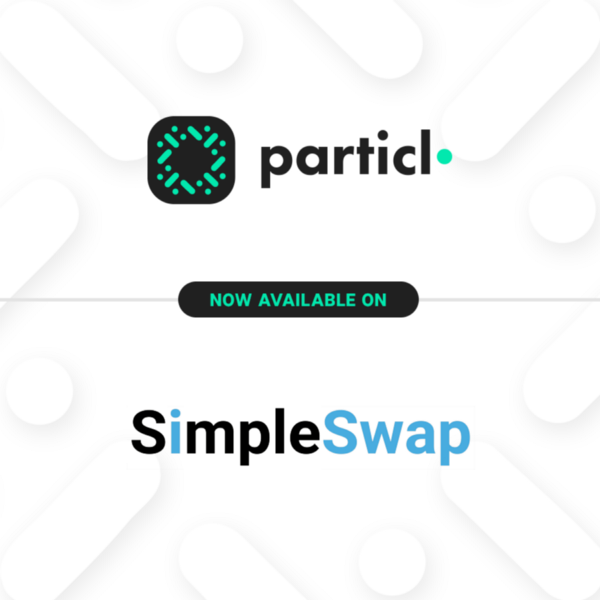 We are excited to announce that PART is now available for limitless exchange with over 100 coins on SimpleSwap.io, a simple and easy-to-use platform for cryptocurrency exchanges that works without registration.
The list of options to exchange PART has now grown to 12, giving Particl users many options and many choices — CEX or DEX, privately or monitored.
About SimpleSwap
SimpleSwap offers a limitless exchange more than 100 coins. Also we are pleased to list new coins appearing on the market. All in order for you to change what you want, when you want and as much as you want. We make the process of exchanging cryptocurrency simple as a daily shopping trip.
About Particl
Particl is a decentralized platform with a native suite of tools to enhance and protect your online privacy. Still less than one year old, Particl has added a number of firsts to the protocol's basecode (Bitcoin 0.16). These include Confidential Transactions, Ring Confidential Transactions and PPoS Cold Staking. Particl Marketplace is the project's MVP and is private by design.
Thank You
Particl Team