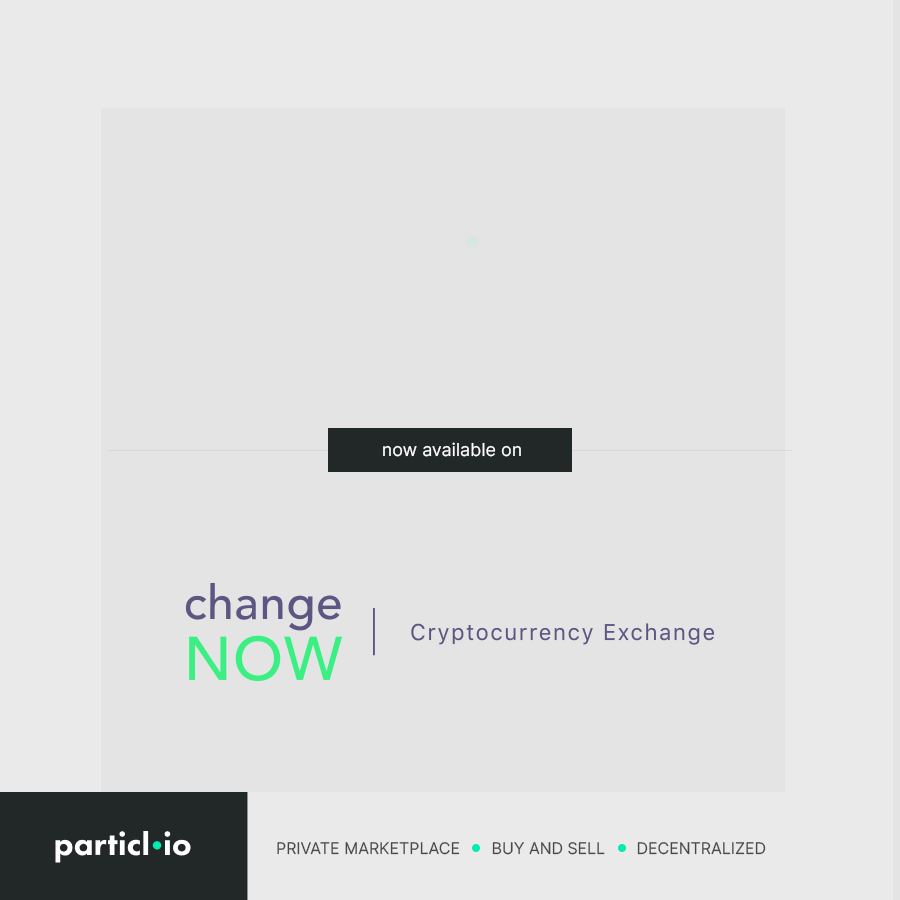 ChangeNOW.io has a website where all the exchange transactions take place. On the site, a user needs to enter the amount and the cryptocurrency that they want to send and specify the cryptocurrency to receive.
The page displays the current rate and indicates the approximate amount to receive. The service does not require registration or creating an account.
All that ChangeNOW requires is the wallet address where the funds will be delivered.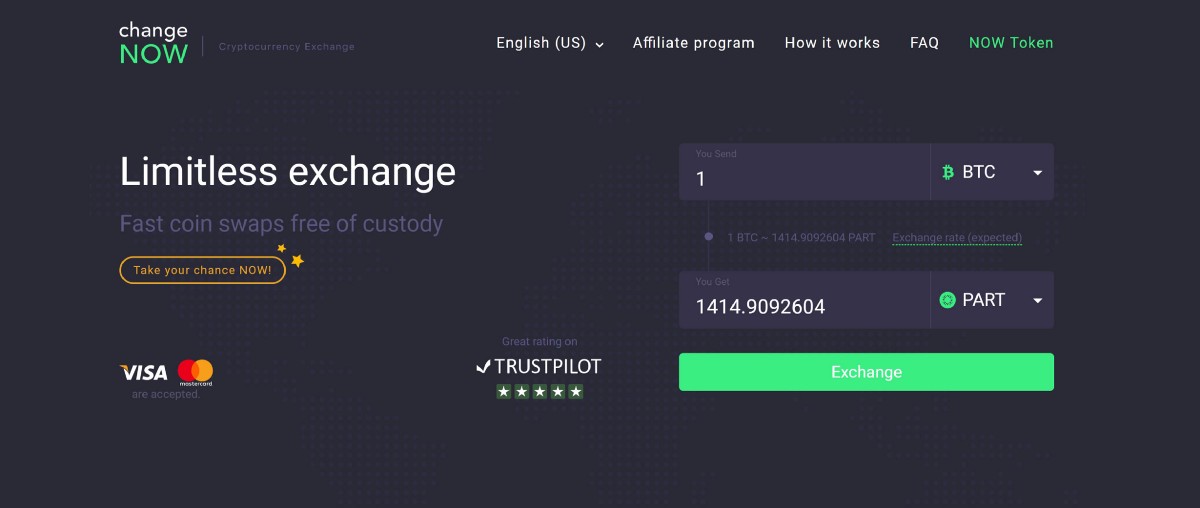 ChangeNOW offers a number of tools such as APIs, Affiliate Programs and Widgets & Buttons that will help other developers and site operators integrate their service and make getting PART even easier in the future.
Their service is described as a non-custodial service which is different than a lot of their direct competitors. Users don't need to create an account so this bodes well for privacy rights and trusting a third party with your personal data. They also offer an affiliate program that is tied to an ongoing airdrop promotion — might be worth a stop by to check it out.
About ChangeNOW
ChangeNOW is a cryptocurrency exchanger for virtual currencies. The project is an exchange service for different cryptocurrencies, also it has an option to buy crypto-coins for fiat money, using Visa and MasterCard payment systems. ChangeNOW has established partnerships with some of the major exchanges and changes money according to their rates.
About Particl
Particl is an open source project building privacy-focused decentralized applications. Recently turning one year old, Particl has added a number of firsts to the protocol's basecode (Bitcoin 0.16.1), including Ring Confidential Transactions (RingCT) which has been reviewed and audited by researchers at NJIT and WSA. Particl was also the first Proof of Stake protocol to deploy cold storage staking (Cold Staking) on mainnet. Particl Marketplace is the project's current MVP in development — offering a confidential eCommerce option for online buyers and sellers.