We are pleased to announce that our latest BasicSwap GUI update has been released, building on the newly launched BasicSwap 2.0 user interface launched last week.
This update includes improved price graphing functionality and enhanced display of information on the order book.
---
Install the 2.0.1 GUI Update 🖥️
To install the new user interface, simply update BasicSwap through the usual process (video walkthrough) and launch the DEX again.
Shutdown BasicSwap properly and stop the Docker image.
From the basicswap folder, type the git pull command.
In the /docker folder, run the docker-compose build command.
Once the process completes, launch BasicSwap again using the docker-compose up command.
If you're not using the Docker setup, you can follow the Particl Academy's step-by-step update guide here.
What's New? 🗒️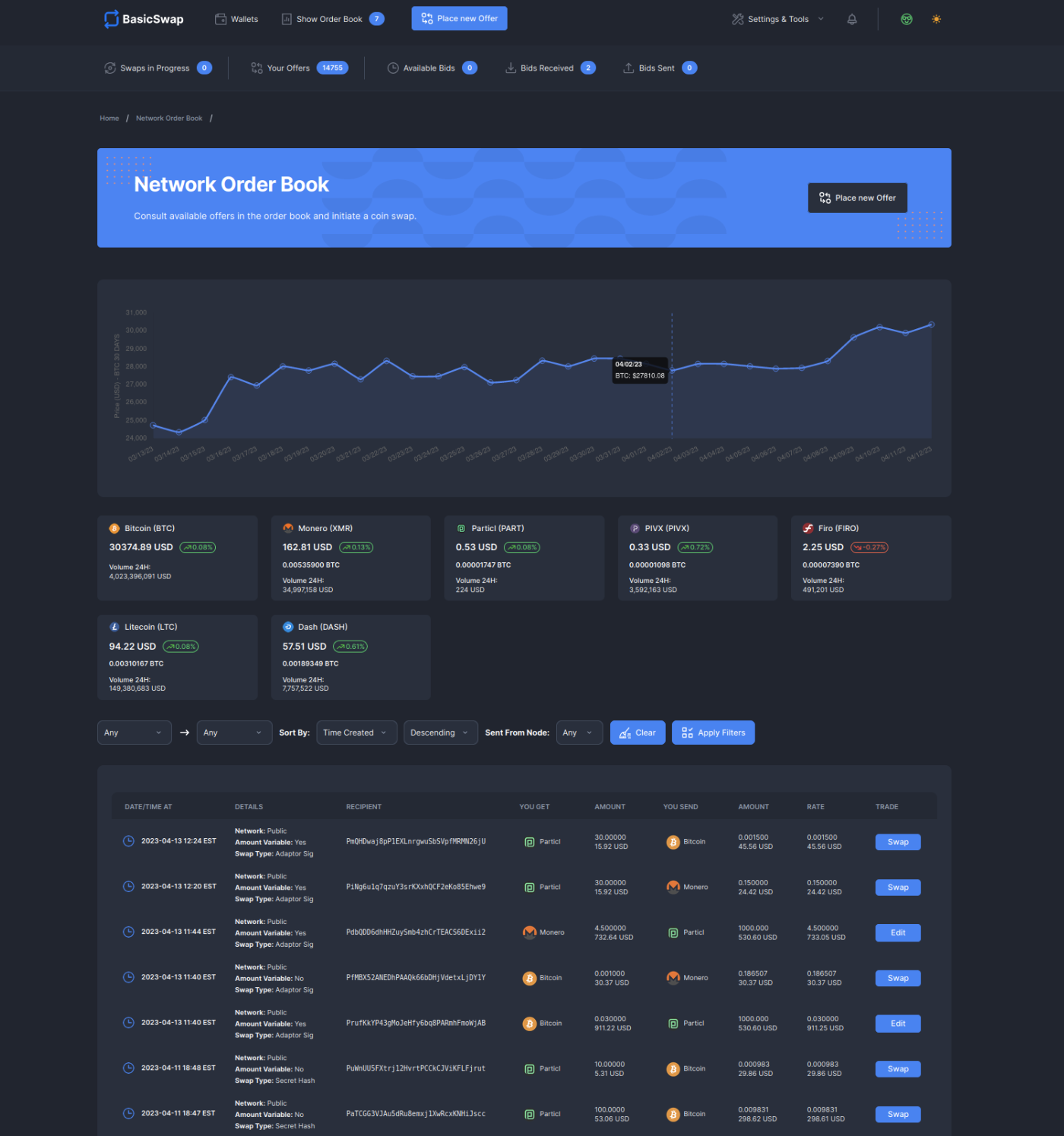 Introduces better price graphing with visually appealing and dynamic price-based charts.
The order book has been optimized to indicate whether each offer is "amount variable" or not. An offer that is marked as "amount variable" allows for customized bids, such as the option to take less coins than the full amount offered.
A variety of back-end improvements, code clean-ups, and general GUI improvements.
---
The Open-Source Revolution
We're on a mission to create a private, independent, and pro-liberty digital economy that is fair and open to all. Learn more about what we do at any of the following links.
Be a part of the movement and join us in the fight for our freedoms by meeting the community and spreading the word far and wide!
Discord Telegram Element / Matrix
Learn more about Particl with these in-depth resources.
Website BasicSwap DEX Academy Wiki
Follow the link below to get a list of all other useful Particl-related links you may find helpful.
---