We are pleased to announce that the installation wizard for BasicSwap is now available to Windows users. This tool simplifies the installation and setup of the DEX on Windows systems, offering a straightforward experience via an executable (.exe) file.
---
Get the Installer
To get the installer, simply visit this Github repository and download the installation wizard, or get it directly from the BasicSwapDEX.com website here.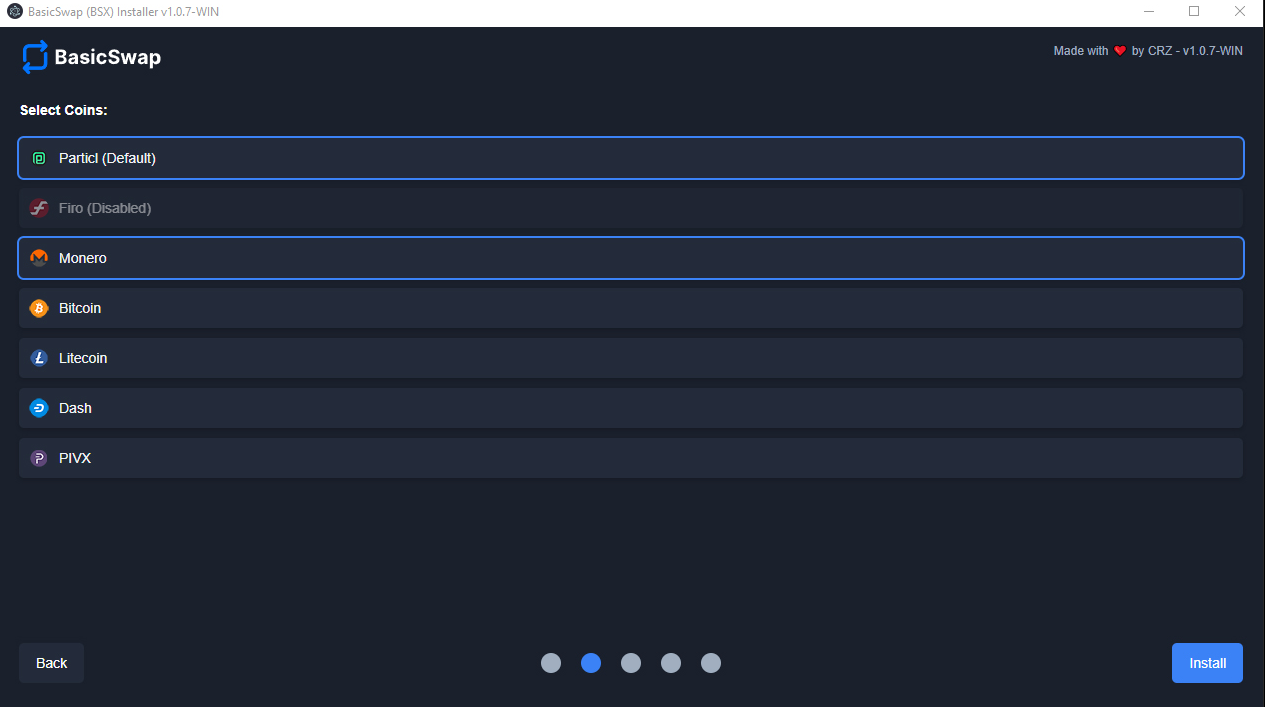 Once downloaded, simply launch the installer as administrator by right-clicking on the executable file and selecting "Run as Administrator", then follow through the on-screen instructions. Check out the README file for more in-depth information.
Note: Firo is currently not available through the installer. Compatibility for this coin will be added soon.
Other Operations Systems
The installation wizard is currently only available for Windows users, but will come to other operating systems (MacOS, Linux) shortly. Make sure to follow our weekly progress reports for any information on the matter.
---
The Open-Source Revolution
We're on a mission to create a private, independent, and pro-liberty digital economy that is fair and open to all. Learn more about what we do at any of the following links.
Be a part of the movement and join us in the fight for our freedoms by meeting the community and spreading the word far and wide!
Discord Telegram Element / Matrix
Learn more about Particl with these in-depth resources.
Website BasicSwap DEX Academy Wiki
Follow the link below to get a list of all other useful Particl-related links you may find helpful.
---