The First Ambassador Campaign
---
Payout cap has been reached and the campaign has been halted! The Particl Awareness Campaign has been overwhelmingly successful in a short period of time! We appreciate everyone's effort as we've had more than 18,000 people participating, and 2,000 unique downloads of the marketplace. Thank you for participating, and please join https://t.me/particlawareness for any questions you may have.
---
You and your friends are going to love using Particl!
Recently, we introduced Community Contract Pools, a decentralized and community-led program designed to fund various initiatives to raise awareness. We've also announced that we're kick-starting this new 'pool economy' by creating an awareness campaign to acquire users before the imminent launch of our decentralized marketplace. This will be the first-ever initiative to be backed by a Community Contract Pool!
Now for all the nitty gritty details! We believe we've designed the best and most innovative campaign to gain traction on our marketplace and get it started on the right foot.
Earn $PART Coins Just for Signing Up!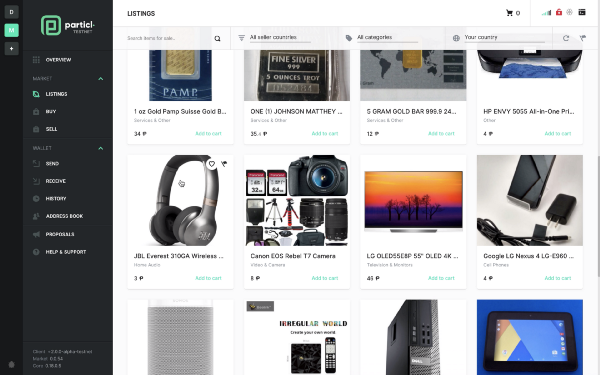 The Awareness Campaign's mission is to acquire new users and kick-start the Particl economy, plain and simple. More users on the Particl Open Marketplace means more products available for sale, more buyers looking for those products, and, of course, better privacy due to the nature of Particl's CT & RingCT privacy protocol.
A provably effective technique to acquire new users in the startup world is the traditional referral system — get a friend to try the platform, and get some benefits in return. We all know the very popular Dropbox referral model that, in exchange for referring friends, gives you free additional storage capacity on your account.
Earn More by Getting Your Friends to Sign Up!
The first Awareness Campaign is indeed a referral program, and it's a damn good one! It leverages Community Contract Pools to make it very appealing to participate in, as you'll see. The rules are super simple.
Awareness Campaign Rules
Register with your email to start participating in the campaign
Get your personal link and share it with your friends
Start raking in points
Prizes
Getting friends to use Particl is easy! Each friend you get to sign up nets you 1 point and points earn you prizes paid in $PART.
Get $5 worth of $PART for signing up
Get $10 worth of $PART when 5 of your friends sign up
Get $20 worth of $PART when 10 of your friends sign up
Get 1 lifetime staking share per additional friend that signs up (10+)
How to Claim Your Prize
To claim your prize, all you need to do is send us, by email, a private address. Don't worry, it's actually pretty easy to acquire. Simply follow the steps below:
Download Particl Desktop (mainnet)
Create a new account (make sure to backup your seed somewhere safe!)
Go to the RECEIVE tab located in the sidebar on the left
Click on the Private Address tab located at the top of the RECEIVE page
Click on the green Copy Address button to copy it to your clipboard
Send your private address to friends@particl.io with the same email you signed up with to claim your prizes.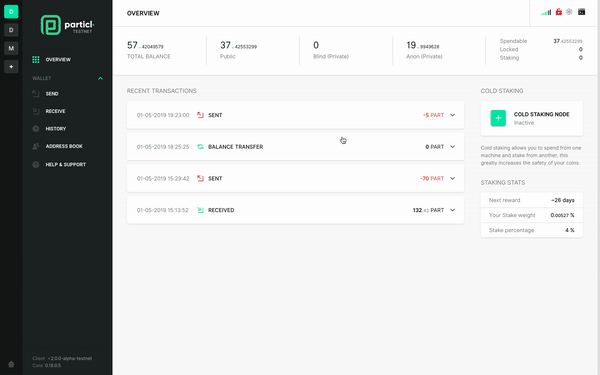 Note: Payouts will exclusively be made using Confidential Transactions and require that you send us a private address. That means regular addresses, such as those used by exchanges, won't work.
---
Lifetime Staking Shares as Reward
In fact, participants who successfully get more than 10 of their friends to use Particl will earn lifetime shares of the Ambassador Community Contract Pool's staking revenue.
Yes, you've heard that right!
If you teach 10 of your friends about the biggest revolution eCommerce has ever seen and get them to sign-up, you can start earning a steady income from this pool for life!
As mentioned above, each friend you get to use Particl gives you one point. 10 points get you $20 worth of PART. But what if you go above and beyond and get 25, 100, or even 1,000 people to use Particl!
That's where it gets interesting…
In fact, once you reach 12 points, you'll earn yourself a single share of the staking revenue made by the Ambassador Community Contract Pool. Then, for each additional friend you refer, you'll get an additional share. Simply put, you get (X-11) shares for every friend you get to use Particl.
For example, if you get 34 (X) people to register their email to the campaign and use Particl, you'll get 24 shares (X-10). If you refer 8 (X) friends, then you'll get 0 shares, but you'll still earn $10 worth of PART since you successfully got more than 5 of your friends to sign up.
To learn more about staking shares and the Ambassador Pool, read our Ambassador Pool FAQ on Particl Wiki by following the link below.
faq_ambassador * Particl Project Wiki
The Ambassador Pool is the first-ever Community Contract Pool to support an initiative. It is a cold staking pool that…particl.wiki
---
Let's Sum it up!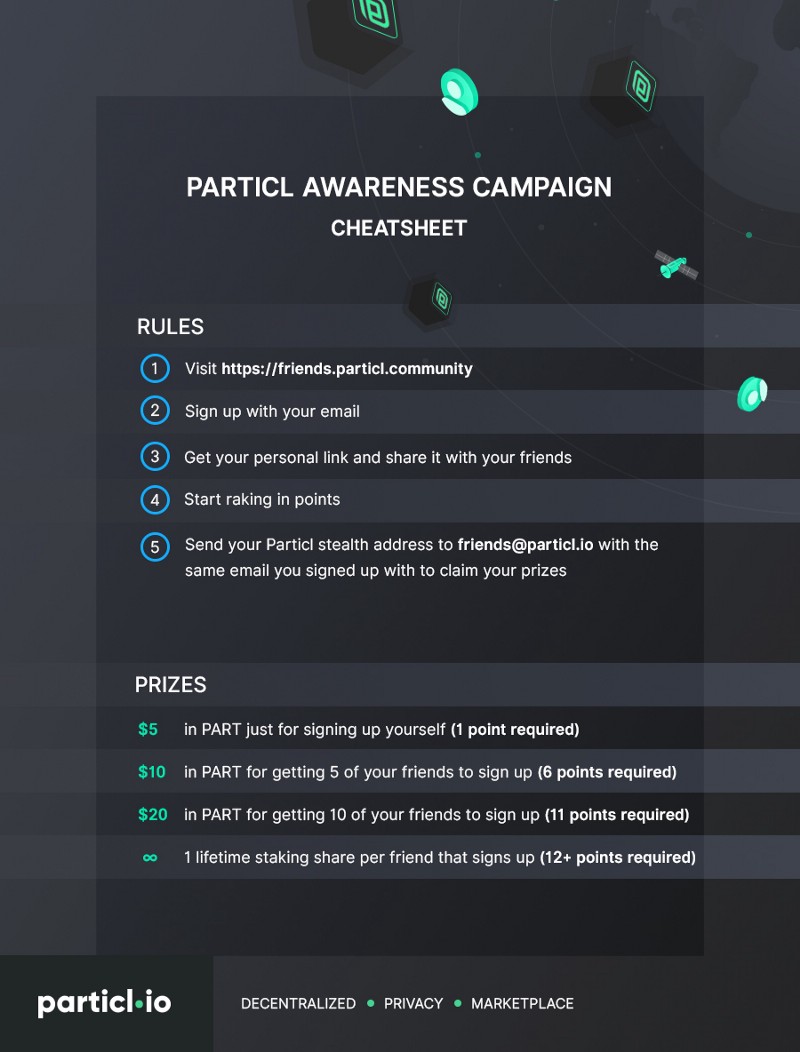 Put simply, this campaign is about acquiring new users and get them to benefit from what Particl has to offer.
Earn $5 worth of PART simply by registering your email with us. Then, you'll get a custom link that you can send to your friends so they, also, can participate in this campaign and discover Particl at the same time.
Each friend you refer to the platform earns you a point. You can earn $10 worth of PART if you get 5 friends to use Particl, and $20 worth of PART for 10 friends.
Once you reach 11 points, you'll start earning lifetime shares of the staking revenue made by the Ambassador Community Contract Pool.
Easy, right? It doesn't get more complicated than that!
The Fine Prints
The contest will run until the 16th of July, 2019.
To claim your prize, you need to send us a private address from the same email you used to register to the campaign. Sending a private address requires Particl Desktop and is not possible to do from Particl's mobile application.
Payouts will be executed for the first time on the 23rd of May 2019, and will then be payed out every 2 weeks after that point.
Staking rewards, proportionally to how many shares you own, will be paid for the first time on the 23rd of May 2019, and will then be paid out every 2 weeks after that point. Learn more about what are staking rewards here: https://particl.wiki/faq_ambassador
The campaign has a hidden payout cap. If the amount of payouts executed exceeds this cap, payouts will be disabled. After that point, it will only be possible to earn staking shares. This is a limited time offer, payouts will be paid on a first arrived, first served basis!
Shares are tracked internally by the team, but you can monitor them by checking out the leaderboard available at this link: https://particl.news/particl-awareness-campaign-leaderboard-649494d8177a
Points displayed on the campaign's page and on the leaderboard may differ. Only points displayed on the leaderboard are valid.
How Will Your Data be Used
We will not share your email or data with any party.
Your email will exclusively be used to send out newsletters and promotional content. You can always opt-out of these emails by clicking the unsubscribe button in the email's footer
We will not track any of your data.
The referral platform we use may collect some of your data. Refer to their privacy policy to know all the details: https://kickofflabs.com/privacy-policy
---
We thank you for participating in this campaign. Let's tell the world about the benefits of Particl and start growing our community today!
The Particl Team