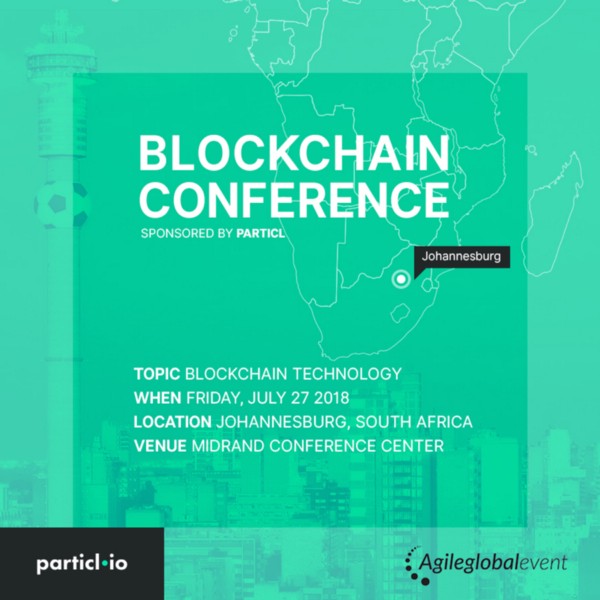 Members of the Particl team will have a booth at this year's blockchain event in Johannesburg, South Africa
The conference is a one day event with a focus on Blockchain Technology.
Particl is a Platinum sponsor for the event. Stop by the Particl booth to talk with team members and get Particl swag!
We'll have large screens set up to show off the Particl Marketplace alpha, branded banners and live platform interactions.
Event Details:
Topic: Blockchain Technology
When: Friday, July 27 2018
Location: Johannesburg, South Africa
Venue: Midrand Conference Center
Event Team:
Ryno | Lead & Core Developer | Core, Copay
Henk | Project Manager, PMP, CSM | Desktop, Marketplace
Viv | Scrum Master / Project Manager | Desktop, Marketplace
Carmen | Product Owner | Marketplace
Get Tickets:
Johannesburg Blockchain Conference
Blockchain truly is a revolutionary mechanism to bring everyone to the highest degree of accountability. Above anything…www.eventbrite.com
See you there!
Particl Team