The week is coming to an end, which means it's time for our weekly development progress report! So let's quickly see what progress has been made in the past few days.
---
Particl Desktop 🖥
We've begun integrating the new changes for Particl Desktop 3.3 into the client's front end. As expected, it is leading to a variety of fixes and tweaks to the code but it's progressing well.  
Integrating the new changes into the user interface is not expected to be a challenging task, but it's a tedious one as we now need to remove a wide variety of long-standing implementations to the GUI that we've carried out for several desktop versions and ensure the new code fits with whatever remains. This means updating everything that depends on those changes and then potentially updating any code that depends on that functionality, and so on.
This integration process is now the main desktop-related task and the last one before we can release Particl Desktop 3.3 (aside from any testing, as usual).
Particl Core 🔗
Core Codebase Maintenance 🛠️
As usual, we've been keeping up with upstream updates as part of our ever-ongoing effort to maintain Particl Core up-to-date with Bitcoin's latest version. You can always keep track of those changes by following this link.
Particl Core 24.0 🚧
As mentioned in previous updates, we are now fully synced to Bitcoin's latest updates and keeping track of its 24.0 release. Once that happens, we'll be ready to release Particl Core 24.0 shortly thereafter.
On that note, we may test out Particl Core 24.0 builds next week and push them as pre-release if everything goes well. We'll keep you up-to-date when that is the case.
BasicSwap 📈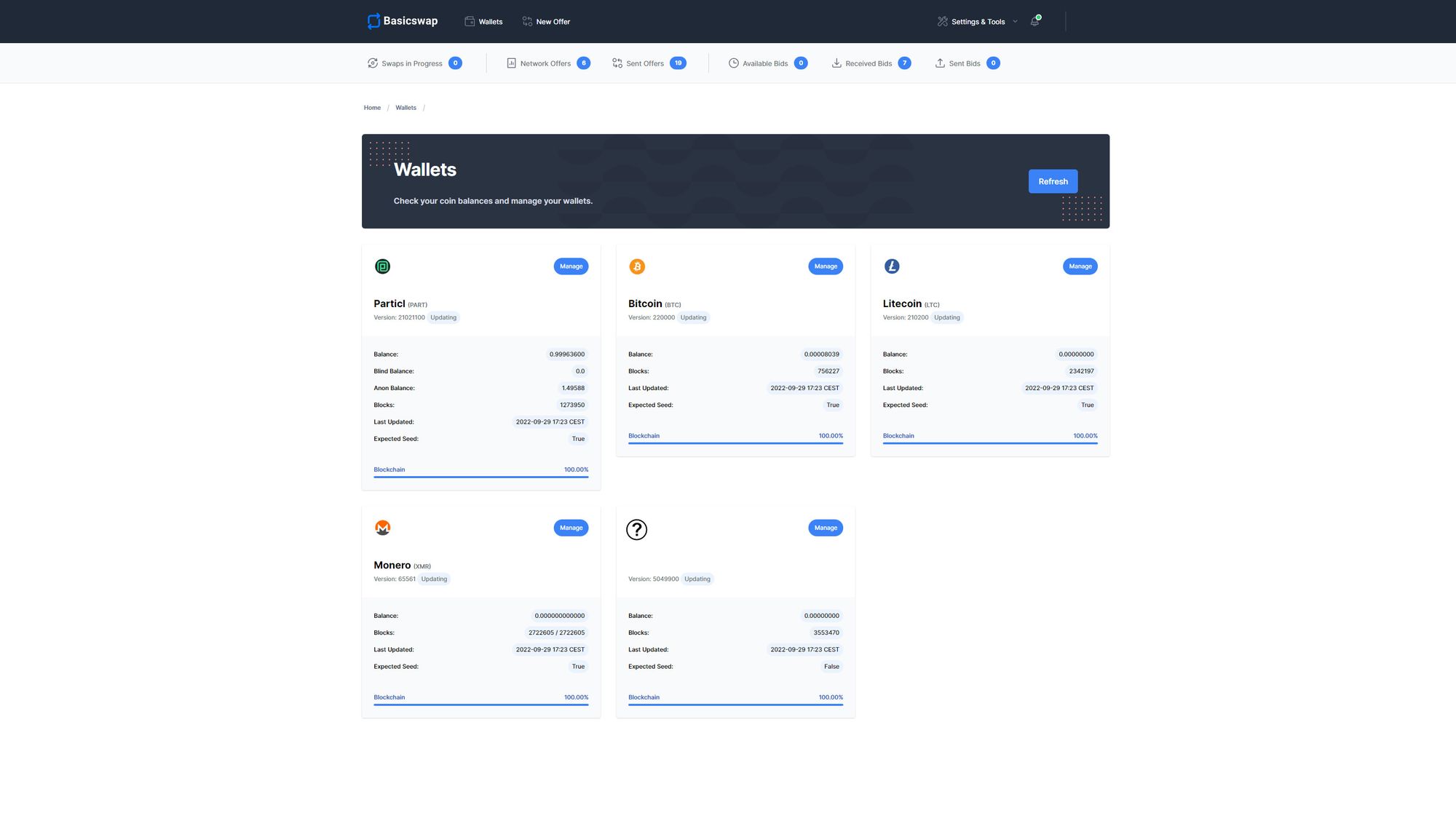 We've now wrapped up all the main components of BasicSwap's GUI and expect to complete the DEX's initial user interface, in full, this weekend or early into next week. That means that we expect to begin the last round of closed beta testing next week.
Following that important milestone, we'll also finish up BasicSwap's website publish it a few days into the closed beta testing period, and definitely before BasicSwap's open beta release.
Stay tuned for more BasicSwap-related news next week on Particl News 😉  
Major Particl Academy Update 📚️
Link: https://academy.particl.io/
Earlier this week, we released the improved version of the Particl Academy. It includes a very large number of changes and additions, notably in prevision of the upcoming open beta launch of the BasicSwap DEX.
It now covers most of the ecosystem's key components and concepts, so feel free to pry through it and share its content with whoever has questions or is curious about Particl.
Also, should you want to contribute and help us make it better and better, mind the "Edit on Github" button at the top right corner. We appreciate all the help we can get on making the academy and Particl in general better!
---
As always, we thank you immensely for your passion and dedication to Particl and what it's working towards achieving. None of it would be possible without you all!
We wish you a great weekend we'll see you all back on Monday! 👋
---
Particl is Participation
Get recognized as someone that cares. With your help, we become more noticed out there. It takes seconds, and you are making a statement by giving us a follow and hitting the bell icon.
YouTube Twitter Mastodon Reddit

Join the instant messaging chats. There's no need to be active, but it's good to be in the loop.
Discord Telegram Element / Matrix
Gain deep knowledge about Particl by reading.
Last but not least, a list that shows an infinite number of links clearly categorized and on one page.
---