The week has come to an end, and as usual, it's now time for the weekly development update!
This week has been one where we haven't seen the completion of any specific item, but where a lot of bug fixes, improvements, and tweaks have been made to the code.
Notably on the side of Particl Desktop, a few bug fixes have been made to the "batch price update" feature that lets sellers update the prices of their listings in one step. As a reminder, this feature was heavily requested by some of the sellers that currently list multiple listings at once. Additionally, an improvement has been made to the marketplace's search engine to prevent it, in some cases, from displaying expired listings. Other than that, a few other miscellaneous fixes have been included in the code, as is a usual occurrence.
At this time, the focus, concerning Particl Desktop, is on finishing up the alternative shipping option feature (the ability to provide another method of delivery other than a physical shipping address). Because this requires multiple changes to all components of the marketplace (Particl Desktop, Particl Marketplace, and the OMP Library), this is expected to last for the next week or two.
---
Particl Desktop Progress Report
Enable the sale of digital items with no physical shipping address requirement (i.e., download links, crypto addresses for NFTs, user codes, etc.). This task is in progress and is the current primary focus.
Several features related to better vendor inventory import/update. We can report that the ability to batch update prices to multiple listings at once is now complete, but has received various bug fixes and improvements this week. The addition of a product code and the ability to import images directly through the CSV file is still in progress.
The usage of markdown in product descriptions on the marketplace for better, more customizable formatting. This task has already been started but has been put on pause until the above items are completed. It is estimated that this item will be completed very quickly once its development resumes.
---
Particl Core and BasicSwap DEX Progress Report
This week has been a bit trickier than usual when it comes to keeping the Particl blockchain codebase up-to-date with Bitcoin's latest release.
In fact, Bitcoin has now swapped their abstraction of wtx state for another implementation which has proven to be somewhat complicated, notably as it relates to unabandoned stakes on Particl. This task is, however, complete as of right now.
As for BasicSwap, we've released, earlier today, a blog post on Particl News that explains what it is, what it does, what makes it unique, and what's the bigger vision for it. This is a doozy of a blog post, so make sure not to skip on this one!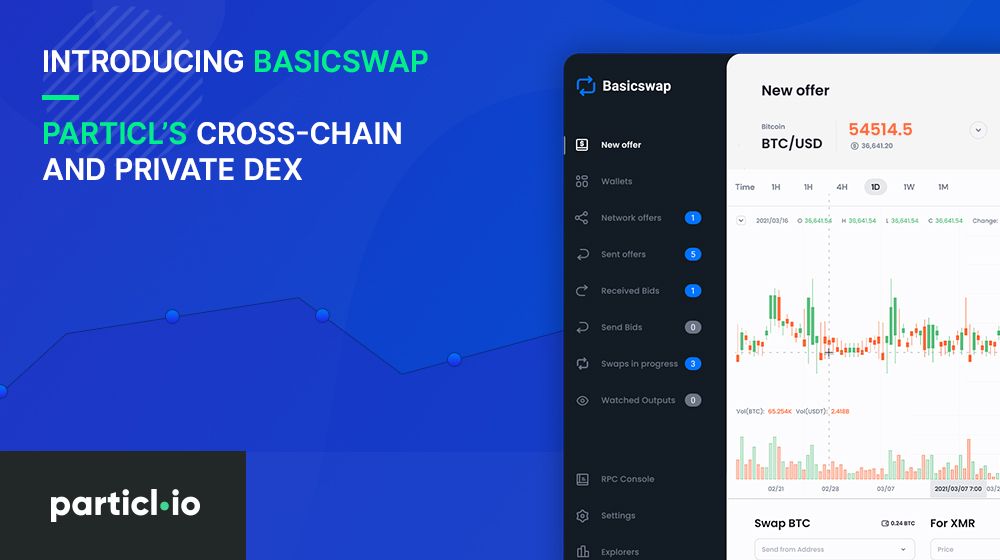 Development-wise, a lot of testing, notably with failing scenarios (making swaps fail on purpose to try to break the DEX), has been ongoing. We are still happy to report that, as of today, and no matter how hard we try to break it, no failed swap has resulted in any loss of funds.
Finally, we're starting to look into activating Taproot on Particl Core. Because its activation will require a hardfork, we're looking into whether to include that in the coming one or, instead, in a subsequent one. As there are a few important things to consider, we haven't yet settled down on a decision, but will inform you as early as we can.
---
LocalParticl.com Update
Although not an official update from the team, the guys over at LocalParticl.com have come out with yet another sweet update to their web marketplace browser.
We're happy to relay that their web browser now allows you to browse different user-generated markets and storefronts, not just the Open Market (default marketplace). It also now benefits from a dark theme for those late-night owls among us! 🦉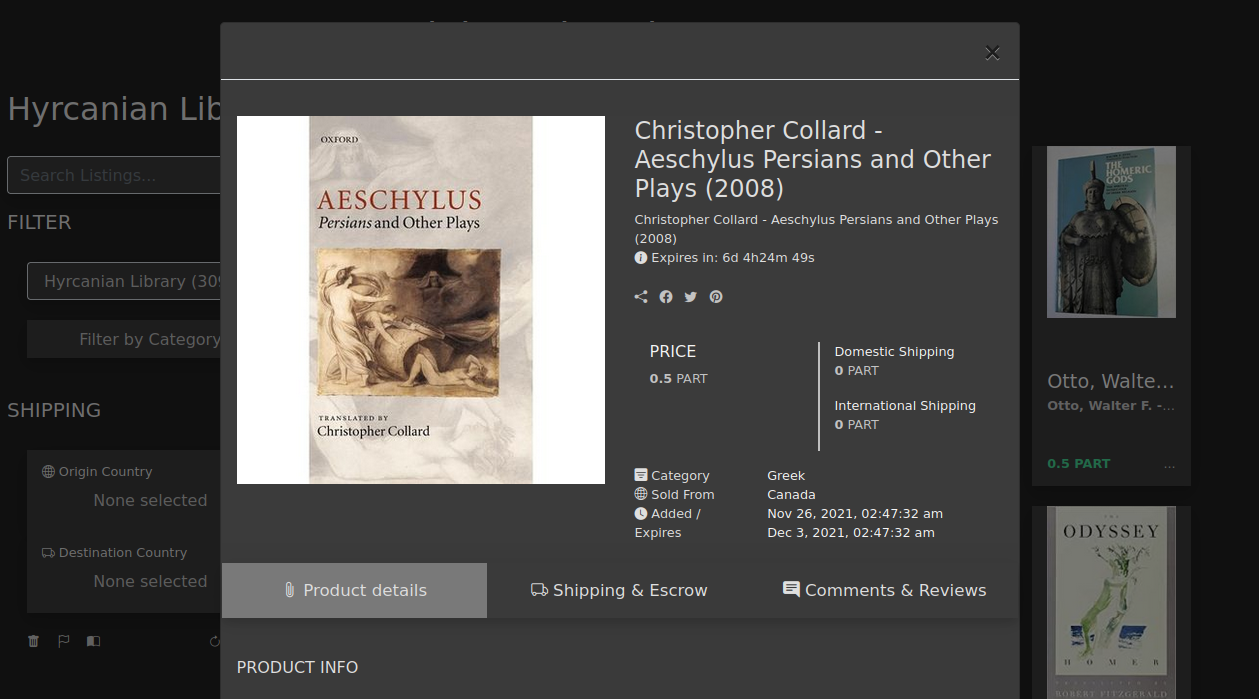 ---
With the announcement of the upcoming BasicSwap DEX, Particl's long-term vision is starting to shape up nicely and it's now becoming clearer to see where the Particl ecosystem is headed. Nothing can stop the Particl train now, but know that we've got even more planned further down the road!
Big thanks to the guys at LocalParticl.com and the rest of the community for your dedication, contributions, and passion for the Particl mission. We are blessed to have such a top-tier and ideology-driven community like you all!
We wish you all a great weekend, and we'll see you back on Monday!
---
Particl is Participation
Get recognized as someone that cares. With your help, we become more noticed out there. It takes seconds, and you are making a statement by giving us a follow and hitting the bell icon.
YouTube Twitter Mastodon Reddit

Join the instant messaging chats. There's no need to be active, but it's good to be in the loop.
Discord Telegram Element / Matrix
Gain deep knowledge about Particl by reading.
Last but not least, a list that shows an infinite number of links clearly categorized and on one page.
---