As we conclude the week, it is time to review the progress that has been made in the past few days. Let us take a moment to evaluate the advancements achieved in the past few days.
---
Marketplace Seller App 🛒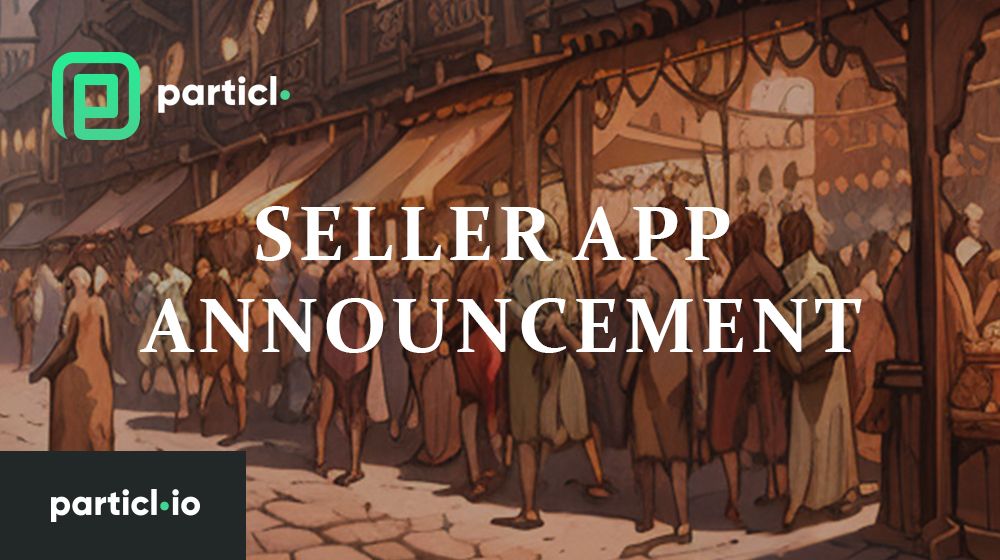 With Particl Desktop 3.3.1 now released, we have resumed work on the marketplace seller app that was detailed in this blog post.
This companion application, which will significantly improve the seller experience, is now the short-term focus in regards to marketplace-related initiatives.
Particl Core 🔗
Core Codebase Maintenance 🛠️
As always, we consistently stay up-to-date with Bitcoin's latest version by regularly incorporating upstream updates into Particl Core. You can monitor these changes by visiting this link.
Particl Core 25.0 On the Way ✅
Bitcoin Core 25.0 has successfully branched off, marking a significant milestone in the development of our own Particl Core 25.0. We are diligently working to incorporate all pertinent modifications into the Particl blockchain and anticipate pushing a pre-release of the latest version once it is ready.
BasicSwap 📈
We're working on additional improvements to the user interface, changes that will be included in an upcoming 2.0.2 GUI update.
This update will include a range of improvements, clean-ups, but also various suggestions from the community to make the process of swapping more intuitive.
New BasicSwap Videos 📺️
This week, we have released three informative BasicSwap videos, designed to assist newcomers and serve as tutorial resources.
Two of these videos, published today, provide step-by-step instructions for making and taking offers from BasicSwap's distributed order book.
The third video, released earlier in the week, offers a comprehensive overview of some of BasicSwap's fundamental features and advantages.
We strongly recommend utilizing these videos as references when introducing new users to BasicSwap.
Monerotopia 2023 Preparations 🧡
We have also been finalizing our preparations for the Monerotopia 2023 conference, including not only logistics but also the presentation, exhibition table, and an update to the Particl website.
In fact, we are developing a streamlined, more concise version of the Particl website that accurately conveys the Particl mission, its dApps, and the value they provide. Keep an eye out for updates to Particl.io.
---
As always, we thank you immensely for your passion and dedication to Particl and what it's working towards achieving. None of it would be possible without you all!
We wish you a great weekend we'll see you all back on Monday! 👋
---
The Open-Source Revolution
We're on a mission to create a private, independent, and pro-liberty digital economy that is fair and open to all. Learn more about what we do at any of the following links.
Be a part of the movement and join us in the fight for our freedoms by meeting the community and spreading the word far and wide!
Discord Telegram Element / Matrix
Learn more about Particl with these in-depth resources.
Website BasicSwap DEX Academy Wiki
Follow the link below to get a list of all other useful Particl-related links you may find helpful.
---