With the week coming to an end, the time has come for our weekly development progress report! This week, the focus has been on finalizing the last remaining items for the release of Particl Desktop 3.1.
We can report that things went as expected and we'll be ready to deploy Particl Desktop 3.1 on testnet next week, barring any unforeseen issue. A release on mainnet should be possible in the days that follow, again, barring any unforeseen issue or major bug report as a result of this coming testnet round.
---
Particl Desktop Development Progress
This week has seen the near completion of the CSV import improvements, notably concerning the ability to add images directly to a vendor's inventory file. The latter is expected to be wrapped up and extensively tested by this coming Monday, although we ask, as usual, for your help in identifying edge case issues during the coming testnet round.
To-Do
Several features related to better vendor inventory import/update, including bulk price updates and the ability to include images directly into the inventory file (.csv). This item is now mostly complete and is expected to be fully wrapped up by Monday.
The usage of markdown in product descriptions on the marketplace for better, more customizable formatting. This task has already been started but has been put on pause until other items were completed. Because other tasks have taken a bit more time than expected, markdown formatting won't be included in the coming testnet build, but might be included in the mainnet release.
Particl Core and BasicSwap
This week, we've prepared Particl Core for the coming hardfork on the 1st of January 2022 (testnet) and on the 1st of February 2022 (mainnet). To that end, Particl Core 0.19.2.18 has been released; we recommend updating your node(s) as soon as you can to ensure that you are ready for the hardfork and don't end up on the wrong chain. For more details about the hardfork, check out this in-depth blog post.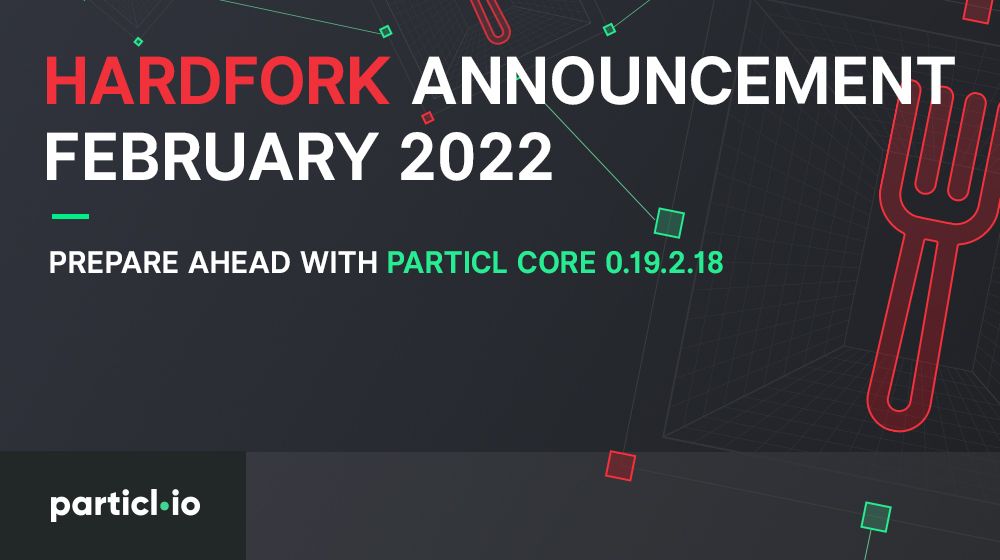 Other than that, a variety of BasicSwap improvements have been added in this week. As usual, you can follow Particl's upcoming DEX's progress by looking at the commits on Github.
---
Next week should be an exciting one, and not just because it's the start of the holiday season, but because Particl Desktop 3.1 should be going live on testnet as well!
We are incredibly grateful to have such an awesome community and thank you for all of your support and passion! We'll see you on Monday!
---
Particl is Participation
Get recognized as someone that cares. With your help, we become more noticed out there. It takes seconds, and you are making a statement by giving us a follow and hitting the bell icon.
YouTube Twitter Mastodon Reddit

Join the instant messaging chats. There's no need to be active, but it's good to be in the loop.
Discord Telegram Element / Matrix
Gain deep knowledge about Particl by reading.
Last but not least, a list that shows an infinite number of links clearly categorized and on one page.
---