The week is coming to an end, which means it's time for our weekly development progress report! So let's quickly see what progress has been made in the past few days.
---
Particl Desktop 🖥
This week, we've completed one of the three outstanding items that was remaining before we can deploy the Particl Desktop 3.3 testnet, which means there are now only two items remaining.
We are in the process of re-adding the new marketplace-specific code into Particl Desktop.
A couple of general but minor tweaks and minor improvements/optimizations need to be done, but they are negligible in terms of effort to sort out.
Particl Core 🔗
Core Codebase Maintenance 🛠️
As usual, we've been keeping up with upstream updates as part of our ever-ongoing effort to maintain Particl Core up-to-date with Bitcoin's latest version. You can always keep track of those changes by following this link.
BasicSwap 📈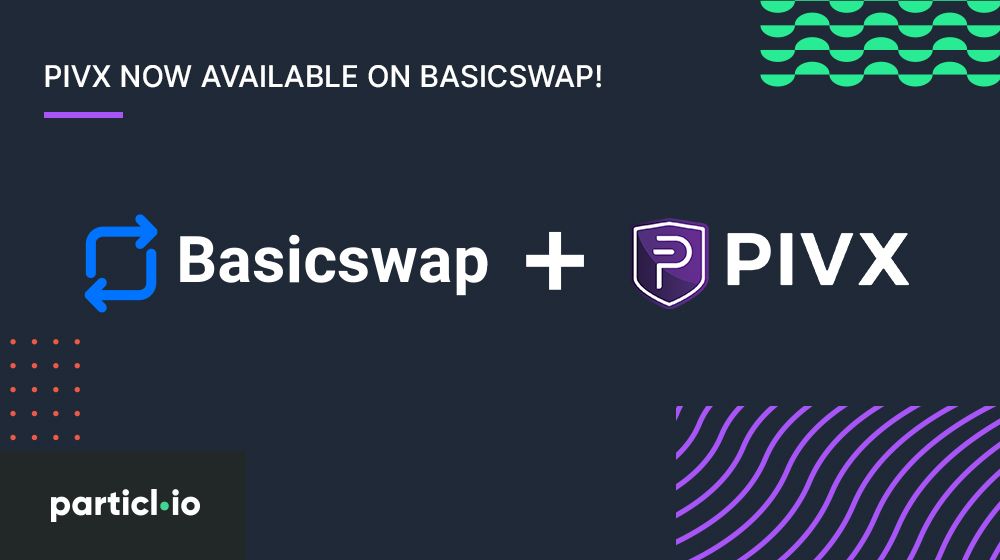 Earlier this week, we announced that PIVX was now listed on BasicSwap and that it would be available for swapping on Day 1 of the open beta going live. Because each coin has to be integrated on a case-by-base basis, we've spent a certain amount of time working through that and wrapping PIVX's integration for good.
This is the first coin listing announcement of many we want to make moving forward, and some before the launch of the open beta, so keep your eyes on Particl News for further coin listing announcements coming soon! 🎉
User Interface 🖥
We've equally been wrapping up the many changes and improvements to the user interface and will be ready to deploy the v0.1.2 version of the GUI this coming Monday for testing. Following that, we'll be ready to launch the open beta publicly!
---
As always, we thank you immensely for your passion and dedication to Particl and what it's working towards achieving. None of it would be possible without you all!
We wish you a great weekend we'll see you all back on Monday! 👋
---
Particl is Participation
Get recognized as someone that cares. With your help, we become more noticed out there. It takes seconds, and you are making a statement by giving us a follow and hitting the bell icon.
YouTube Twitter Mastodon Reddit

Join the instant messaging chats. There's no need to be active, but it's good to be in the loop.
Discord Telegram Element / Matrix
Gain deep knowledge about Particl by reading.
Last but not least, a list that shows an infinite number of links clearly categorized and on one page.
---