As we conclude the week, it is time to review the progress that has been made in the past few days. Let us take a moment to evaluate the advancements achieved in the past few days.
---
Particl Desktop 🖥
We're still completing the items outlined in our previous updates, namely including enhancing Tor server capabilities and making a variety of minor improvements.
Please note, however, that we are currently observing a delay that is impacting the the development process of Particl Desktop which we hope to resolve shortly.
Particl Core 🔗
Core Codebase Maintenance 🛠️
As always, we consistently stay up-to-date with Bitcoin's latest version by regularly incorporating upstream updates into Particl Core. You can monitor these changes by visiting this link.
BasicSwap 📈
Bidirectional Atomic Swaps Now Live! 🚀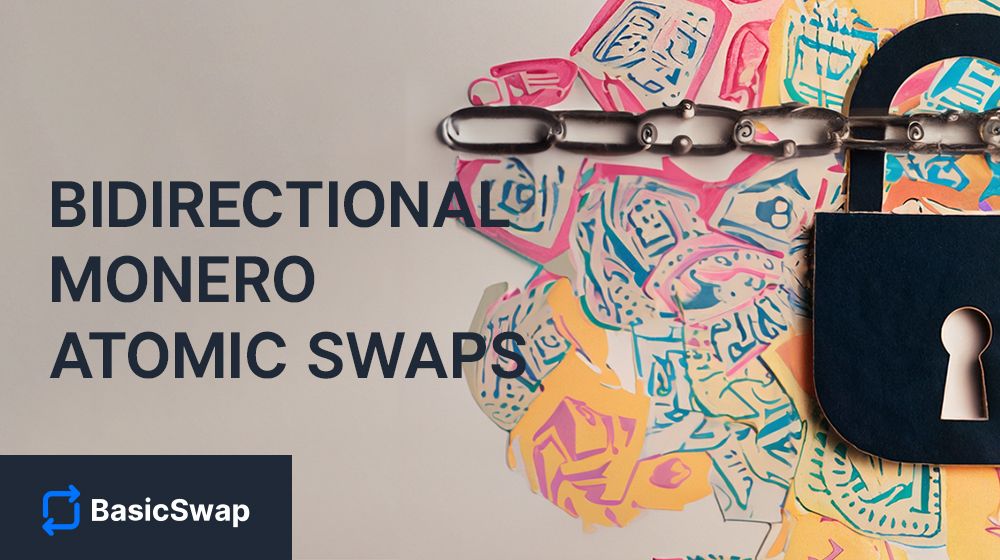 We've finally pushed our groundbreaking bidirectional XMR atomic swap functionality live on BasicSwap DEX!
That means you can now swap Monero on the DEX as both the taker or maker of the transaction, what many would refer to as swapping Monero "both ways". This goes a long way in preserving our liberties and financial privacy by making Monero, and PART (Anon), invincible to the relentless attacks against it, especially at the exchange level.
Although there's a considerable amount of work remaining before BasicSwap and other Monero-friendly DEXs can supplant centralized exchanges in the mainstream, particularly in relation to our development of a web framework and light/remote services, we're incredibly excited by this significant milestone and hope it will enhance BasicSwap's appeal and usability for a wider range of Monero users.
Check out our announcement blog post for all the relevant information about this new update.
Exploring New Coin Additions 🪙
This week, we've initiated the process of considering new coins for inclusion on BasicSwap. We're currently examining the codebases of several coins and will soon determine which ones to prioritize.
Our selection will be based not only on the coin's merit but also on our capacity to effectively maintain it and assist users, should the need arise.
Minor Bug Fix 🪳
After the recent release of bidirectional atomic swaps, enabling the ability to swap Monero both ways using adaptor signature-based atomic swaps, an issue emerged related to HTLC swaps. We have since promptly addressed and fixed this problem. You can review the fix here.
User Interface 🖥️
We've also implemented a series of small cosmetic changes and additional code clean-up to the DEX's GUI (see code here). These minor changes are now live, and you can update your BasicSwap DEX instance to get them on your device!
Particl Listed on a New Exchange (NonKYC.io) 📈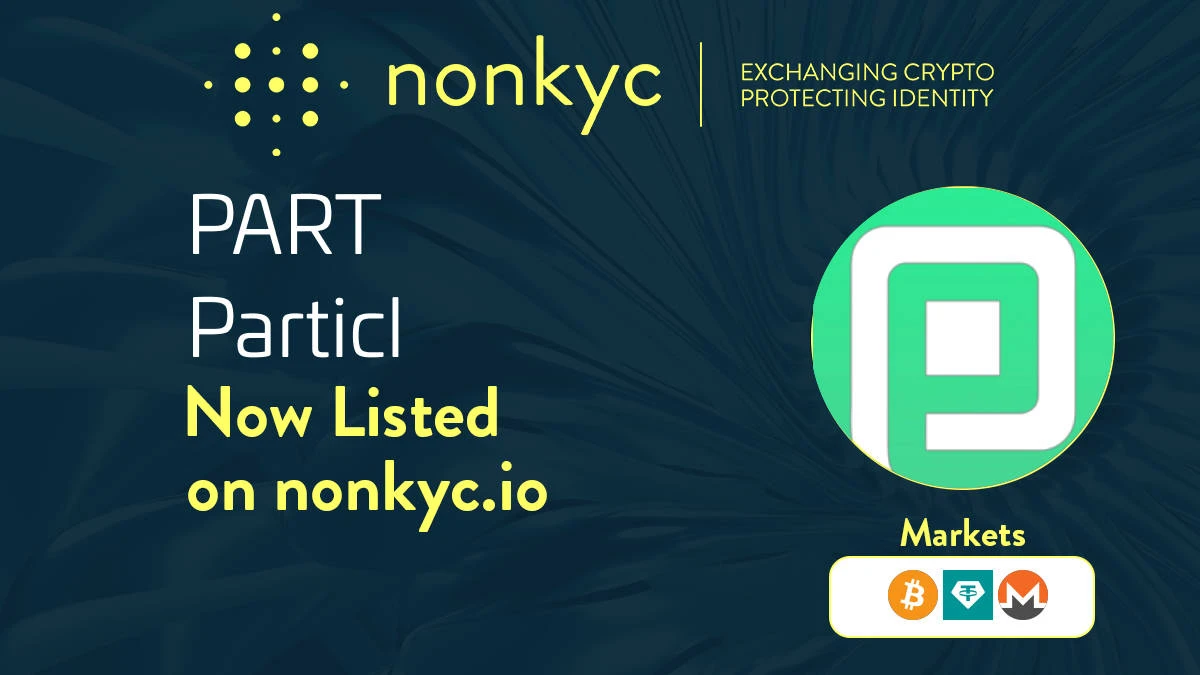 PART has been listed on the new NonKYC.io exchange, which supports a good range of pairs (PART/BTC, PART/USDT, PART/XMR) as well as new bridge for PART:wPART (BSC20) deposits. You can access the pairs at these links:
This listing is in line with our current efforts in getting Particl listed on more exchanges. We're continuing our work on that end, and hope to have great news for the community in that regard shortly!
New Particl Website ✅
We've also been making progress on the new website, as has been the case for the past couple of weeks, which we now expect to have a working version in internal testing soon. Live launch should follow shortly after that!
---
As always, we thank you immensely for your passion and dedication to Particl and what it's working towards achieving. None of it would be possible without you all!
We wish you a great weekend we'll see you all back on Monday! 👋
---
The Open-Source Revolution
We're on a mission to create a private, independent, and pro-liberty digital economy that is fair and open to all. Learn more about what we do at any of the following links.
Be a part of the movement and join us in the fight for our freedoms by meeting the community and spreading the word far and wide!
Discord Telegram Element / Matrix
Learn more about Particl with these in-depth resources.
Website BasicSwap DEX Academy Wiki
Follow the link below to get a list of all other useful Particl-related links you may find helpful.
---