As we conclude the week, it is time to review the progress that has been made in the past few days. Let us take a moment to evaluate the advancements achieved in the past few days.
---
Particl Listed on MEXC 🎉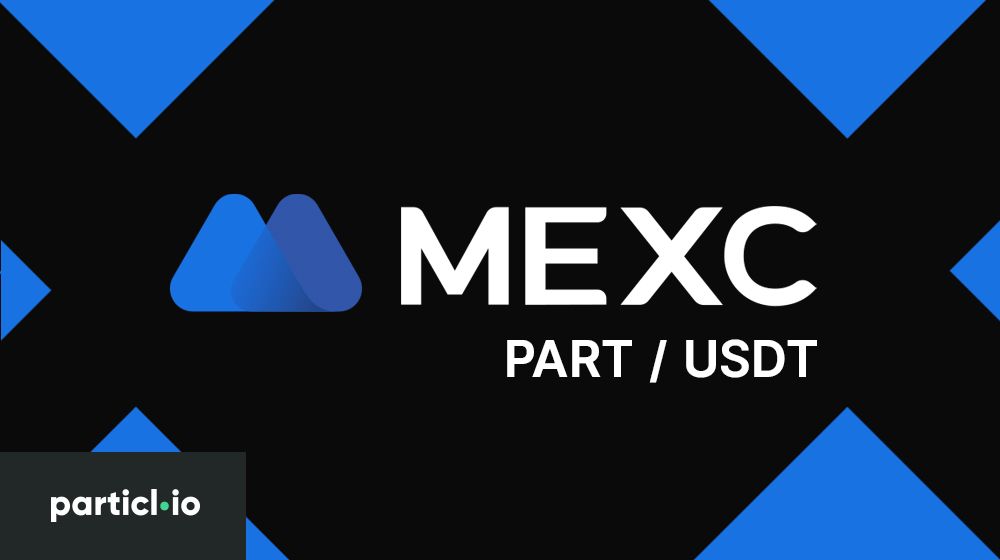 On Monday, we announced that a PART/USDT pair was now available on the MEXC cryptocurrency exchange!
This is a significant milestone for the Particl network as its makes MEXC the most accessible and widely used exchange platform on which PART can now be traded. Notably, it allows for withdrawals of up to 30 BTC per day without the need for intrusive KYC verifications.
We're optimistic that this new listing, along with the new trading tools it renders accessible to the community such as Hummingbot for example, will improve the trading environment and conditions for the PART coin, effectively broadening its accessibility to a wider audience than ever before since the project's initial launch in 2017.
Using Hummingbot 🦢
If you've been looking to trade PART or contribute liquidity to its available markets, the MEXC listing is bound to be a major boon for you on that end.
Indeed, a big benefit of MEXC is that it's compatible with the powerful, free, and open-source Hummingbot market making and automated trading tool, which means you can now use it to trade PART/USDT leveraging your own custom automated strategies or one from the large array of pre-made templates.
As such, we invite you to take a look at their website, who knows, perhaps you'll find something interesting that also contributes to healthy trading conditions for PART at the same time!
Particl Desktop 💻️
We're still completing the items outlined in our previous updates, namely including enhancing Tor server capabilities and making a variety of minor improvements.
Please note, however, that we are currently observing a delay that is impacting the the development process of Particl Desktop which we hope to resolve shortly.
Particl Core 🔗
Core Codebase Maintenance 🛠️
As always, we consistently stay up-to-date with Bitcoin's latest version by regularly incorporating upstream updates into Particl Core. You can monitor these changes by visiting this link.
As we conclude the week, it is time to review the progress that has been made in the past few days. Let us take a moment to evaluate the advancements achieved in the past few days.
BasicSwap 📈
Exploring New Coin Additions 🪙
This week, we've continued our efforts towards incorporating new coins into BasicSwap and enhancing certain DEX components to ensure broader asset compatibility.
We must note that progress on that end is happening slower than hoped due to a variety of roadblocks related to the nature of some of the cryptocurrencies we are integrating. However, we believe that starting next week should see the beginning of the testing process for some of these coins as we're finally coming to the end of their integration process.
Don't forget that, as part of their integration process, we've reworked some of the components of the DEX to make it more readily compatible with a wider array of coins, which means we'll generally be able to integrate new coins more easily in the future.
User Interface 🖥️
We're continuing work on refining the New Offer page, along with integrating more minor improvements to the user interface. As it stands today, the New Offer page is nearly ready and we expect to start testing the new layout shortly. We will publish these changes live once ready and properly tested.
Particl Team Funding Request Approved 🙏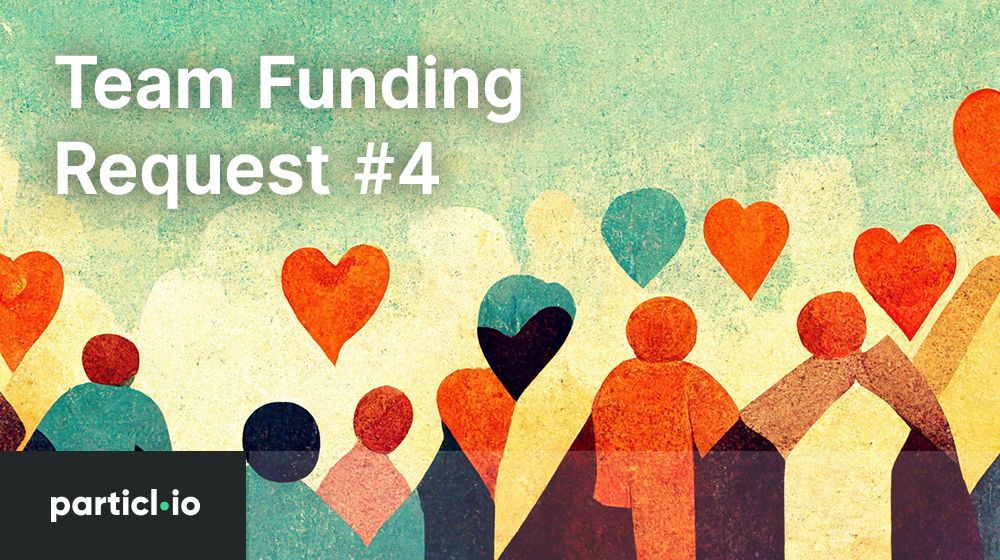 On Thursday, the 29th of August, 2023, the fourth team funding request has been officially approved by Particl stakeholders with an impressive approval rate of 99.82%!
The proposal sought 35,250 PART per month from the treasury over a span of 12 months, followed by the requirement of a new funding request to be published and voted on by stakeholders once this one expires.
We are delighted to announce that this proposal received resounding approval from Particl stakeholders, achieving an outstanding 99.82% approval rate (exceeding the 60% minimum requirement) and a 55.24% participation rate (surpassing the 20% minimum threshold). The voting period spanned 5,040 blocks, with 2779 votes in favor of the proposal, and 5 votes against it.
We want to thank every one of you in the community for this vote of confidence and for participating in this democratic exercise. We are all very excited, and proud, to be able to keep on working on Particl, expanding its ecosystem, and stimulating its adoption along with you all.
New Particl Website ✅
We've also been making steady progress on the new website, as has been the case for the past couple of weeks, which we now expect to have a working version in internal testing soon. Live launch should follow shortly after that!
---
As always, we thank you immensely for your passion and dedication to Particl and what it's working towards achieving. None of it would be possible without you all!
We wish you a great weekend we'll see you all back on Monday! 👋
---
The Open-Source Revolution
We're on a mission to create a private, independent, and pro-liberty digital economy that is fair and open to all. Learn more about what we do at any of the following links.
Be a part of the movement and join us in the fight for our freedoms by meeting the community and spreading the word far and wide!
Discord Telegram Element / Matrix
Learn more about Particl with these in-depth resources.
Website BasicSwap DEX Academy Wiki
Follow the link below to get a list of all other useful Particl-related links you may find helpful.
---