If you've been following closely these past few days, you've probably noticed a few discussions and pictures being posted here and there about a new mystery team member joining the Particl ranks. Today, we're excited to introduce Lina Seiche, Particl's new Lead Event Coordinator & Community Evangelist.
Lina Seiche
Originally from Germany, Lina is a former Youtube-singer-turned-blockchain-advocate — with a few stations in between.Scouted online by a Japanese artist, she made the move to Asia to undergo extensive studies in music, language, and business administration, eventually turning to the latter to become chief manager at a Kuala Lumpur-based management company. Her entrance into the blockchain industry came through her position as the PR Manager and Evangelist for a Tokyo-founded cryptocurrency hedge fund platform where she would break down language barriers launching global roadshows and marketing activities.
The founder of BlockChats, an event, and lifestyle community focused on education, inspiration, and international connection in and around the blockchain space, Lina aims to deliver unusual concepts to the growing communities around the world in order to shine a light on the opportunities in the industry.
True to the spirit of the blockchain universe, she is a constant traveler in between countries and blockchain destinations, placing a special focus on emerging markets and the collaboration between communities all over the world.
She will still sing for you if you ask nicely, or if there's a karaoke happening.

---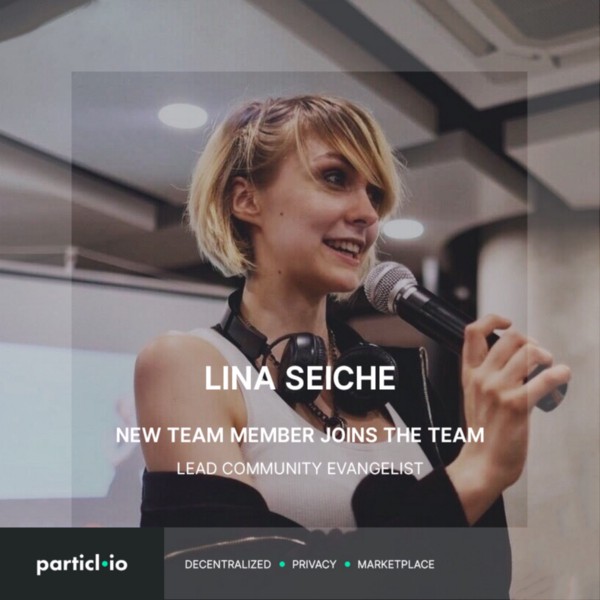 Lina's going to be touching on a lot of stuff and be a great asset for the project. Whether it be organizing events or talking at conferences, building "boots on the ground" communities, producing videos, helping with social media, or writing articles, her experience in the blockchain and business industries is going to be a game-changer for the project.
Lina already has a good following and community through her BlockChats meetups (focused on blockchain education), her Satoshi Citadel Industries connections (both SCI's founders, Miguel and John, are part of Particl's advisory team), and from her continued presence at various blockchain events. In fact, anything event-related is going to be one of Lina's core role within the team.
As such, for the month of November, she's already scheduled to present an educative talk at BlockLab on the 10th of November as well as give speeches at the DISH2018 hackathon on the 24th and 25th of November. On top of that, she's started to work on a Particl-related meetup in the Philippines region as well as taking the lead on the organization of a Particl conference/meetup in Paris. There are also a few other events we are looking for in the month of November, although none of them are currently confirmed. Don't worry, we'll communicate any event we'll have a presence at, so stay tuned!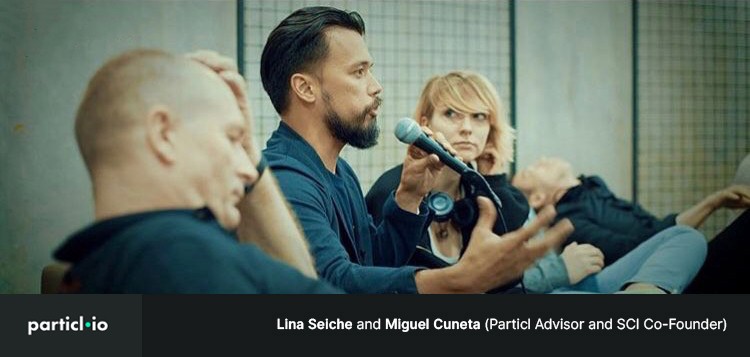 Getting a physical presence at various blockchain events (Particl-related or not) is going to go a long way in forming solid relationships with key people and growing our local communities. In that sense, Lina's arrival to the team couldn't happen at a better time!
---
We're really happy to see Lina join the team as well as the community, and we're pretty excited about what unique touch she's going to bring to the project. Make sure to follow her on Instagram and keep your eyes open for any of her content and for future opportunities to meet other fellow Particl fans at various events!