NYC Blockchain Week Recap
Particl at the NYC Blockchain Week
Last week, the Particl team met in New York City to participate in the NYC Blockchain Week by having a booth at both the Magical Crypto Conference and Consensus. There, the team demonstrated the long-awaited Particl Open Marketplace, on mainnet, for the first time ever and was able to make a huge leap forward by connecting directly with the crypto community.
Toward the Particl Open Marketplace
The coming week is shaping up to be a very exciting one. Many Particl team members are gathering in New York City for…particl.news
If you would like to read about Part 1 and Part 3 of this Community Update, then follow the links below:
Magical Crypto Conference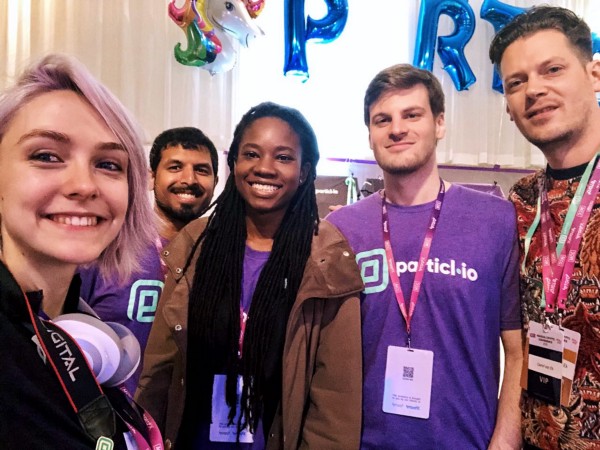 The team's first stop was at the Magical Crypto Conference, an event organized by the "magical friends" — Charlie Lee, Samson Mow, Ricardo Spagni, and WhalePanda. In comparison to Consensus, MCC aims to be the go-to conference for the true crypto fans and cypherpunks. It is an environment that is safe from all the corporate influence of Consensus and focuses on the tech moving forward. And magical it was…
Day 1 of MCC was Particl's cupcake day. In fact, Particl saw its first successful marketplace transaction take place on mainnet! This is an enormous milestone for the project and it really started the week on the right foot, especially as the whole process happened very smoothly and without any hiccup.
Because this event was mostly attended by long-time Bitcoin fans and people who generally don't like the whole corporate/altcoin aspect of Consensus, we expected to be met with skepticism and be put on the spot. However, we were pleasantly surprised that we received almost no pushback and that the Particl Open Marketplace was well appreciated by almost everyone that stopped at the booth.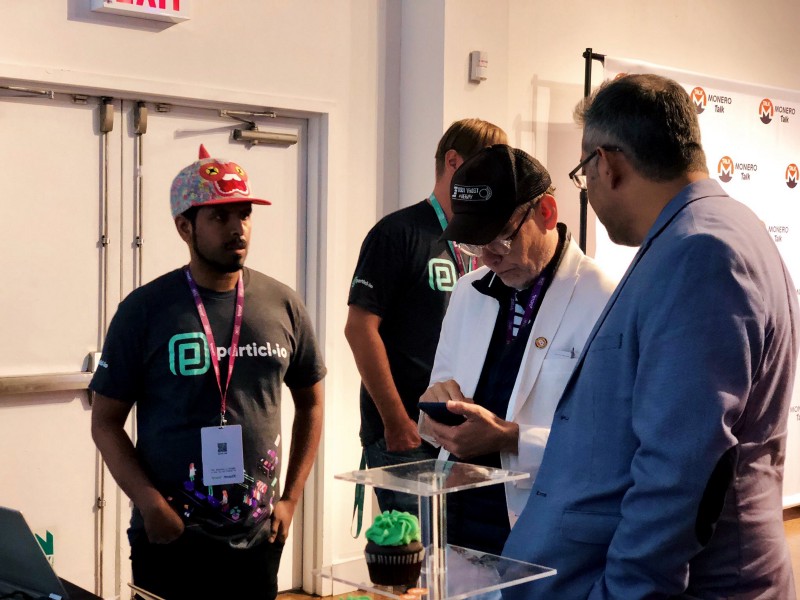 Usually, most people don't like when a platform is exclusive to its native coin. That's why getting other payment options has proven to be something people really like about Particl. Yes, Particl has its native coin that needs to be used so that all transaction details remain private, but you will still be able to make payments in Bitcoin if you want to. The ability to integrate other payment options really makes Particl a platform intended to be used by all crypto users.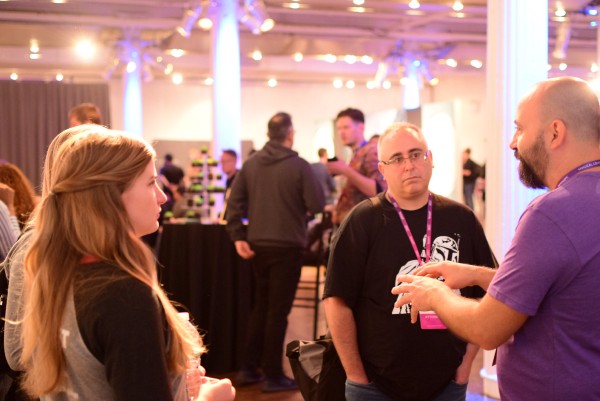 One of our goal at MCC was to get as much feedback, information, and interest from the very type of people that attended the event: crypto fans. After all, the first few mainnet versions of the Open Marketplace will be targeting crypto users, and what better place to connect with our target audience than MCC.
We can definitely say that we've reached our goal at MCC. We've met vendors, developers, influencers in the space, media people, and a variety of hardcore crypto fans that want to use crypto as a currencies. We've gathered invaluable feedback from the very people we're building this platform for, and we've got to showcase the Open Marketplace in front of a pretty receptive crowd. Magical Crypto Conference most definitely did help with booths-on-the-ground exposure and is an event we are definitely looking forward to participating again!
Consensus
Whereas Magical Crypto Conference was more about getting potential users to know about the Open Marketplace, Consensus meant business!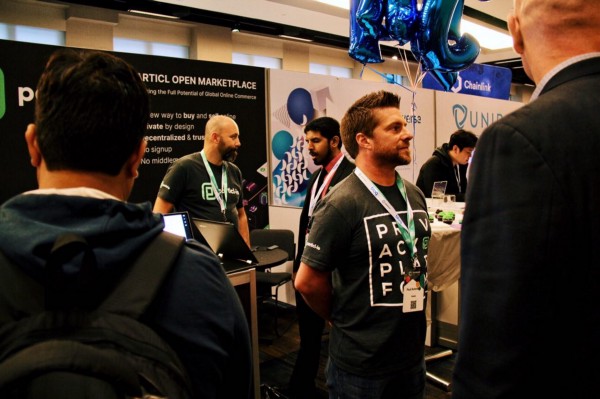 As you might already know, this year's edition of Consensus was a pretty expensive conference to attend to, a single ticket being priced at a whopping $1,999! On top of that, the long crypto winter has been rough on many people, making the purchase of such a high-priced ticket a more difficult decision. This actually turned out to be a good thing.
Like many people who attended last year's edition of Consensus mentioned, the previous edition was pretty chaotic, filled with ICO pitches and people chasing around for quick bucks. Most people came back from last year's Consensus with a sour taste in their mouth, which is actually one of the main reason why Magical Crypto Conference was created in the first place.
Smaller but Better Crowd
This year's edition of Consensus attracted fewer people than last year. The quality of the attendees, however, was much better. It brought together experts and figures from almost all global industries as they blended in with crypto fans. There were media, government officials, big corporation representatives, many team members from other crypto projects, developers, and etc. This all resulted in a crowd eagerly looking into and trying to figure out how blockchain solutions could disrupt their respective industries.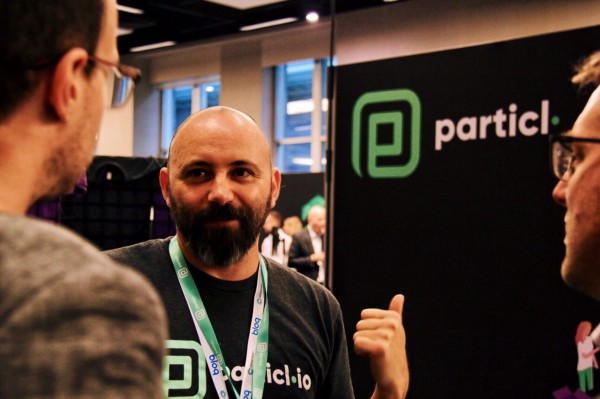 And as it turns out, Consensus ended being an eye opener for the Particl team. It has been a great opportunity to meet and spend quality time with major vendors (B2B or B2C), suppliers, and businesses that were in dire need for a trustless escrow system that is also free of use and private by design. In fact, we have met so many people that were simply mindblown by the potential of Particl's MAD decentralized escrow and how it could dramatically improve their businesses, and we've got to discuss many different use cases and scenarios with them.
Disrupting of Supply Chains
Particl has always been portrayed as an empowering solution for retail buyers and vendors — a sort of "decentralized eBay or Amazon", if you will. But what some of the people we've met at Consensus have made it very clear to us is that the Open Marketplace, especially with its free-of-use MAD decentralized escrow system, has the potential to disrupt not only retail eCommerce, but also how supply chains operate in a major way.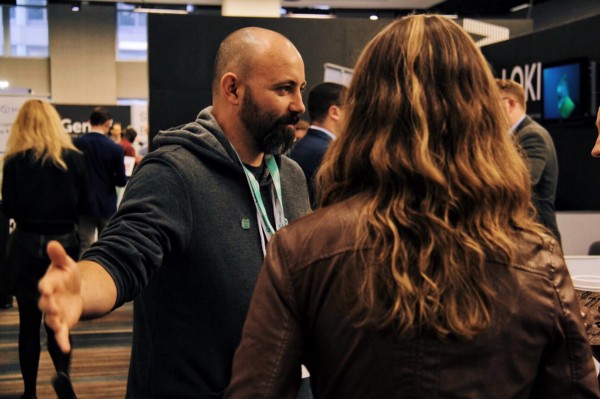 The Particl technology enables suppliers to optimize their supply chains by getting rid of intermediaries and significantly reducing the cost of securely moving supply around. The privacy aspect of it can allow for various applications such as product/supply arbitrage, hiding manufacturing supply chains, hiding R&D production methods, act as a private OTC market for trading goods, services, crypto or securities, and etc.
From all the types of people we've met, suppliers and high volume vendors seemed to be the ones that were the most impressed by the disruptive potential of the Open Marketplace and that needed it the most. Particl allows them to entirely avoid most of the challenges they face every day, which is completely groundbreaking for them and will tremendously improve their businesses.
Seeing just how badly suppliers are having it was really insightful and is one of the huge takeaway we've had from Consensus.
Great Connections
Aside from suppliers, we've met a ton other interesting people with whom we've had quality time — media, exchanges, blockchain projects, influencers in the space, and etc. The fact that fewer people attended the event this year made it less chaotic and easier to get into longer and higher quality conversations.
We are extremely satisfied with the connections we've made at Consensus, and we're now working on following those leads and walking through the many doors that have been opening up to the project since the NYC Blockchain Week started.
Insights Right From the Trenches
Not only have we made a great number of key connections, but all of those discussions have also been extremely insightful to the team. The fact that so many people came with so many different backgrounds and areas of expertise, it gave us a lot of different perspectives and ways to see how Particl's Open Marketplace could be used in real-life situations. Suffice to say, the potential of this marketplace extends much further than just being a cool marketplace for crypto users.
NYC Blockchain Week Recap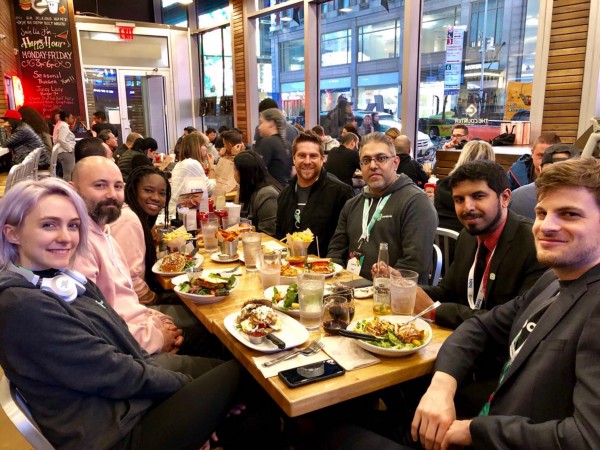 The NYC Blockchain Week may very well turn out to be a very impactful event for Particl. The Particl team is coming back home with a strong sense of mission accomplished. We've had the opportunity to meet with so many of the users we're building this platform for, collect a vast amount of feedback from them and get decent exposure in the heart of crypto.
The whole team that attended the conferences feels like this entire week has been a solid validation of what we've known all along — Particl is a highly disruptive marketplace that looks and feels right. The only difference now is that we've met some of the very people that need this marketplace the most, and we are all as motivated and optimistic about the future of this project as we've ever been!
A Rare Working Blockchain Product
Once again, just like the few recent conferences we've attended, Particl seemed to be among the minority of booths with a working product on display. This was something that impressed a lot of people.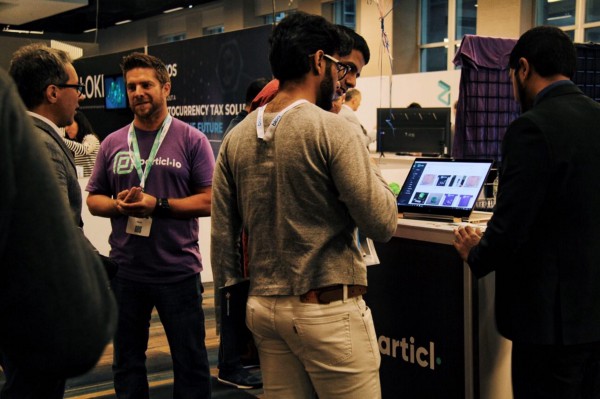 Sometimes, the booth would be so busy that you would need to explain Particl a bit further away from the computers. Then, when the person would ask for a video demo, they'd be completely surprised to learn that we actually had a working version of it on mainnet just a few meters away. This was a reaction we've seen time and time again, people are still not used to the fact that a blockchain product could be live on mainnet, and look so damn good.
Best Testing Ground
One very interesting aspect of our week in NYC was the fact that for the entire duration of the two conferences we've attended, the Particl Open Marketplace has been thoroughly tested on mainnet and under many different circumstances. We have observed no issue whatsoever, and we feel very confident moving forward with this product.
What Now?
We want to continue traveling the world and keep reaching out to more people. We've also made great friendships and connections with people in the space with whom we want to keep spending time with. This is the reason why we'll actively be looking around at other conferences and keep an eye out for any interesting event.
As such, we likely will have a few team members going to San Francisco on the 25th and 26th of June for the Bitcoin2019 conference. We will announce more details shortly, but if you are planning on going as well, definitely drop us a message and let's try to meet up at the conference!
---
This concludes the NYC Blockchain Week Recap part of this Community Update. If you would like to continue and read the other parts of the update, please follow these links:
---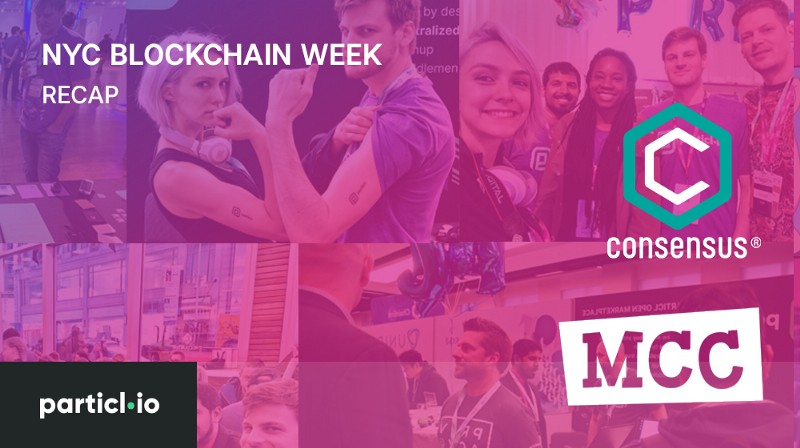 The Particl Team