This is an important blog post and we encourage everyone to share immediately wherever you can.
The messages began to reach us soon after the April 15th deadline. First, we heard from long-time SDC holders who missed out on the funding round because of withdrawal limits on the exchanges their tokens were banked. Then community messages from SDC holders with tokens still on sites who wanted directions or a simple walk-thru explaining the exchange process, only to find out the funding period was over. Lastly, emails came in from SDC holders wanting to remove tokens off exchanges and couldn't generate addresses (because the exchange period had ended) so instead were sending SDC to the token exchange address in hopes it would convert to PART.
Needless to say, conversation surrounding the fate of SDC was being discussed everywhere long before April 15th arrived. While we probably will never be able to trace the full 23% what we do know is that roughly 1 million SDC were spread out on several exchanges when the token seed round ended. And though the Particl team was communicating to exchanges through the funding round, nobody anticipated that amount would remain on exchanges for a project no longer being actively developed.
Community Driven — Community Shared
Early signs of community initiative is strong within Particl and I'm proud to share the result of the constructive debates happening daily throughout our community channels.
The Particl community and team have stepped up to Create a Cause for long-term SDC holders that have missed the exchange window. We understand not everyone is looking at their portfolio every day, and believe long-term holders should have a second opportunity to claim PART.
---
No SDC Holder Left Behind! — A cause worth donating to!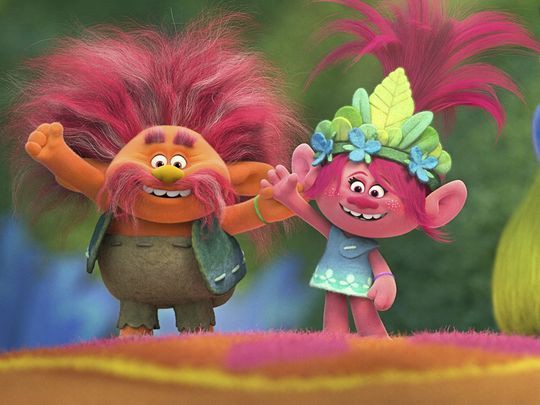 Brief:
The goal of this cause is to create a reserve pool of PART that will provide an extended period of time for holders of SDC to exchange for PART. Funding for this proposal will come from any donations made by the entire community who want to allocate a percentage of their bonus from the 80% distribution of unclaimed PART. Additional funding will come from a match by the foundation via the 20% distribution it receives as part of the 80/20 split. Donating to this cause is purely optional, each user will have the option to opt-in within their dashboard.
Individuals on the Particl Team have already committed to donate at least 25% and in some cases 100% of their 80% distribution. These are all personal funds. If every token holder were to pay forward 25% of the 80% distribution this would help build a significant reserve pool of PART available to claim. Again, choosing to participate in this cause is 100% optional.
Particl Foundation Match
The Particl Foundation would like to match all donations to a 20% rate with an aggregate limit of 40,000 PART. In layman's terms, if the donations for this cause reach 200,000 PART, the Particl Foundation will match with a maximum donation of 40,000 PART. The funds for this match will come from the 20% bonus allocation it receives per the 80/20 split.
Much Flair Very Prestige
Ok, so it's not a mobile with the Particl Market pre-installed, but it will make you feel good! Token holders who donate to this cause will receive a flair associated to their name and be recognized on a Supporters page with username and % donated displayed. An option to stay anonymous will also be available.
---
Eligible SDC token holders: Group 1
THE PROCESS STARTS NOW
Anyone who contacted the Particl Team via email/reddit/slack/riot before 00:00 UTC on 19th April, 2017 are eligible for 2:1 (SDC:PART) conversion.
Anyone who has on-chain funds in SDC which have not moved since 00:00 UTC on 19th of April, 2017 are also eligible for 2:1 (SDC:PART) conversion.
Anyone who contacted the Particl Team since 00:00 UTC on 19th April, 2017 and who has funds on exchange that haven't moved since April 15th. These will be reviewed on a case by case basis.
Proof of Ownership Requirements:
A signed message from the address holding the unconverted SDC will be required or where the funds where held elsewhere we will require proof including a live web-session so that a team member can validate these claims. If your claim is approved you will be asked to deposit these into a new holding address.
An audit of SDC tokens in the account at 00:00 UTC on 19th of April will be conducted.
Eligible SDC token holders: Group 2
Process starts after mainnet (Optional based on more community discussion/feedback)
Any SDC held on chain or on exchanges which was bought or has moved on-chain since 00:01 UTC on 19th of April, 2017
It is important that we cater to as many SDC users as possible, however, PART token holders and the community need to find a fair proposal which takes into account all parties. This will be open for community feedback and we encourage everyone to come up with creative solutions. If you think you have a solution/proposal, we'd love to hear from you in #suggestions. We will be gathering the good ones and will let the token holders decide which is the best via voting once the mainnet is live.
---
Questions:
How long does this cause run?
The cut off period is 00:00 UTC on 31st of December, 2017
What happens to the donated PART tokens remaining in the pool at end of period?
100% of remaining PART donated to this cause will be reserved for network voted Proposals such as: community members promoting at an event, integration to third party services etc.
Why April 19th, I thought the exchange ended on April 15th?
During the Particl exchange the team was in contact with all exchanges. The team requested trading to halt at the end of the exchange to allow token holders a chance to participate in PART. Trading on SDC continued through the funding period and held its 60-day median value until April 19th 00:00 UTC when it plunged in value due to delisting requirements. This timestamp artificially created a break in the cost of entry to PART.
How did you come up with the 2:1 ratio?
SDC held it's value at $1.50 to $1.70 throughout the token exchange time frame. Participants who exchanged during the 4 week window could exchange 1:1 which held the market price value or exchange at 1:1.15 (15% bonus) which was below market price value in the 1st half of the 4 weeks and over $2 per PART in the 2nd half of the 4 weeks. In order to protect our seed investor's portfolio, a value of $3 per PART or 2:1 has been determined.