Those who have the patience to parse through the extremely low signal-to-noise ratio of the Twitter cryptosphere may have heard some noise in recent days regarding looming anti-privacy regulations, and their effects on Binance's support of privacy coins such as XMR, FIRO, and ZEN.

On September 6th, a thread regarding an email from Binance to users residing in Belgium became viral on the platform. "On September 21st, 2023: All Spot trading and deposits with respect to [XMR, MOB, FIRO and ZEN] will be blocked. All open Spot orders will be automatically closed."
Earlier in the year, Binance took similar measures affecting users in France, Italy, Poland and Spain, "starting June 26th". This time, as many as twelve privacy coins were targeted, including DASH, PIVX and XMR, reflecting pan-European governmental concerns regarding untraceable money: "While we aim to support as many quality projects as possible, we are required to follow local laws and regulations regarding the trading of privacy coins[...]".
For somewhat cryptic reasons (pun intended), citing feedback from their user base and the projects themselves, they later announced this removal would be reversed on the very day it was to take effect. "After carefully considering feedback from our community and several projects, we have revised how we classify privacy coins on our platform to comply with EU-wide regulatory requirements.", the statement said - although it simultaneously reiterated the necessity for Binance to be able to track every coin listed on their platform in order to comply. This, of course, is completely impossible for most of the coins involved, and a cynical mind may suspect that Binance is walking an extremely tight rope trying to please both sides of this inevitable clash.

This echoes the delisting of several privacy coins from Huobi around this time last year, "complying with the latest financial regulations", as well as Bittrex a year before that. The common thread is clear: central entities being compelled to abide by government regulators that seek auditable currencies, which can remain under tradi-levels of government control.
Resilient, Uncompromising Privacy
Despite this, and despite the setbacks to convenience and valuation that privacy coins have faced and will continue to face, the future of private currencies and their applications shines bright.
The value that privacy coins bring is obvious. Many crypto enthusiasts are already aware that most blockchains aren't entirely anonymous, and vulnerable to sophisticated blockchain analysis: users can even pull up the wallet addresses of transacting parties on their favorite blockchain explorer, including several high-profile individuals' wallets already doxxed on popular blockchain networks. As regulation continues to grow and as blockchain tracing technology exponentially improves, more and more users will become aware of this reality, and privacy coins will present themselves as an obvious, safer alternative.
Despite that, concerns in the market grow around the continued availability of anonymous currencies in the face of increased government interference. This is precisely why private, decentralized trading and commerce solutions with no single points of failure are vital to the cypherpunk ethos of cryptocurrency. Such solutions are still in their infancy: the BasicSwap protocol, for example, still needs accessibility improvements to compete with centralized exchanges in terms of ease-of-use. And while uncompromising privacy often comes with sacrifices in terms of usability (for example, running your own node will always be a more involved and more complicated process than simply delegating it), the gap is rapidly narrowing. Highly decentralized and accessible web services are also in development, both in the case of BasicSwap and involving other alternatives such as SeraiDEX. These solutions, lacking single points of failure and that allow their users to operate completely anonymously, are incredibly resilient to outside tampering.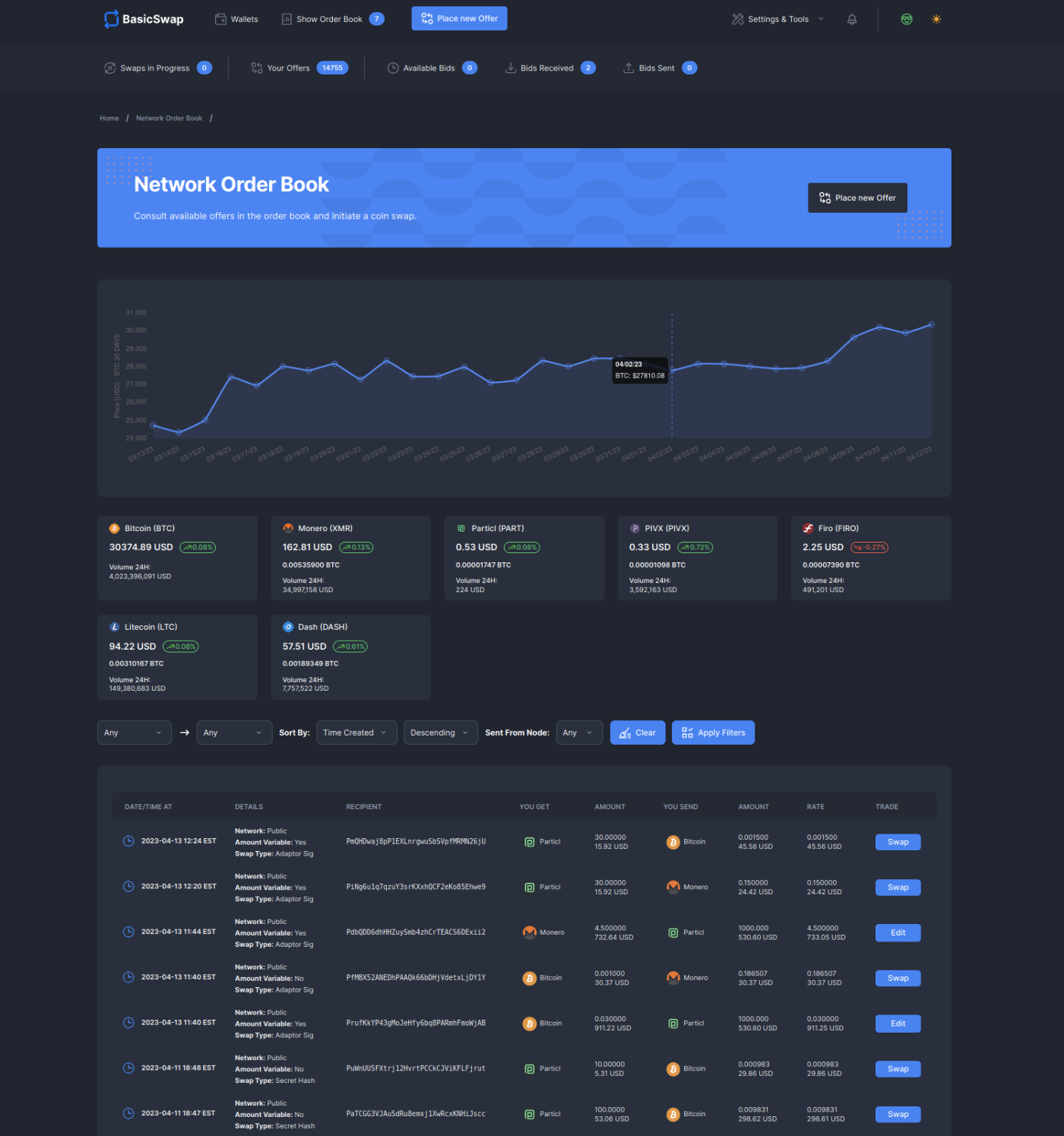 It is worth noting that the highly private, peer-to-peer adaptor signature scheme for RingCT coins is less than 4 years old, and already the power of open source development has delivered a comprehensive DEX platform, complete with a decentralized order book and automation capabilities. In that sense, open-source developers concerned with privacy and fully peer-to-peer financial products are well on track to out-pace the ever-growing but uncoordinated regulatory machine — and have shown an uncompromising ability to refute such regulations at every turn, to the benefit of all privacy-minded users.
There are many battles ahead, but encryption, decentralization, open-source development, and the abolition of single points of failure is how the war will be won.
---
The Open-Source Revolution
We're on a mission to create a private, independent, and pro-liberty digital economy that is fair and open to all. Learn more about what we do at any of the following links.
Be a part of the movement and join us in the fight for our freedoms by meeting the community and spreading the word far and wide!
Discord Telegram Element / Matrix
Learn more about Particl with these in-depth resources.
Website BasicSwap DEX Academy Wiki
Follow the link below to get a list of all other useful Particl-related links you may find helpful.
---